Kailua, arguably the most popular beach town on the island of O'ahu, is known for its gorgeous beaches with sparkling blue waters, cute residential areas, and great neighborhood amenities. However, something else that this pretty beach town is known for is its incredible and Instagram-able restaurants, cafés, and quick eateries, from breakfast eateries to steakhouses and Asian cuisine. To help you better understand the excellent dining locations around the area, we've compiled a list of some of the best and most popular restaurants in Kailua, so hopefully, this will help save you time when you're in search of a new restaurant to try!
Over Easy
Located at 418 Ku'ulei Road, Over Easy specializes in great breakfast and brunch foods, with popular menu items like their french toast, eggs and potatoes, Kahlua pork hash, and shrimp burger.
This restaurant offers dine-in as well as take-out and curbside pickup options either through online ordering or calling in, so ordering your food is extremely simple and caters to people on different schedules. They are open from 7 AM to 1 PM on Wednesdays to Fridays, 7 AM to 1:30 PM on the weekends, and they're closed on Mondays and Tuesdays.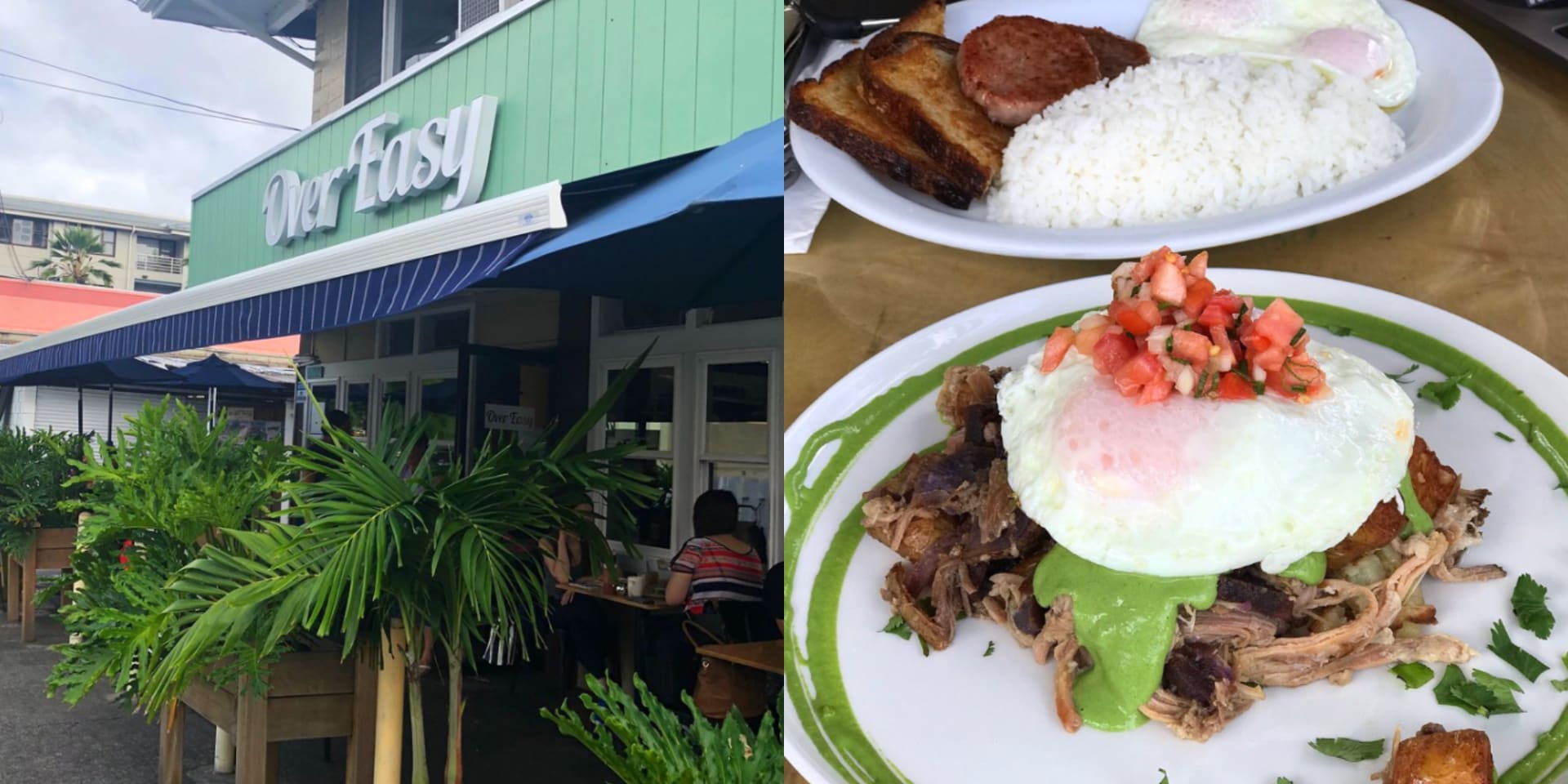 tra_lbug on Tripadvisor / Essie on Tripadvisor
Crepes No Ka 'Oi
Regardless of whether you're in the mood for something sweet or savory, Crepes No Ka 'Oi is sure to have something that will curb your hunger. This food spot sells a variety of sweet and savory crepes, with savory options like the Ultimate Breakfast Crepe with cheddar cheese, potatoes, bacon, onions, rosemary, a poached egg, and a side of fresh hollandaise sauce, while sweet options like the Dickens' Masterpiece crepe includes bananas, Nutella, chopped Reese's Peanut Butter Cups, whipped cream, and chocolate syrup. You can view their full menu here.
This shop closes relatively early, though, opening at 7 AM and closing at 3 PM every day, so be sure to make time to grab a crepe!
Fun fact: Crepes No Ka 'Oi also has two Tokyo branches!
gemeaki on Tripadvisor / りんぎお on Tripadvisor
Kalapawai Café & Deli
Kalapawai Café & Deli is located at the edge of the main area of Kailua near Hamakua Marsh Wildlife Sanctuary, and it is a popular American restaurant serving food all day. With breakfast foods like various bagels, avocado toast, and croissants to dinner options like spicy seafood and Andouille sausage gumbos, there is a variety of options to choose from regardless of when you visit this restaurant.
Kalapawai Café & Deli offers online ordering options, reservations, or calling in for take-out. You can view their full menu here.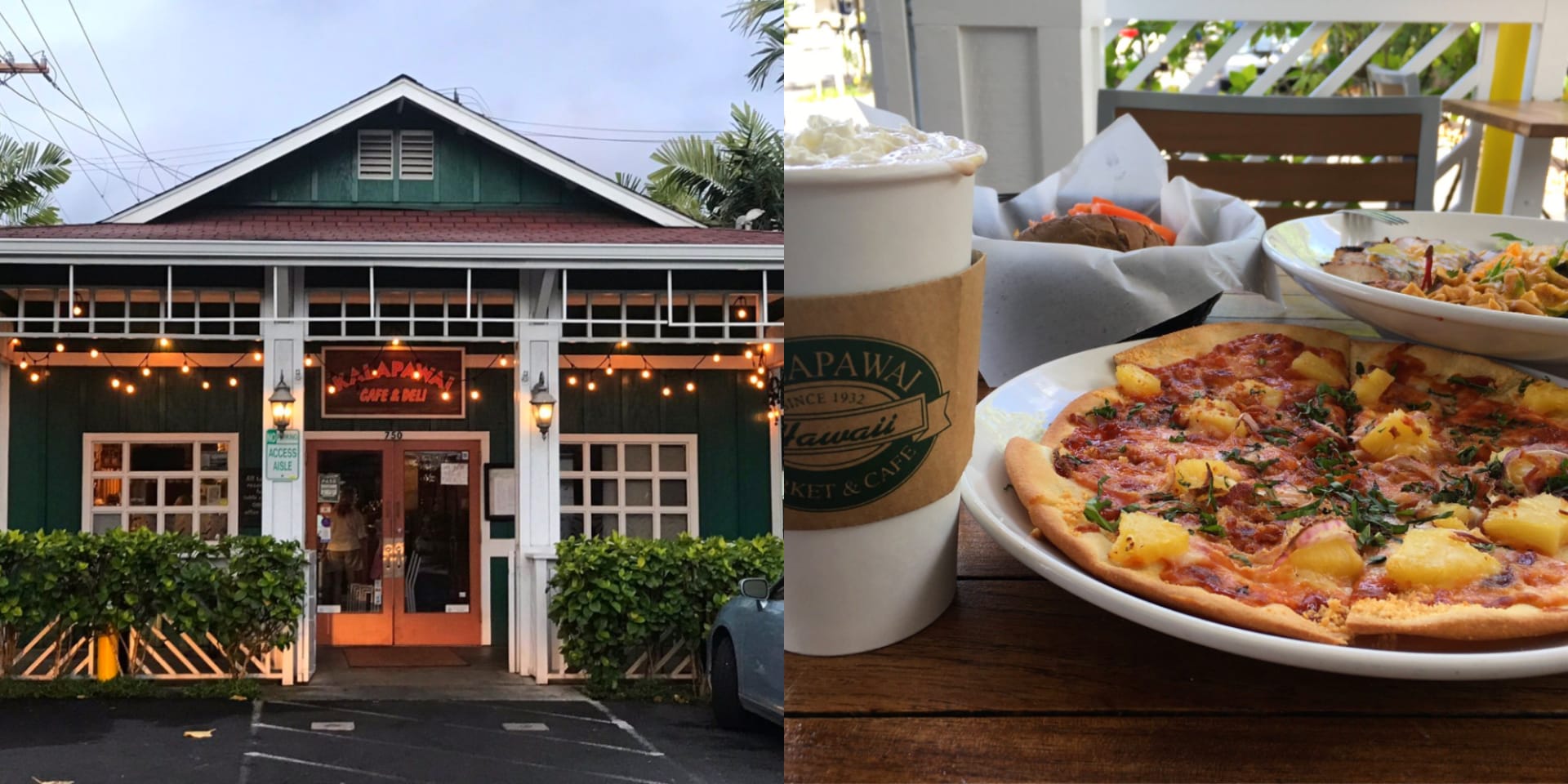 WCBald on Tripadvisor / 558ravele on Tripadvisor
Willow Tree Korean Restaurant
Located within the Aikahi Park Shopping Center, Willow Tree Korean Restaurant is a local favorite known for excellent homemade kimchi and dishes like spicy chicken katsu, Korean spare ribs, and spicy chicken bulgogi. This traditional Korean dining experience is a standout in the Kailua area, as evidenced by this restaurant's loyal fanbase.
Willow Tree Korean Restaurant is open from 11 AM to 8 PM on Mondays to Saturdays, and it is closed on Sundays. They also offer a food delivery option via GrubHub, where you can likewise view their full menu ahead of arriving at the restaurant (if you choose to dine in).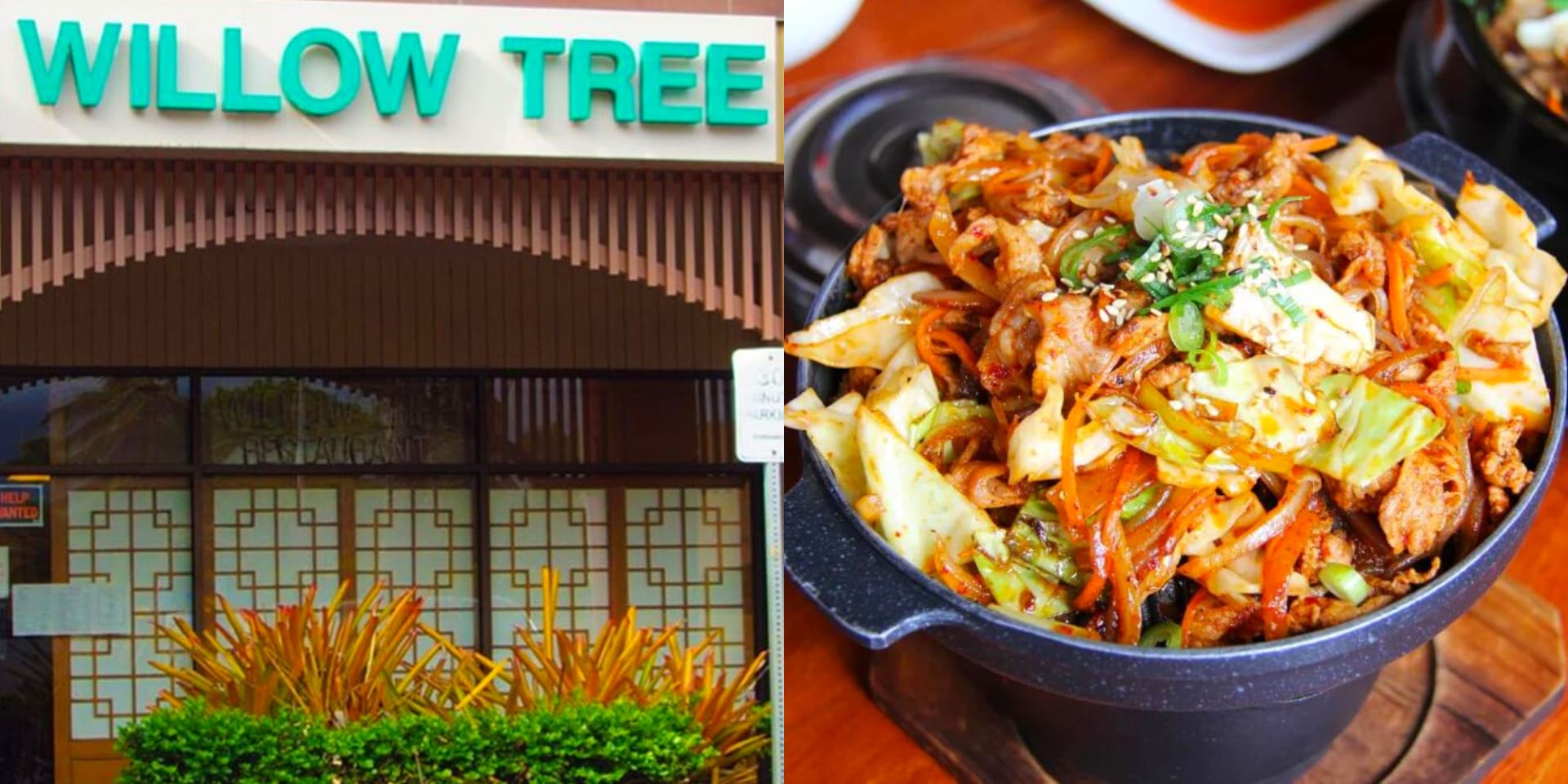 LookIntoHawaii.com / Willow Tree Korean Restaurant on AikahiParkShoppingCenter.com
Uahi Island Grill
Located at 33 Aulike Street is the next spot on our list- Uahi Island Grill. This Hawaiian-Asian fusion-style restaurant offers a variety of popular items like Kalua pork fries, Korean sirloin sandwiches, and garlic shrimp. However, what this restaurant is known well for is its excellent poke and fish dishes.
Uahi Island Grill is open from 11 AM to 8 PM, and you can order online for pickup or view their full menu here.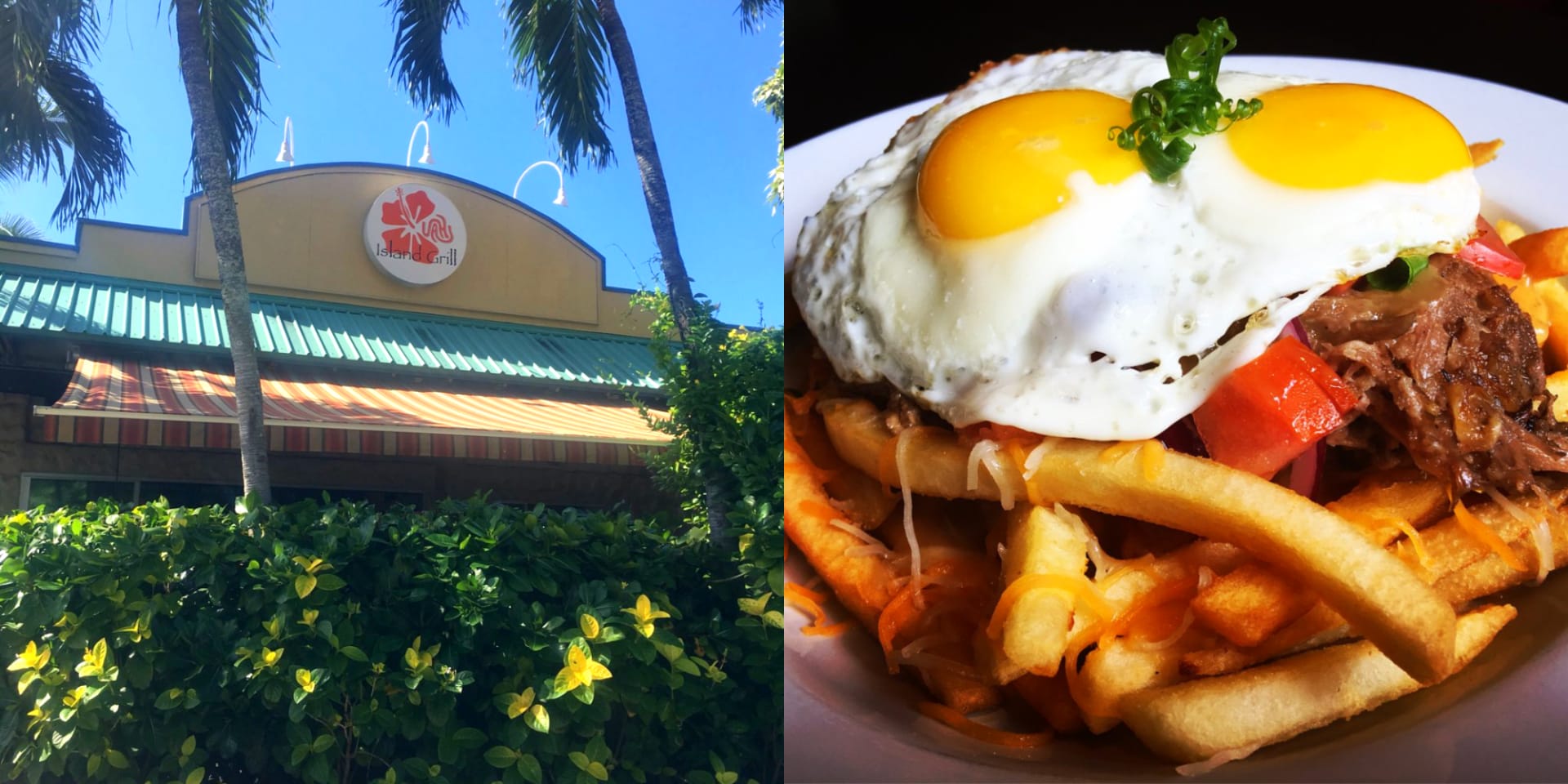 kaoruolive on Tripadvisor / Uahi Island Grill on Tripadvisor
Boots & Kimo's Homestyle Kitchen
The next restaurant is located at 151 Hekili Street near the edge of the main area of Kailua- Boots & Kimo's Homestyle Kitchen is another restaurant specializing in breakfast and brunch foods. This location is famous for its macadamia nut pancakes, many of which regard these pancakes as some of the best on the whole island. One of their famous staples is their creamy macadamia nut sauce, which can be put over their pancakes or even other items like their Belgium waffle or french toast.
If you're in the mood for something else, though, they also offer a 10oz ribeye breakfast, a Hawaiian-style Kalbi short ribs breakfast, and even fish dishes like the Boots Mahi Mahi breakfast. You can find their whole menu here, where you can also order online and pick up your food if preferred.
They are open from 8 AM to 1 PM on Mondays, Wednesdays, Thursdays, and Fridays, 8 AM to 2 PM on weekends, and closed on Tuesdays.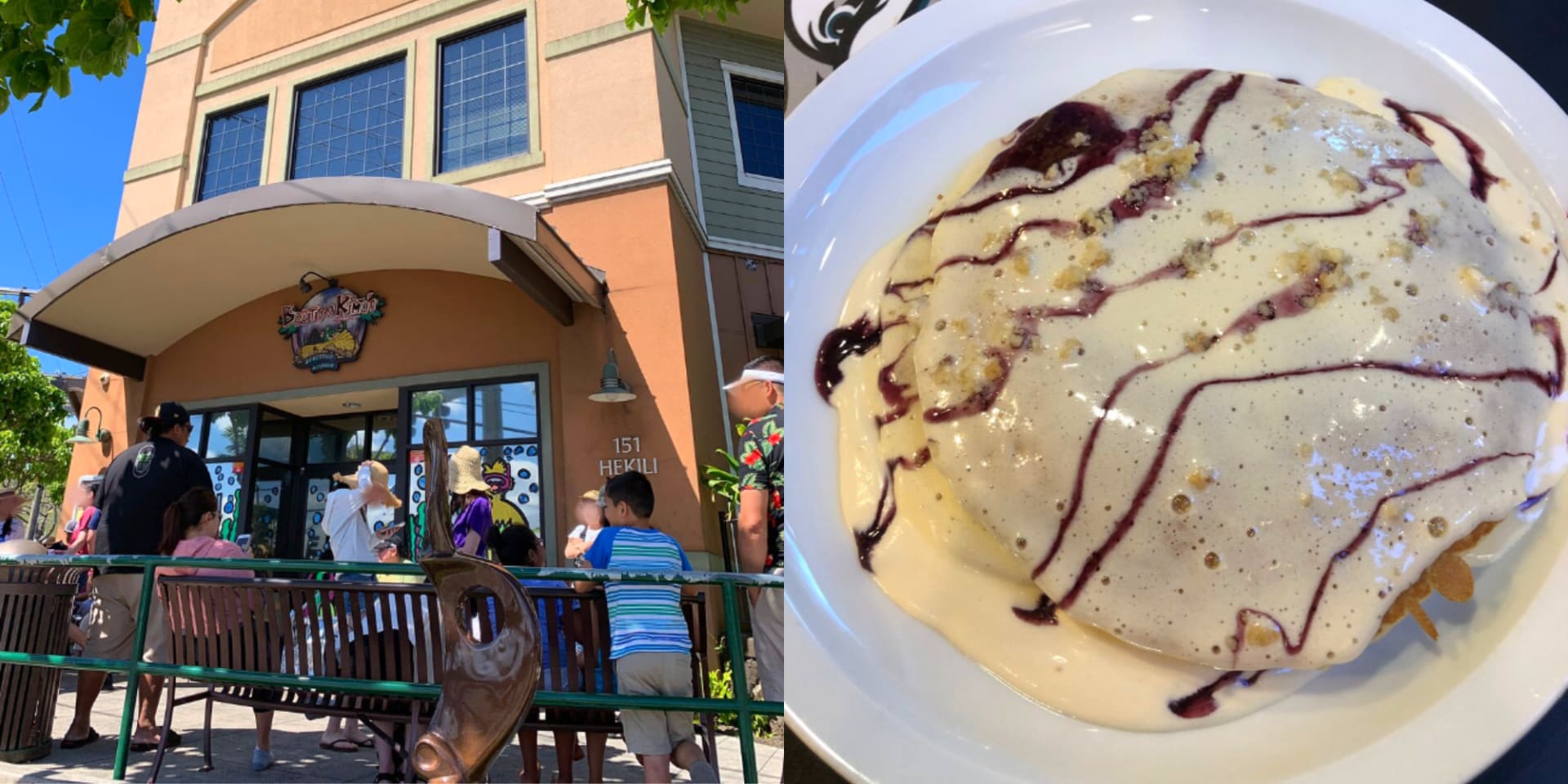 Yuka T on Tripadvisor / becci h on Tripadvisor
Buzz's Original Steak House
This next restaurant is located directly across from Kailua Beach Park, meaning customers can receive cooling beach breezes while enjoying their meals. Buzz's Original Steak House, sitting at 413 Kawailoa Road, is an American restaurant with an emphasis on steak and seafood. Teriyaki steak skewers, crab salad, calamari steak, and fish sandwiches are popular menu items here, as well as burgers like the Jack Daniels Burger and Buzz's Barbeque Burger. You can find their full menu on their website here.
Lunch is served daily from 11 AM to 3 PM, while dinner is served daily from 4:30 PM to 9 PM.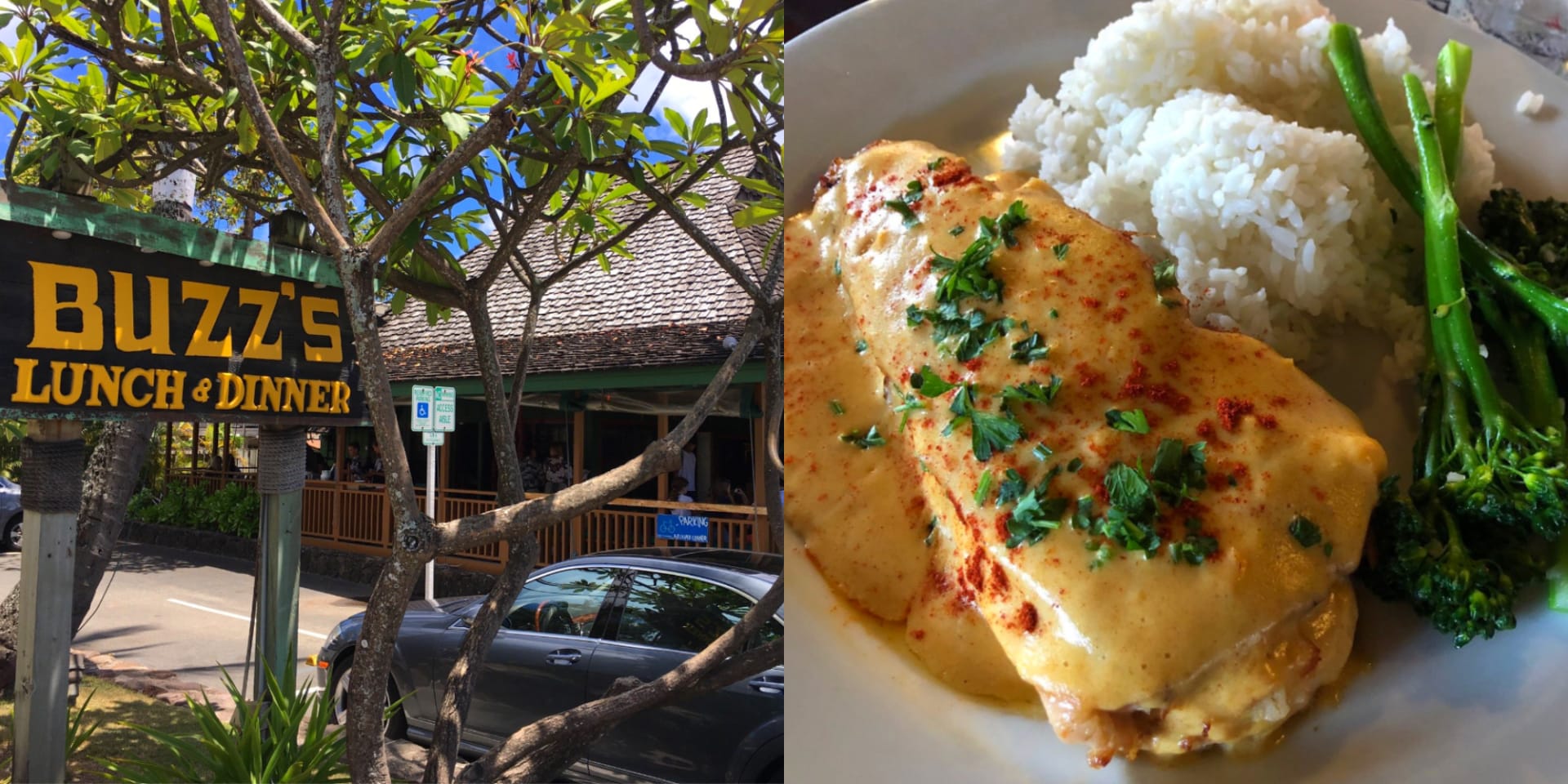 ro953 on Tripadvisor / AyaHawaii on Tripadvisor
Baci Bistro
Serving Italian cuisine with a European flair, Baci Bistro has been operating in the Kailua neighborhood for over 20 years. Located across the street from Uahi Island Grill at 30 Aulike Street, Baci Bistro is partially hidden and quite low-key in appearance. As a result, many people are not aware of the quality of food served at this location, with a wide variety of soups and salads, antipasti freddi/caldi (cold/hot appetizers), risottos, pasta, meats, and desserts.
Baci Bistro also hosts private events for interested guests and likewise offers an online ordering option for pickup. This restaurant's hours are quite limited, though, open daily only from 5:30 PM to 9 PM (with online orders beginning at 4:30 PM), so be sure to plan ahead if you want to dine here.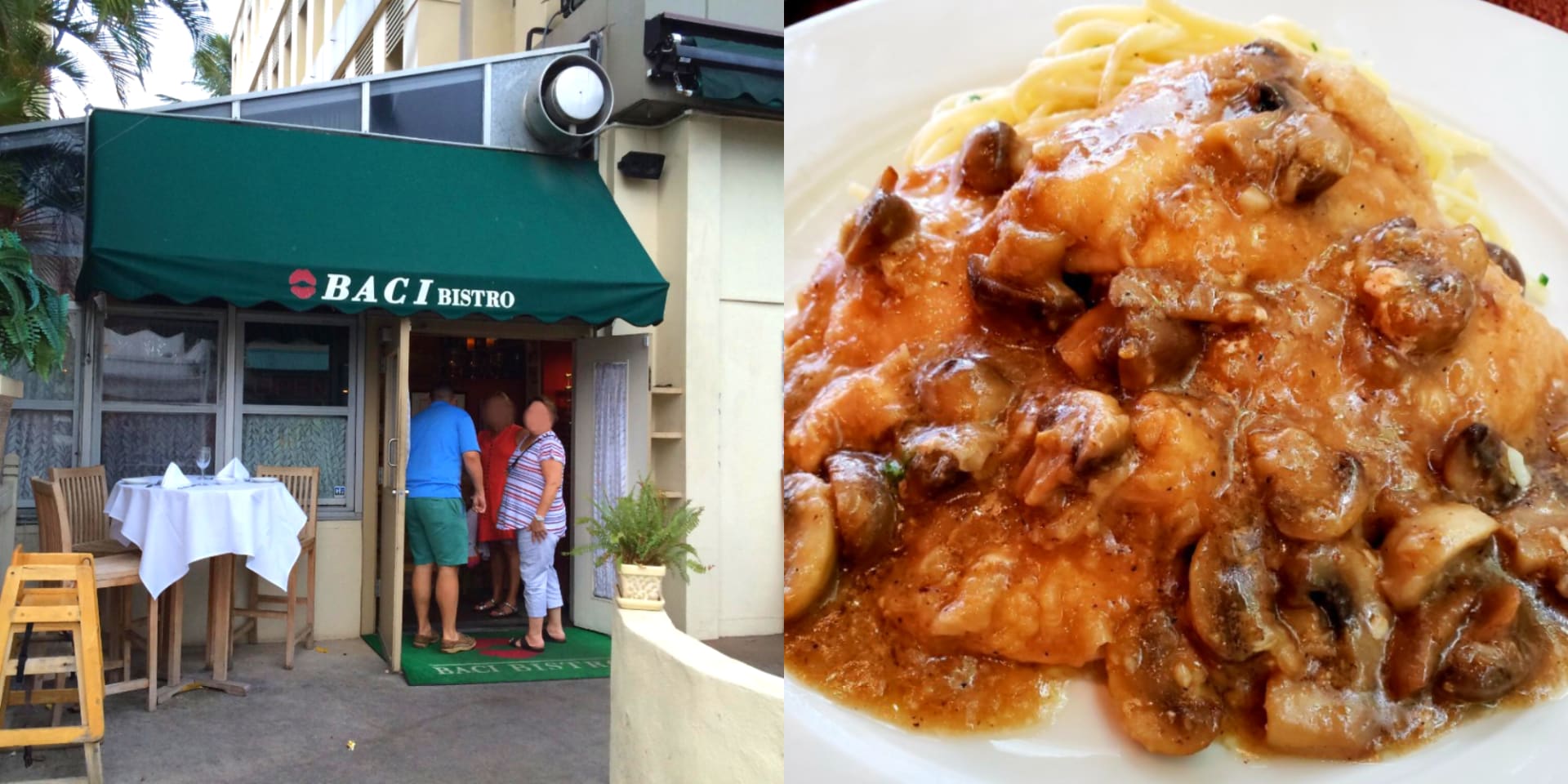 Tony J on Tripadvisor / Shane F on Tripadvisor
Kono's
Also located on the edge of the main area of Kailua, Kono's is a little "hole-in-the-wall" pork lover's dream, with various incredible Kalua pork dishes in the forms of plate lunches, bowls, sliders, quesadillas, sandwiches, and tortillas. However, for those craving other types of meat, they also have bacon dishes, salmon dishes, turkey dishes, and more. You can view their entire menu here.
Kono's has received a variety of awards, including an 'Ilima Award for the #1 Casual Restaurant and Hawai'i Magazine awards for the #1 plate lunch, #1 cheap eats, #1 breakfast, and #1 restaurant under $29.
Kono's serves brunch every day from 8 AM to 2 PM, as well as dinner from 4 PM to 9 PM on Mondays to Thursdays, 4 PM to 11 PM on Fridays and Saturdays, and 4 PM to 10 PM on Sundays. Kono's also offers a take-out option when you call in between 7 AM and 7 PM, and likewise offers food delivery via GrubHub.
jazzy0083 on Tripadvisor / Justin H on Tripadvisor
Lemongrass Vietnamese & Thai Cuisine
Last but definitely not least is another local favorite- LemonGrass Vietnamese and Thai Cuisine. As a mixed Vietnamese and Thai eatery, there is a wide range of options from banh mis and tofu sandwiches to pho noodle soup, rice and noodle dishes, pad Thai and curry, and much more. This restaurant is also popular among vegetarian and vegan customers due to its range of tofu- and vegetable-based options.
You can find this restaurant's full menu here, and pick-up options are also offered when you call ahead. Please note that the last to-go orders are 30 minutes before the restaurant's closing hours and the last sitting is 45 minutes before closing hours, which are Tuesdays to Sundays from 11 AM to 3 PM for lunch and 5 PM to 9 PM for dinner. LemonGrass Vietnamese and Thai Cuisine is closed on Mondays.
redfox123 on Tripadvisor / rieao on Tripadvisor