Kaimuki is a cute neighborhood situated East of Waikiki and just West of Waialae-Kahala, and it is an area known for a variety of great restaurants, cafés, shops, and farmers' markets filled with great local vendors. As a result, this is also a popular residential neighborhood, with prospective residents drawn to this charismatic and trendy area. To help new residents, as well as visitors to the area, get a better sense of some of the offerings of this neighborhood, we have compiled a list of some of the most popular places to visit and activities to try in Kaimuki.
Check out some of our picks below!
Movie Museum
Located at 3566 Harding Avenue Suite 4 is the first entry on our list- the Movie Museum. This is a unique movie experience, which sits you in a small movie theater with leather recliners and shows various movies from around the world. These movies include independent, classic, and contemporary films, and the Movie Museum likewise features a large video rental collection.
The Movie Museum is open from Thursdays to Mondays from 12 PM to 8 PM, and it is closed on Tuesdays and Wednesdays. To make a reservation or to check out the movie schedules, check out their website here.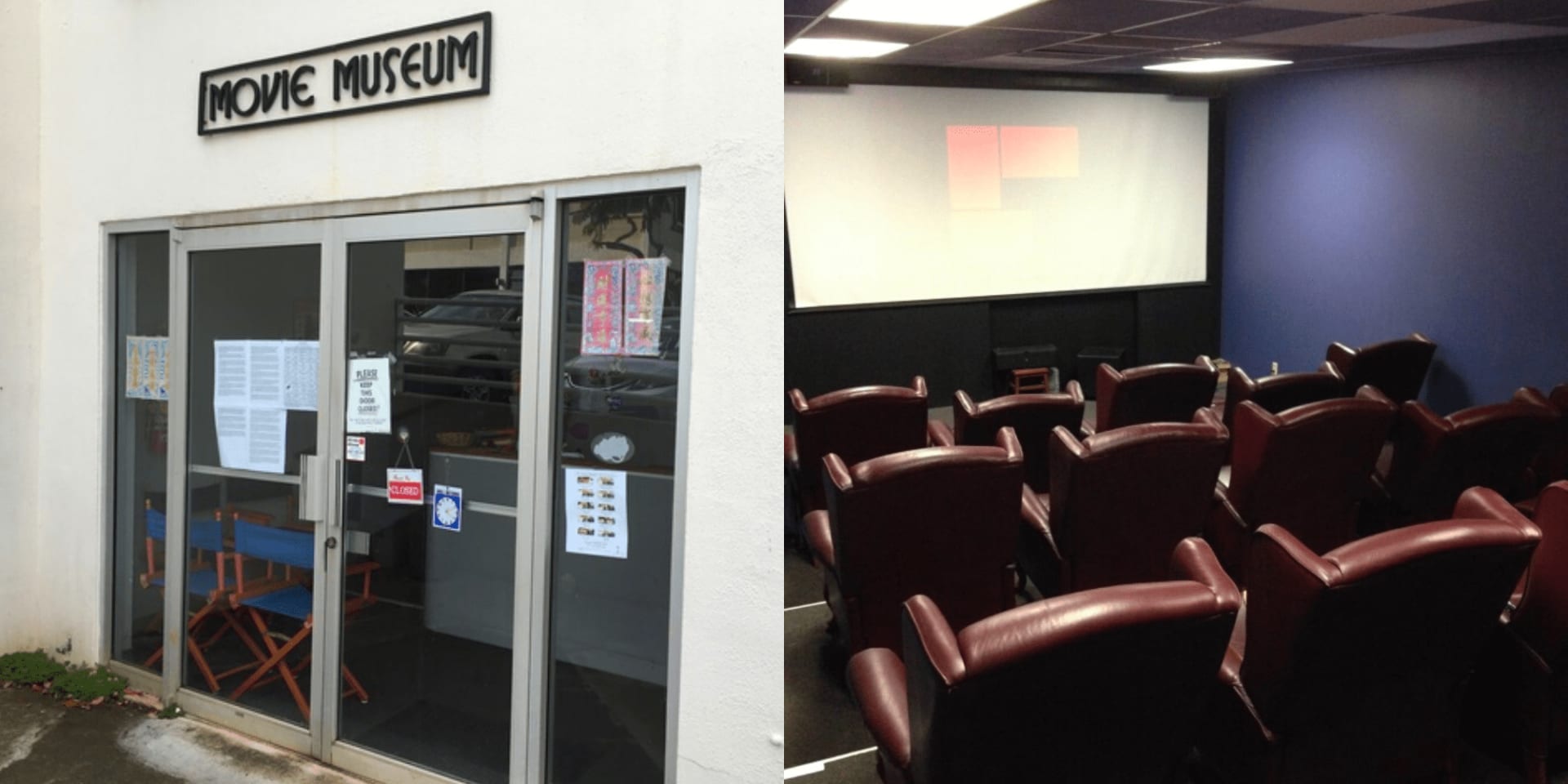 Cinema Treasures, LLC. / Chaminade Silversword
Diamond Head Hike
One of the most popular and well-known activities not only in the nearby Kaimuki area but in all of O'ahu is the Diamond Head Hike, which is a 0.8-mile-long dirt pathway hike up to a 560-foot-high peak. The summit overlooks all of downtown Honolulu and Waikiki, the Pacific Ocean, the neighborhoods to the East, as well as the Ko'olau Mountains to the North.
The trail to the summit (called Le'ahi, which is the Hawaiian name for Diamond Head Crater) began construction in 1908 and was completed in 1911, where it was then used by the military for its coastal defense system. Today, you can still see a navigational lighthouse (which was built in 1917) as well as bunkers outside of the crater.1
The hike lasts 2 hours, spans 1.6 miles in total, and is situated in a hot and dry area, so be sure to pack plenty of water and sunscreen if you choose to visit this popular hiking spot.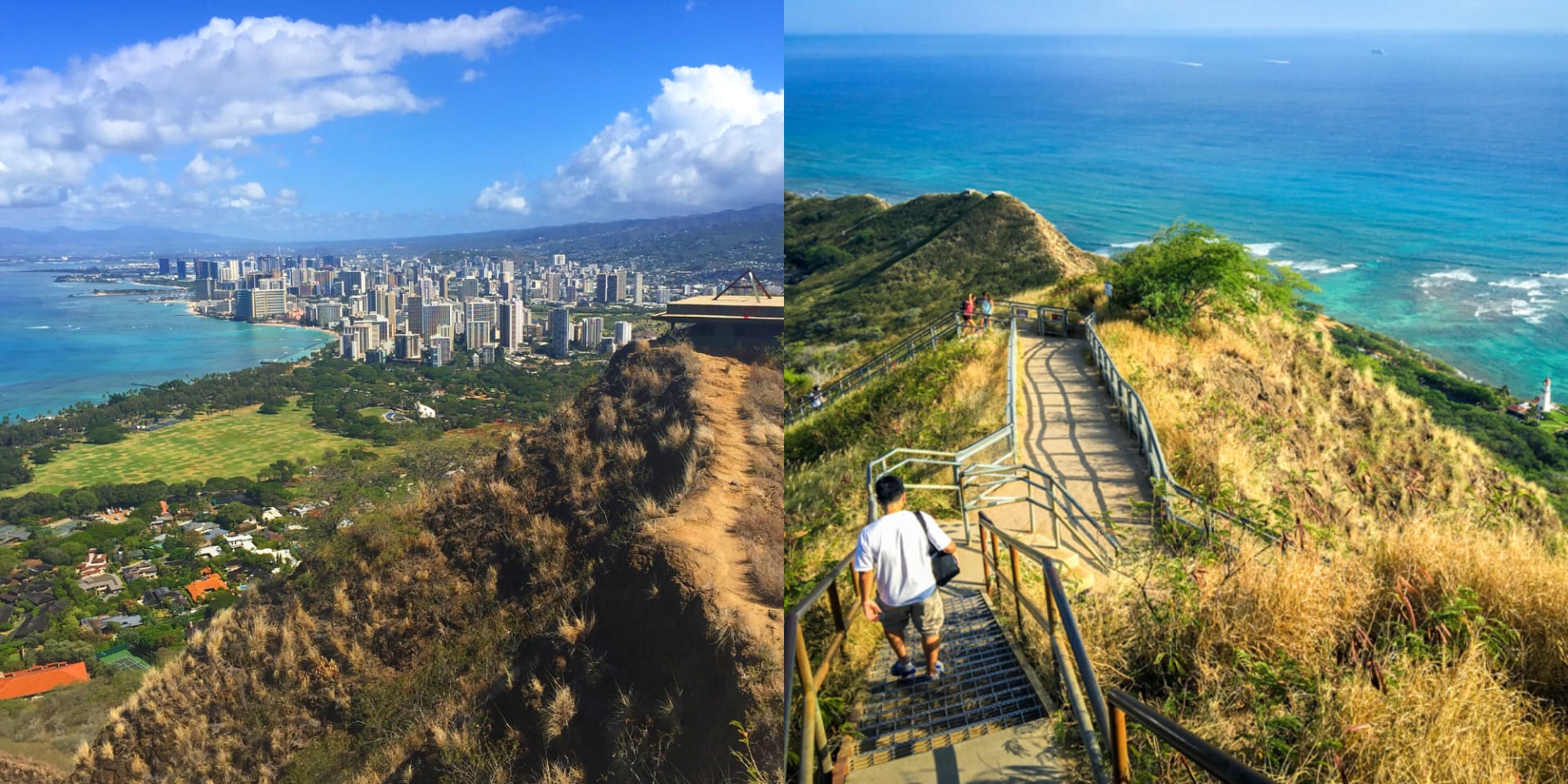 Kiarne Hawley on Pinterest / The World Travel Guy
Shangri La Museum of Islamic Art, Culture & Design
Located at 4055 Papu Circle, the Shangri La Museum of Islamic Art, Culture & Design is "an impressive collection of nearly 4,500 artworks, cultural resources and architectural designs"2 collected from African countries, Asian countries, and Hawai'i by philanthropist Doris Duke. It opened in 2002 as the only museum in the United States dedicated solely to Islamic art.3 Though the term "Islamic art" refers to a broad range of diverse cultures, languages, geographical locations, and religions, this art was created by and for Muslim communities.
As a result, this museum showcases the beautiful art and creations of Muslim communities of the past and present, and it likewise acts as a means to educate people about the history of Islam both visually and through guided tours.
The Shangri La Museum of Islamic Art, Culture & Design is only accessible through the Honolulu Museum of Art on Thursdays to Saturdays by reservation, and interested guests can learn more about public tours and tickets on their website here.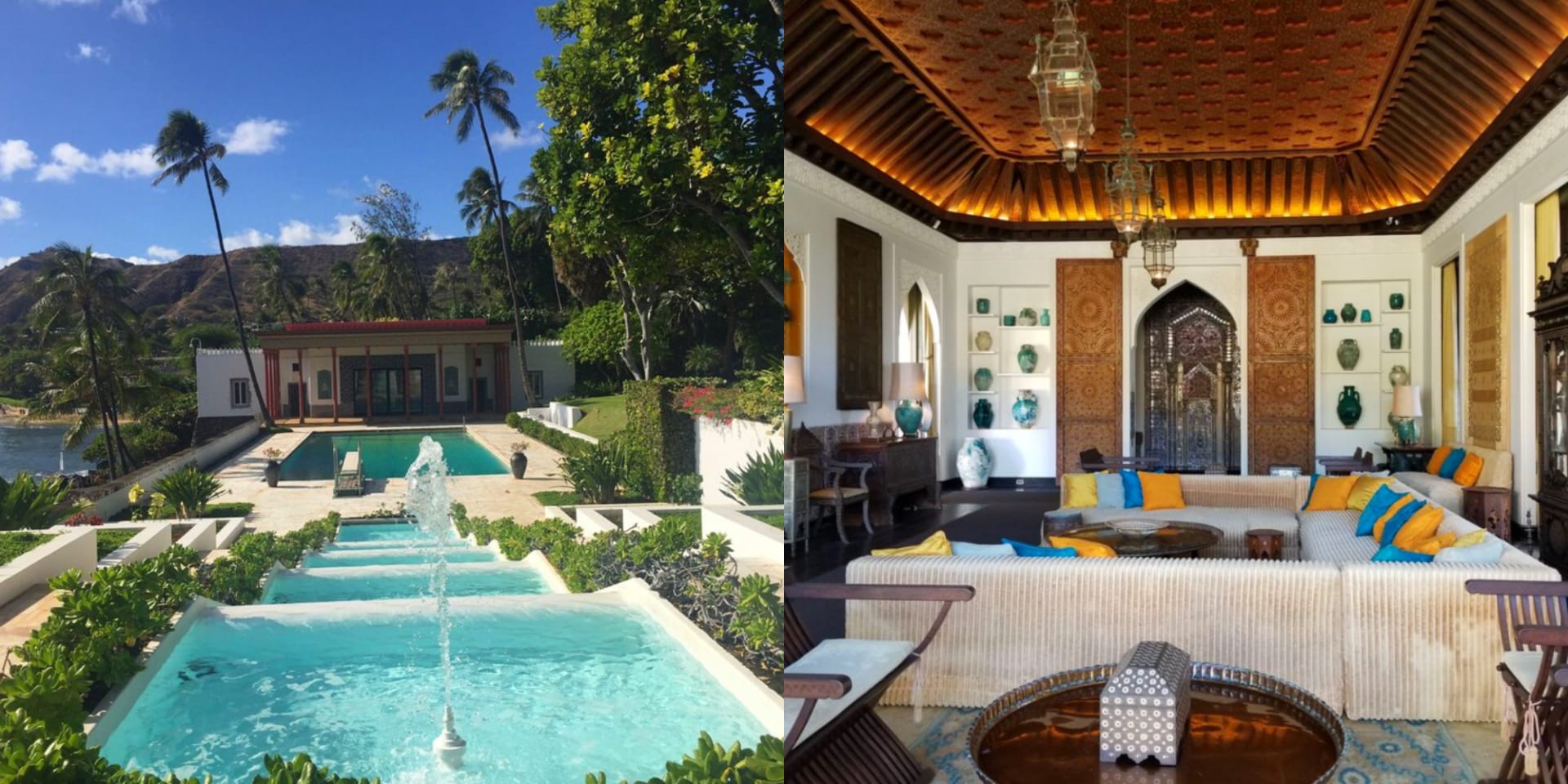 Laura D. on Yelp / Cara H. on Yelp
KCC Farmers' Market
KCC Farmers' Market, short for the Kapi'olani Community College Farmers' Market, is hosted by the college and held on its campus at 4303 Diamond Head Road in parking lot C. This farmers' market features a wide range of amazing local food products, including plant-based hot dogs, ice cream, seafood, plate foods, honey, coffee, fresh produce, and so much more.
This farmers' market is held every Saturday from 7:30 AM to 11 AM. If you're interested in becoming a vendor or want to learn more about this farmers' market, feel free to check out their website here.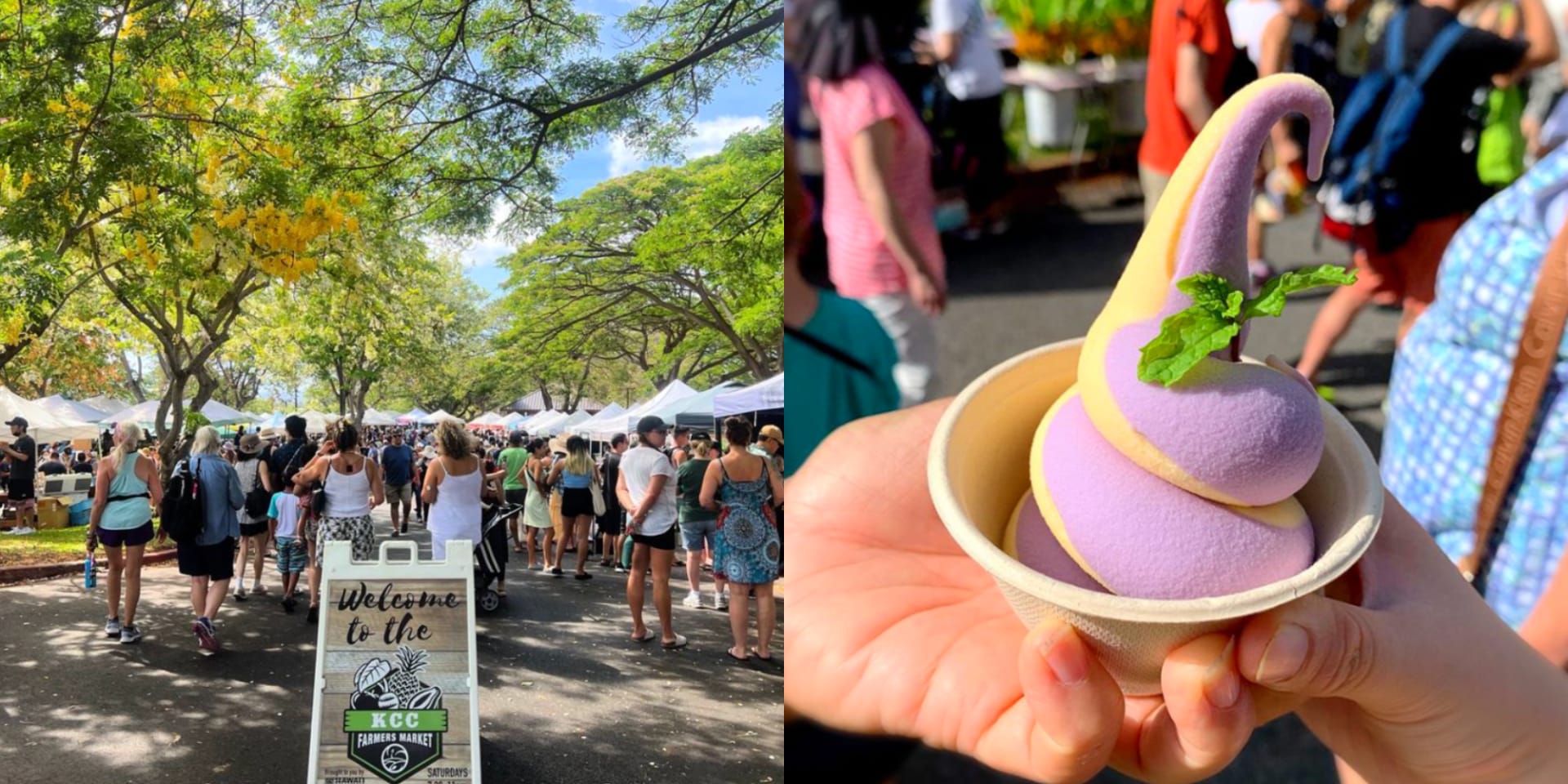 Marga C. on Yelp / Vivian L. on Yelp
Leahi Millennium Peace Circle Garden
The name of this next location says enough- it's the perfect place to find peace and get away from the bustle and noise of the city. The Leahi Millennium Peace Circle Garden features lush, well-manicured grasses, large and dense trees, as well as various indigenous plants. While walking around the paths that wind through the small park, you can read about the indigenous plant species planted in these gardens as well as quotes about peace and sustainability from various prominent figures.
This is a great place to take time to unwind with pets and young children, and it is also a popular place to have picnics due to its tranquil environment. The park can be found at 4303 Diamond Head Road.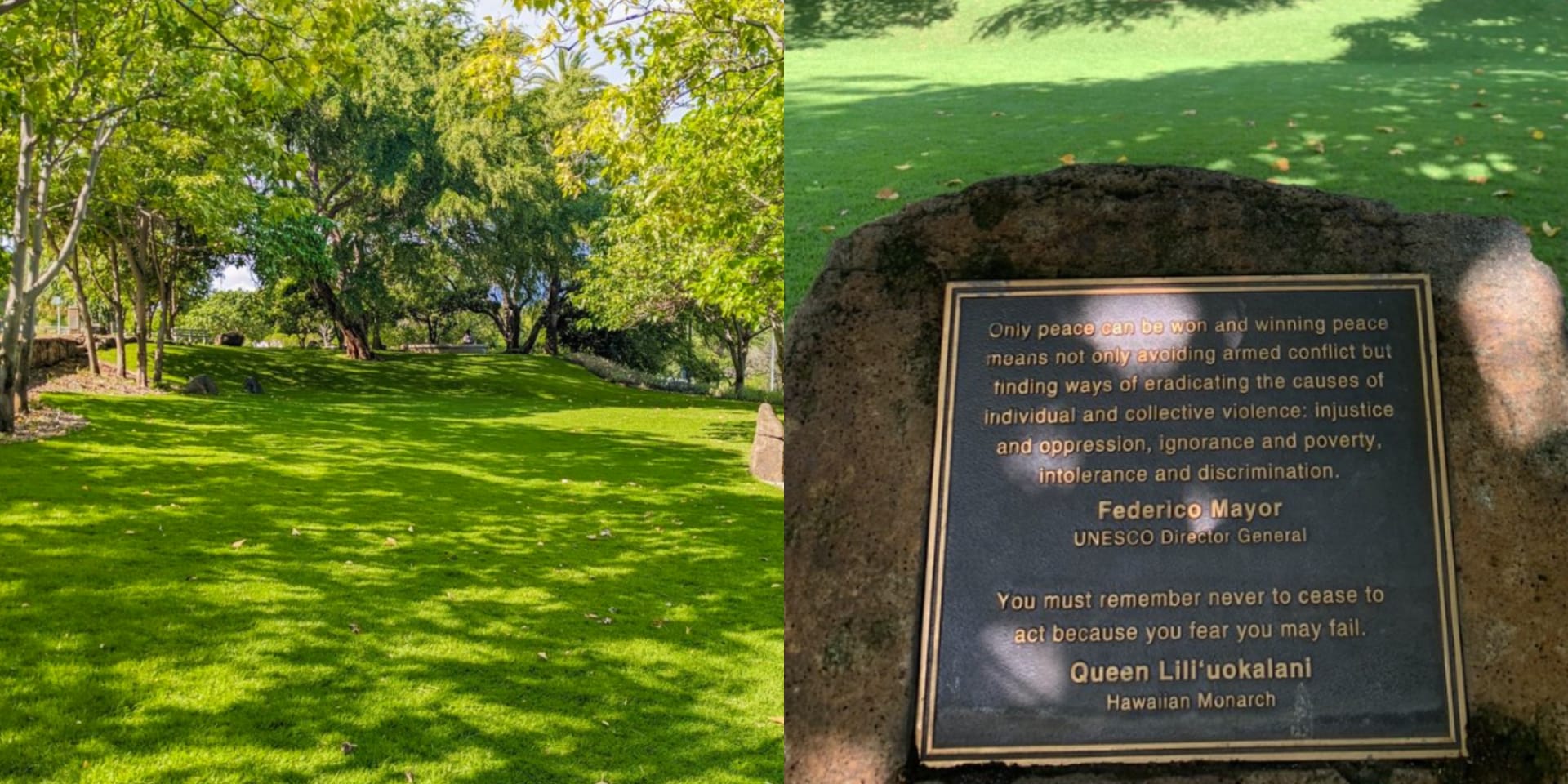 Sina F. on Yelp / Cyndy K. on Yelp
Honolulu Zoo
One of the more popular attractions on this list is the Honolulu Zoo, which, although it is technically outside of Kaimuki, is very close by.
Previously 300 acres of a marshland filled with old fishponds, lagoons, and islands, the park's earliest development goes back to 1877 when King Kalakaua appointed association members to begin publicly displaying his personal bird collection. In 1914, animals finally began to be collected and added to the park, beginning with animals like bears, monkeys, and an African elephant. However, it wasn't until 1947 when 42.5 acres of land within King Kalakaua's Kapiolani Regional Park (which he named after Queen Kapiolani) was officially named the Honolulu Zoo.4 Today, the Honolulu Zoo is separated into several sections dedicated to different animals, such as birds, primates, reptiles, and those found in the African savanna.
To learn more about membership, educational missions, animals, conservation, ways to get involved, or just visiting the zoo, you can check out their website here.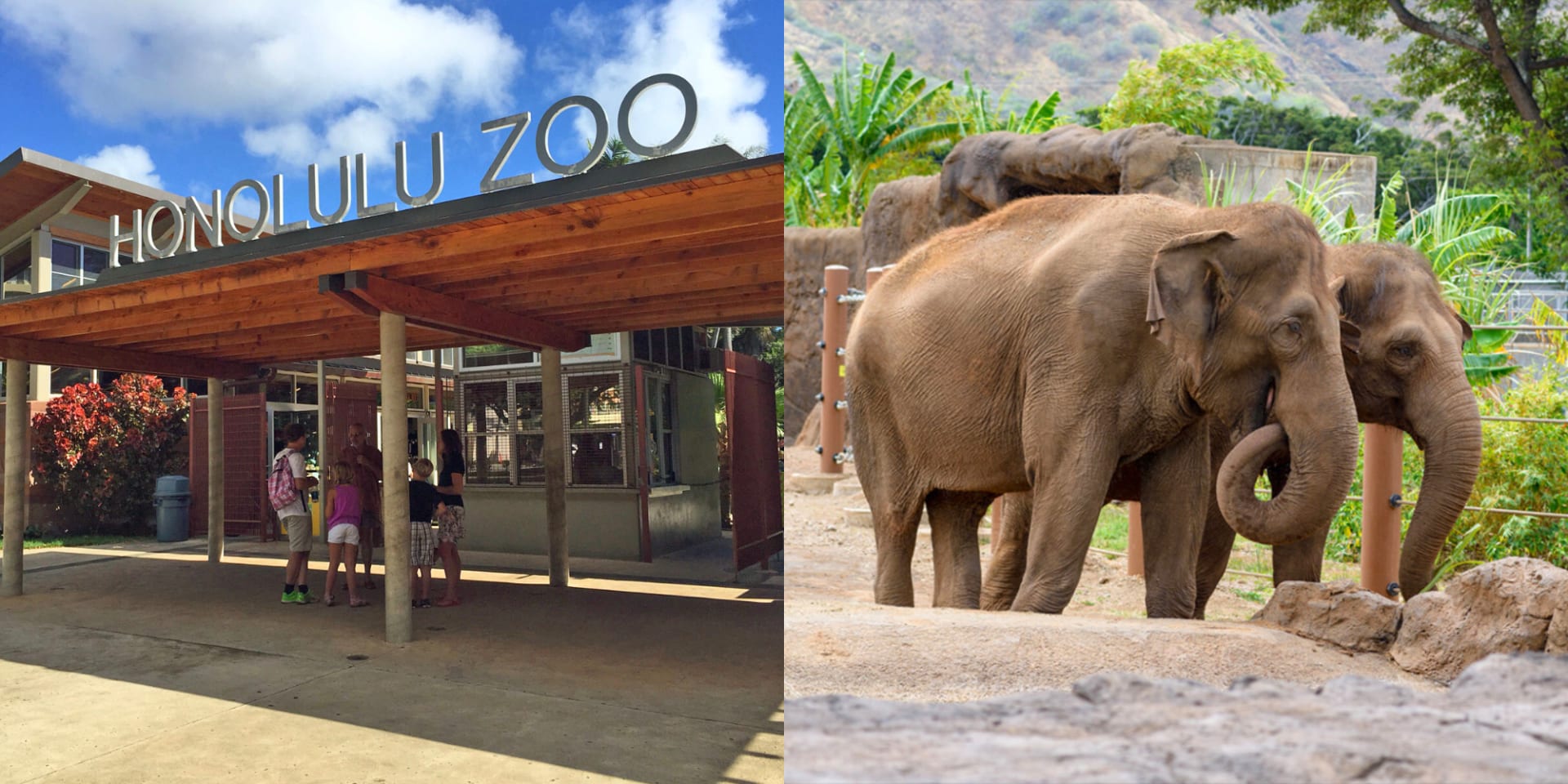 Elizabeth Weintraub / Vizts.com
Waialae Avenue
Waialae Avenue is a popular strip of restaurants, cafés, and boutiques lining Waialae Avenue in downtown Kaimuki. At night, you can often find groups of people around the area looking for a restaurant to eat at, as well as groups of people heading toward popular boba tea shops on the strip. Some of the most popular restaurants in this area include Saigon's, Noods Ramen Bar, Asuka, and Sushiya. Meanwhile, popular cafés and boba tea shops in the area include CowCow's Tea, Teapresso Bar, Coffee Talk, and Bean About Town.
There are a plethora of restaurants and shops even on the neighboring streets of Waialae Avenue, so remember to check out your options!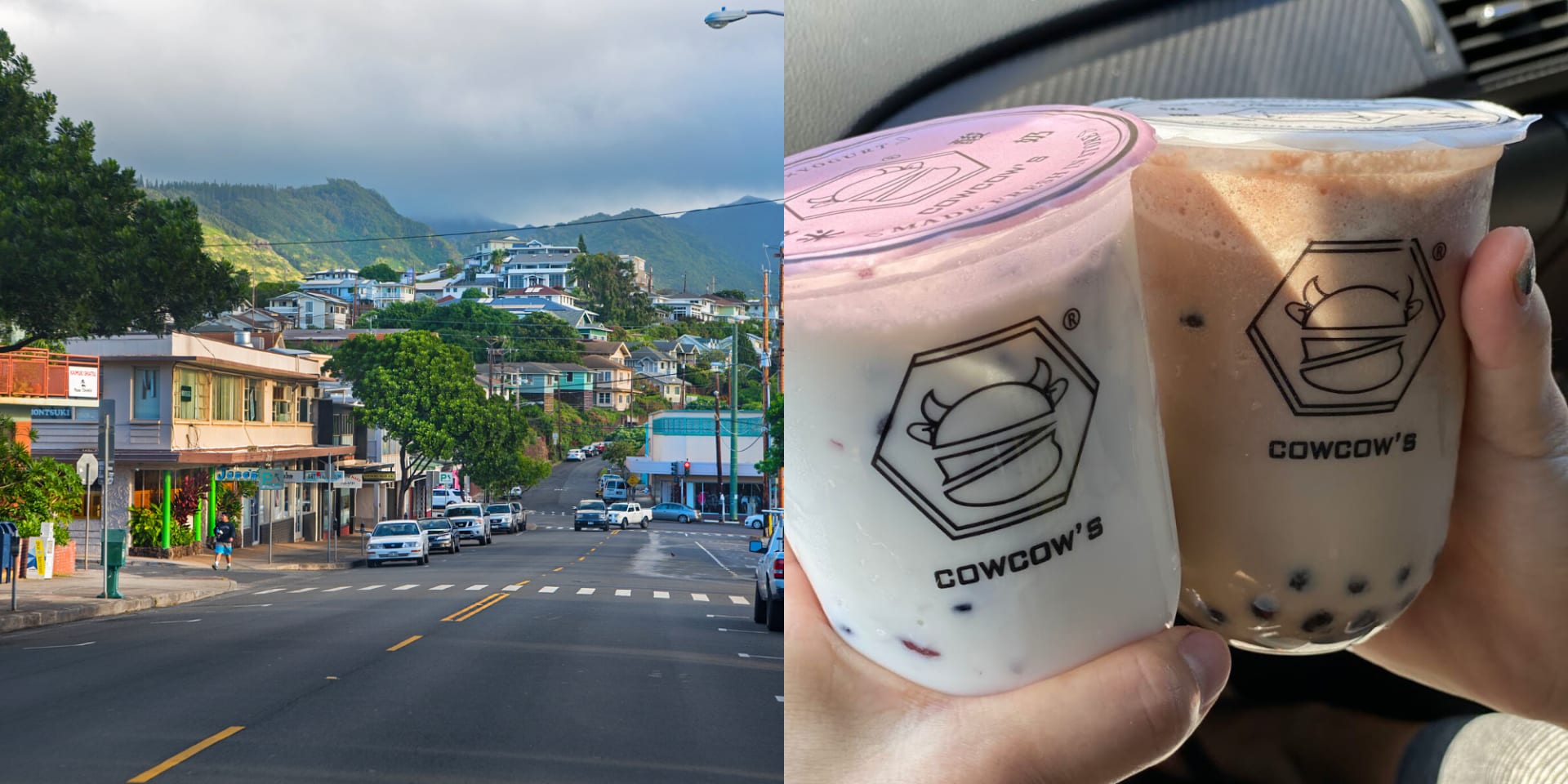 Scene of Hawai'i by Wavees / Hawai'i Mom Blog
Mau'umae Trailhead
For hardcore hikers, Mau'umae Trailhead (also known as Pu'u Lanipo Trail) might be the trail for you! This challenging 6.7-mile hike is located at the Northernmost tip of Kaimuki, and the average completion time is around 4 hours and 52 minutes.5 Dogs are not allowed on this trail, but this is a popular place for running as well.
If you do choose to attempt this hike, remember to pack plenty of water (and maybe some food) and sunscreen! Recent hikers of this trail have also stated that the plants along this trail are very overgrown and suggest bringing a pair of pants to protect your legs. Besides these warnings, local hikers love the challenge of this trail, and the views at the top overlooking part of the residential neighborhoods (mostly Kaimuki) as well as views of the dense greenery, Pacific Ocean, and downtown Honolulu in the distance make this experience worth it.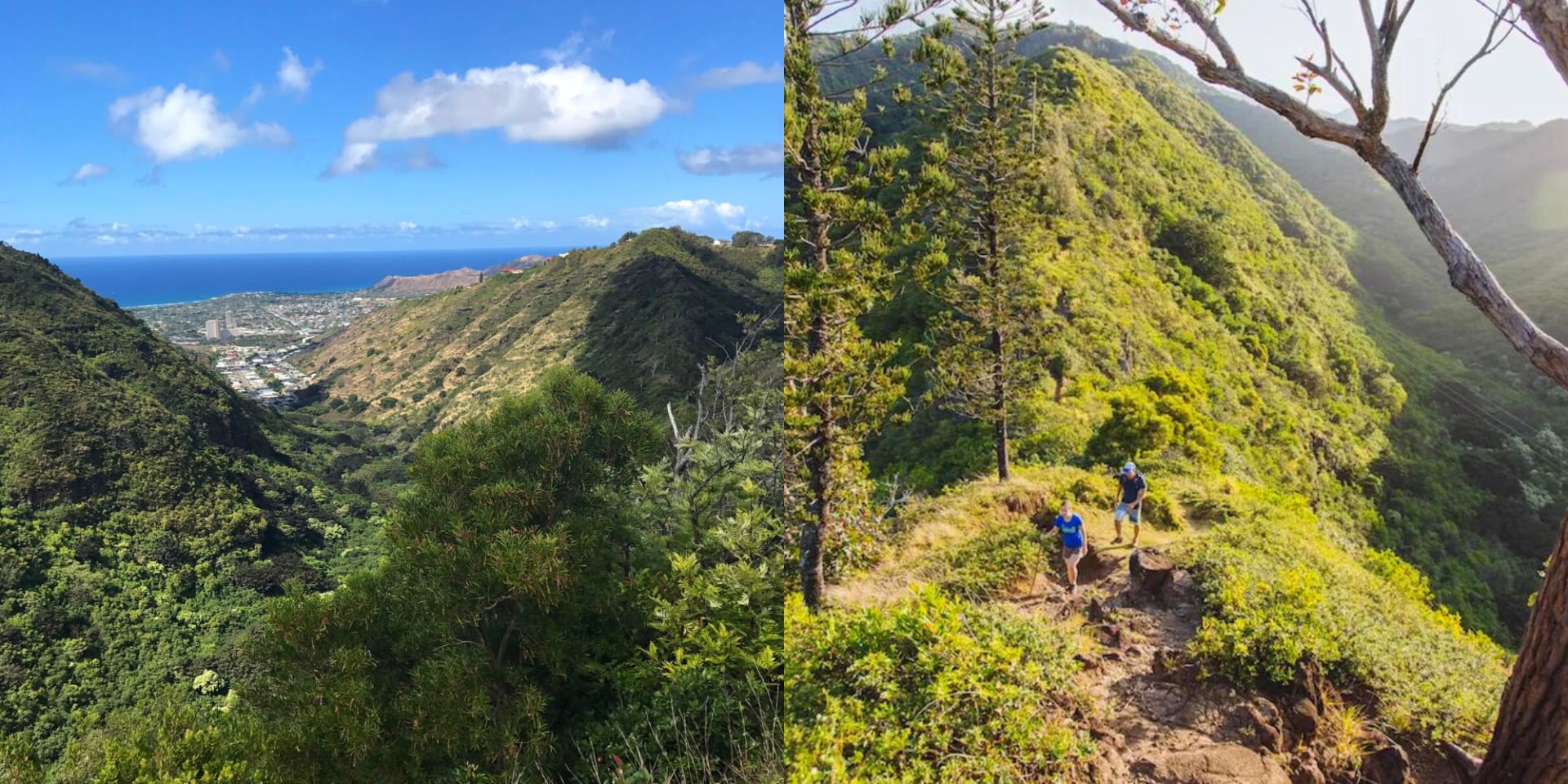 AllTrails / Josh Chang of Intentional Travelers
Sources:

1 State of Hawai'i Department of Land and Natural Resources, "Diamond Head Summit Trail." 2022.
2 Shangri La Museum of Islamic Art, Culture & Design, "About." 2022.
3 Shangri La Museum of Islamic Art.
4 Honolulu Zoo Society, "About Honolulu Zoo." 2022.
5 AllTrails, "Mau'umae Trail (Pu'u Lanipo Trail)." 2022.