Cover: The Kobayashi Group
Alia, Kaka'ako
Page Directory: Neighborhood | Amenities | Features of the Residences
Very recently approved by the Hawai'i Community Development Authority (HCDA) for the Our Kaka'ako neighborhood is the luxury mixed-use condominium Alia. This residential complex is set to add 483 residences as well as 3,500 square feet of ground-floor commercial space to the area, all spread over 3.45 acres in the "Block I" section of the Our Kaka'ako neighborhood plan. This section is located just West of the development borders of Ward Village, meaning Alia will be located next door to its Ward Village counterparts, and residents will have easy and quick access to all public amenities located within Ward Village.
This project is being developed by the Kobayashi Group, a Hawaii-based real estate development and investment firm that has experience developing projects like Park Lane Ala Moana, the Kukio Golf and Beach Club, the Andaz Maui at Wailea Resort, and the Four Seasons Hualalai Hotel and Resort.
Construction for this 41-story condominium is set to begin in the summer of 2023, with completion estimated sometime in the year 2026.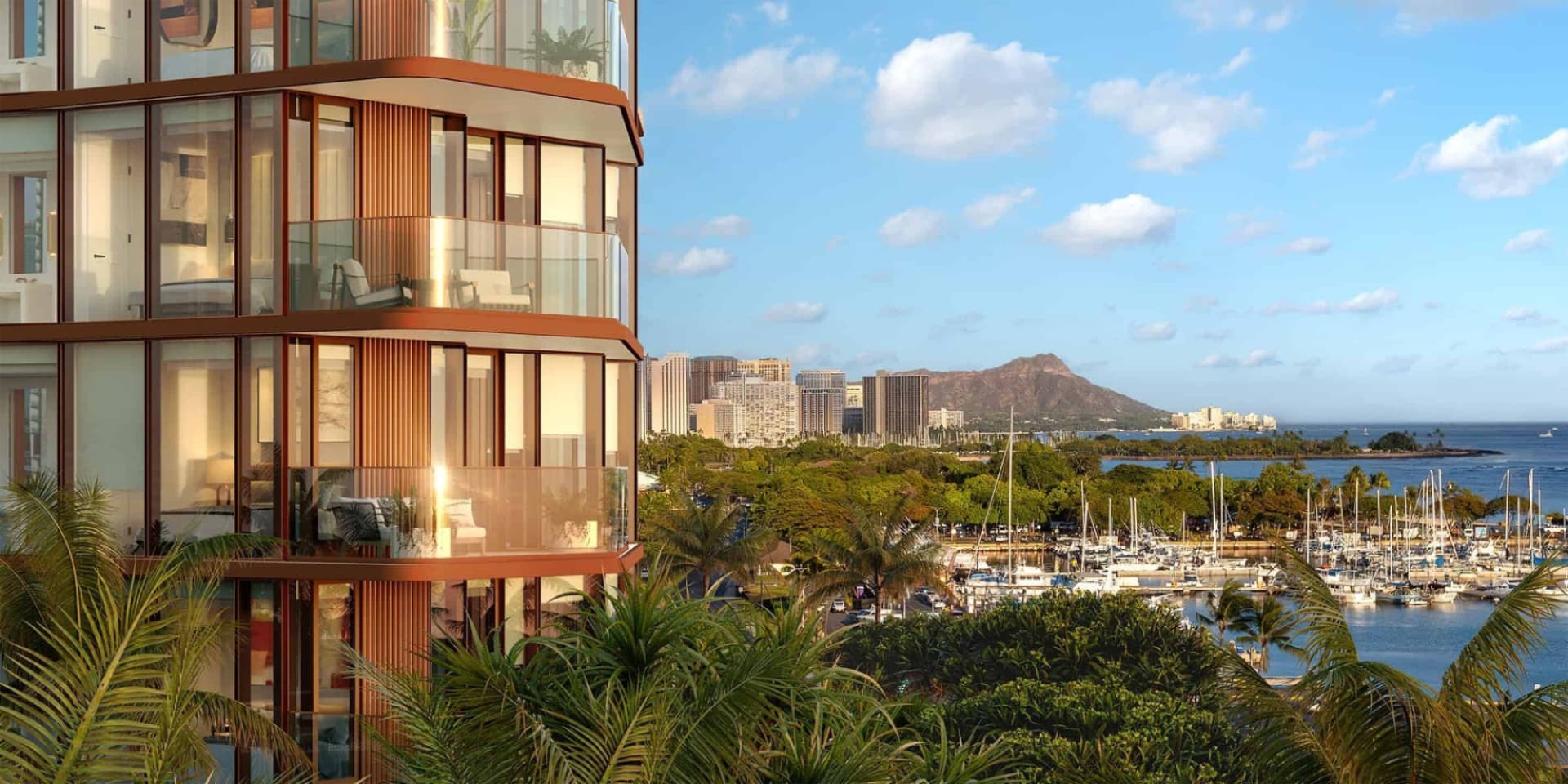 Photo: The Kobayashi Group
The Neighborhood
Alia will be located in an excellent spot in Kaka'ako, with the project site sitting just West of Ward Village's future Kalae condo and just South of Ward Village's Ulana Ward Village condo. As a result, residents of Alia will be able to utilize all of the public amenities offered within Ward Village, including the community parks (such as Victoria Ward Park), the Ward Entertainment Center, the Ward Center, the South Shore Market, Long's Drugs, Whole Foods Market, and more. This ease of access gives Alia residents great flexibility and convenience.
Likewise, Alia will be located just Southeast of SALT At Our Kaka'ako, which means that Alia residents will have walking-distance access to this incredible Kaka'ako staple. From several different beloved restaurants to boutiques, coffee shops, plant stores, and more, all of these amazing locations will be just outside of Alia residents' doorsteps.
Not to mention, Ala Moana Beach Park will be situated just an 8-minute walk or a 2-minute drive down Ala Moana Boulevard, and the mega-popular Ala Moana Center will be located just a 4-minute drive down Ala Moana Boulevard.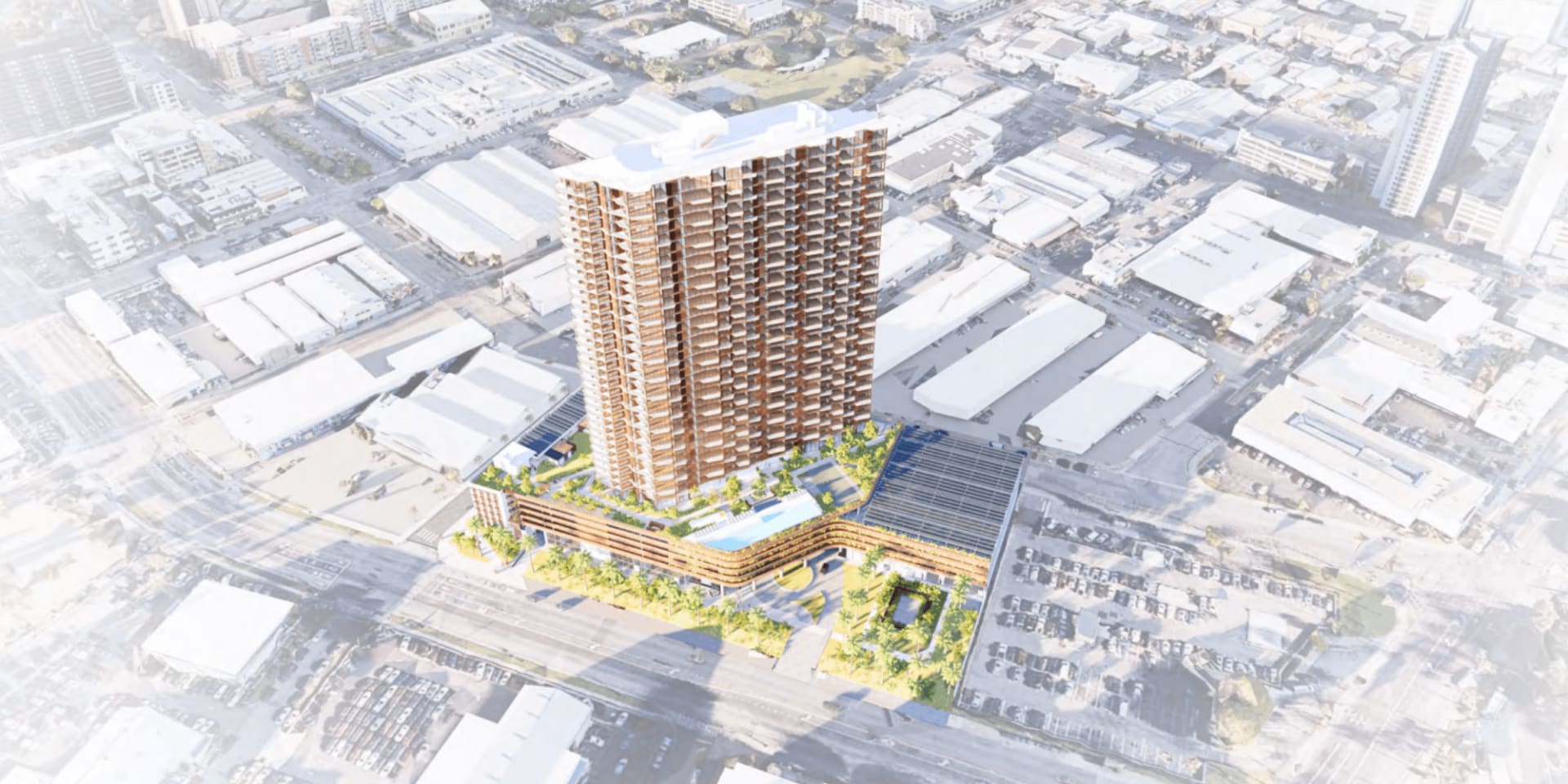 Photo: The Kobayashi Group
The Amenities
According to the Kobayashi Group, Alia is planning to have a variety of on-site amenities, including:
2 pools and 2 pool decks
52,004 square feet of outdoor recreation space, including a central lawn and cabanas
Grand cabana lawn and grand cabana
2 spas
Pickleball court
Playground
Outdoor exercise area
Movie theater
Bowling alley
Karaoke room
Multi-purpose room
Health club
Gym
Library
Dining room
Game rooms
Bocce area
Dog park
On-site parking
& even more!
Likewise, Alia plans to feature gorgeous landscaping consisting of various indigenous trees, such as coconut palms, native Loulu palms, Koai'a trees, Hala trees, and Kukui nut trees. Also, located near the entrance of the building is a planned over 14,100 square-foot "archaeological preserve" to be filled with various stones, trees, and plants.
Features of the Residences
With regards to the residences themselves, Alia is planning to feature 1- and 2-bedroom units. There is very limited information about the residences at this time.