Cover Photo: Ward Village
Ke Kilohana, Ward Village
Page Directory: Neighborhood | Amenities | Features of the Residences
Standing 43 stories tall at 988 Halekauwila Street is Ke Kilohana, the fourth addition to the Ward Village master-planned neighborhood. This condominium, completed in 2019, brought 424 1- to 3-bedroom homes to the area with a focus on more affordable pricing than its predecessors. Due to its location and the current lack of development between Ke Kilohana and the Pacific Ocean, residents of Ke Kilohana have gorgeous unimpeded views of the Pacific Ocean and Ala Moana Beach Park in the distance, as well as views of the Ko'olau Mountains in the opposite direction (though these views may be interrupted partially by future development in the neighborhood). Regardless, Ke Kilohana's many amenities and large Long's Drugs/CVS location on its ground level make this condominium a convenient and desirable location for Kaka'ako residents.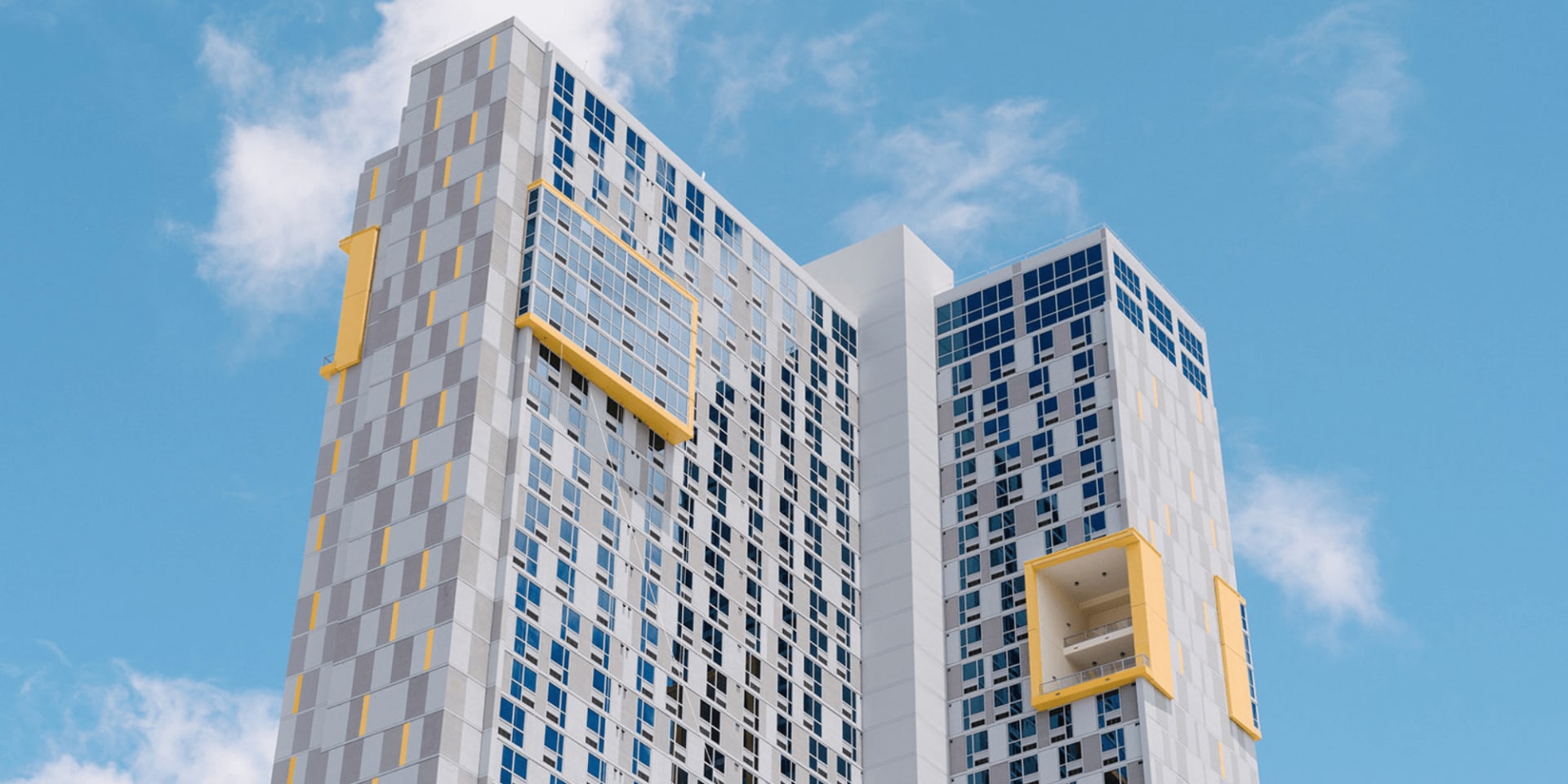 Photo: Ward Village
The Neighborhood
As previously mentioned, Ke Kilohana sits atop a 23,000-square-foot Long's Drugs store, which gives residents rapid access to many daily necessities as well as a pharmacy. Not to mention, this area of Kaka'ako is surrounded by many other stores and businesses, such as Ashley Furniture Store, American Savings Bank, and the large Ohana Hale Marketplace directly across the street. For a bunch of incredible local goods such as food, coffee, jewelry, and much more, the Ohana Hale Marketplace is a great spot to spend time and support local businesses.
Though Ke Kilohana may feel a bit separated from the rest of Ward Village, just walking across the street will bring you to Victoria Ward Park, Consolidated Theatres Ward, and the largest Whole Foods Market in the entire state just a bit further.
Ala Moana Beach Park is less than a 10-minute walk from Ke Kilohana as well, which is a great spot to spend time outdoors exercising, having picnics or get-togethers with family and friends, walking pets, or just enjoying the Hawaiian climate. If you walk just a bit further, you'll hit the Ala Moana Center, which is the largest open-air shopping center in the world. Here you will find hundreds of shops from designer boutiques to chain stores, restaurants, and even year-round live performances. For those who prefer to drive, this mall is only a 5-minutes away.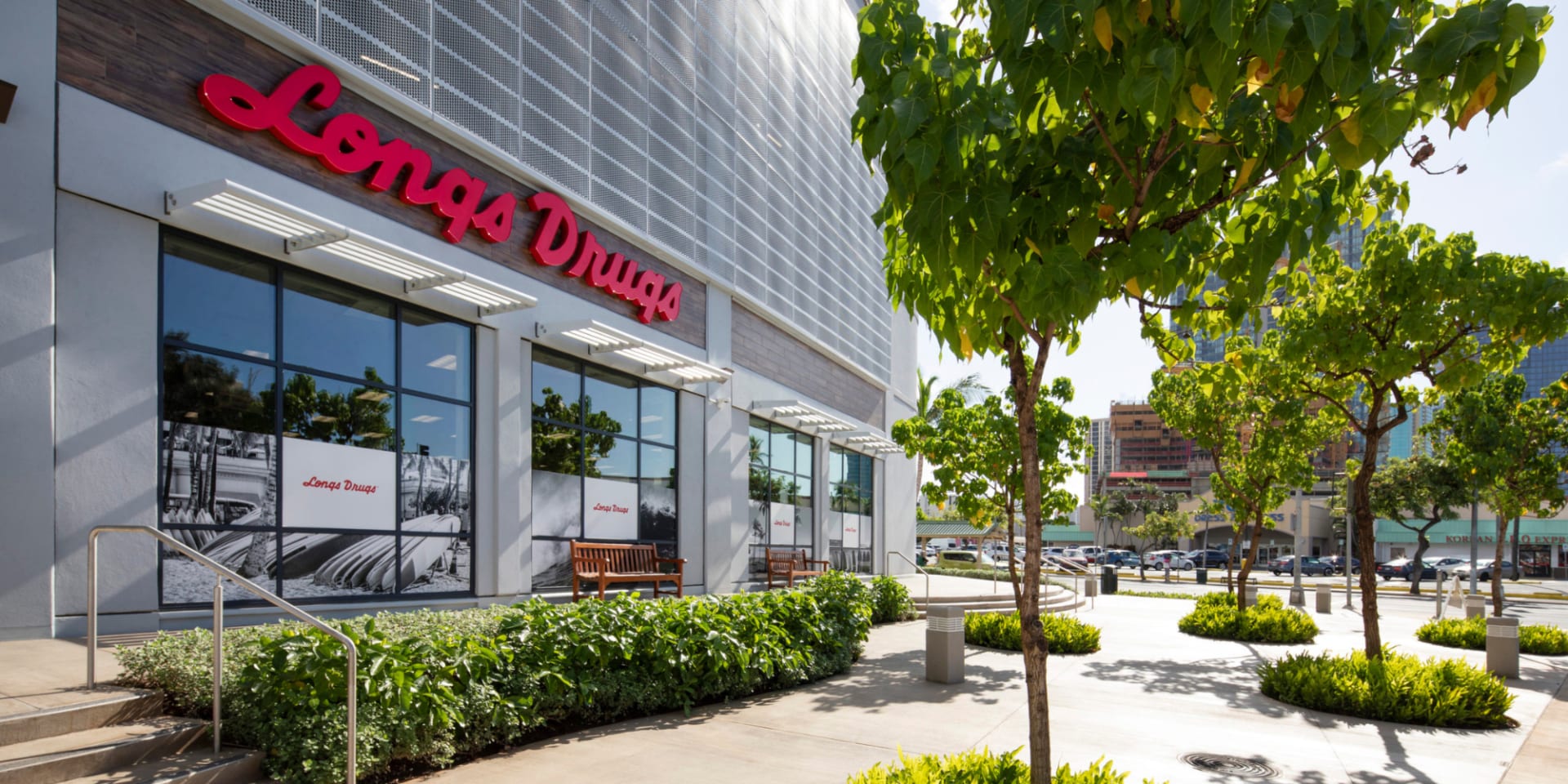 Photo: Ward Village
The Amenities
In addition to incredible neighborhood amenities, Ke Kilohana residents also have access to a plethora of incredible on-site amenities, including:
A movie theater
A music studio
A fitness center
Bike and surfboard storage
A dog park
A flex-work space
Indoor and outdoor children's play areas
A sky deck with BBQ grills
Indoor and outdoor lounges
& much more!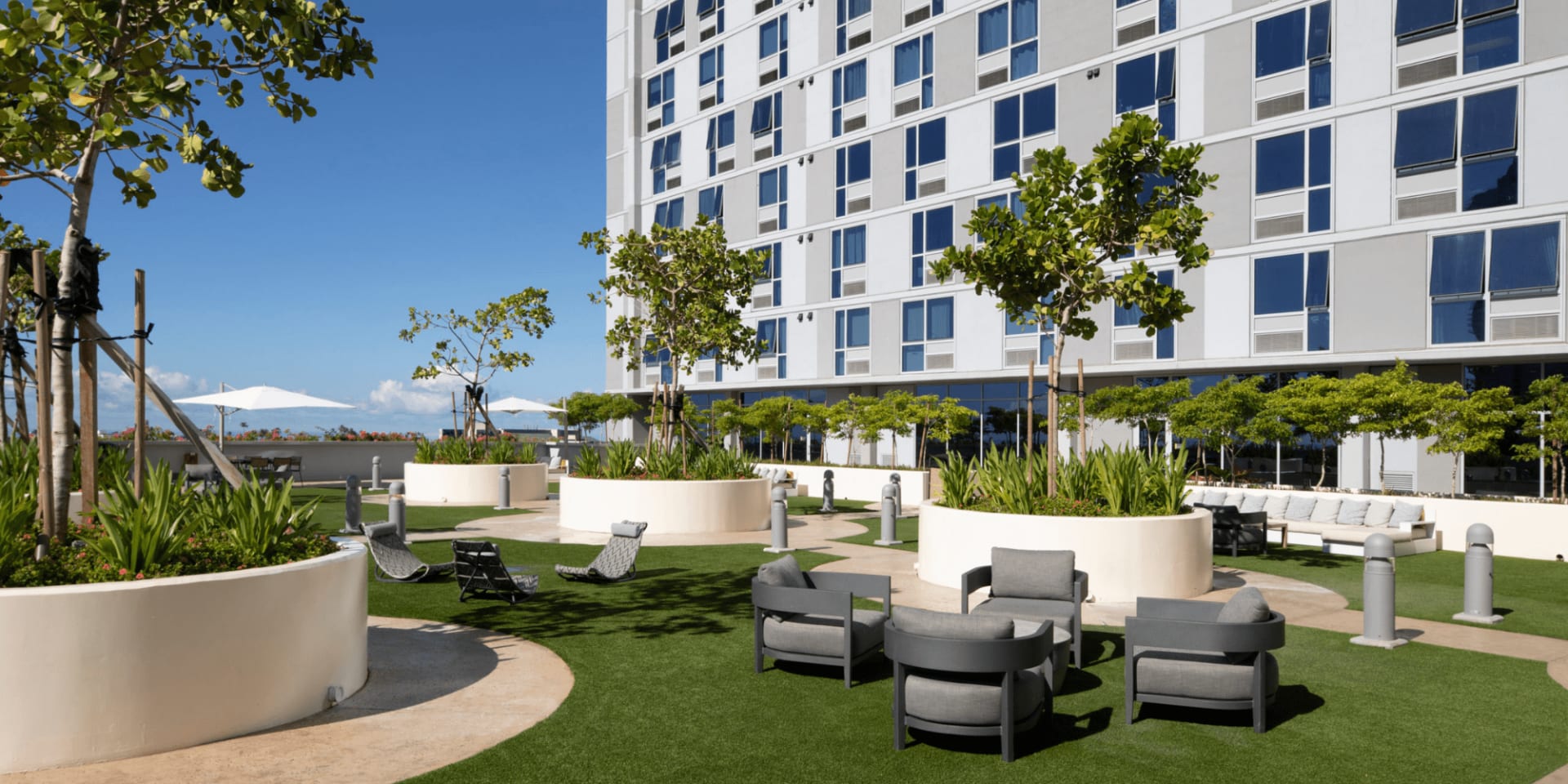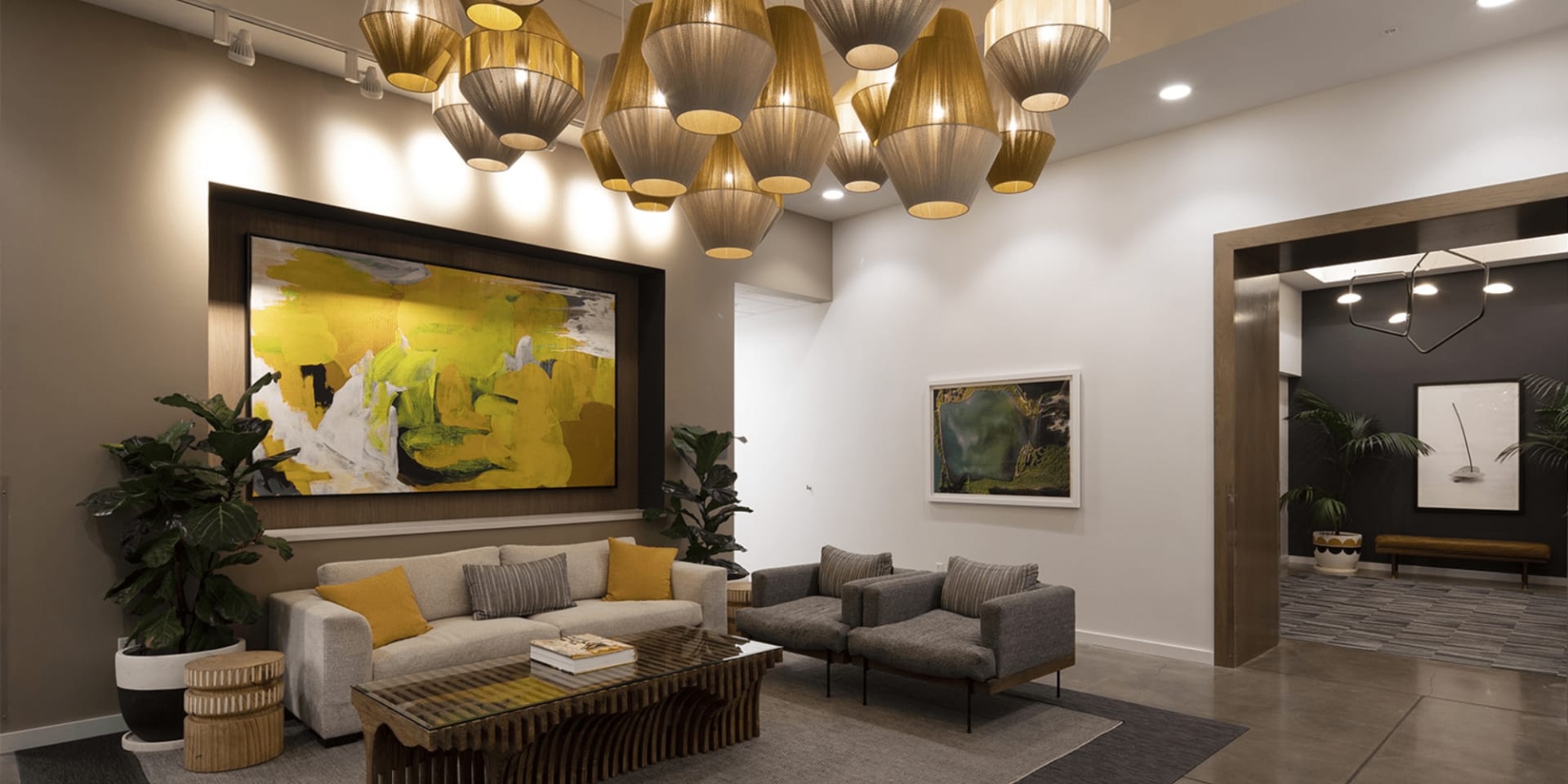 Photos: Ward Village
Features of the Residences
As for the residences, sizes begin at 482 square feet for the 1-bedroom units and go up to 1,173 square feet for the 3-bedroom units. The penthouse units, on the other hand, range from 1,550 to 2,070 square feet of interior space. There is ample on-site private parking within Ke Kilohana's parking structure as well, which provides 589 parking stalls exclusively for Ke Kilohana residents and guests.
Other luxurious finishes included within the residences are:
Carpeting in the living room and bedroom
Air conditioning
Modern two-toned cabinetry
Granite countertops
Stainless steel appliances
Chrome-finished plumbing fixtures
Individual electric meters
An in-unit washer and dryer
Energy-efficient LED lighting
Double-glazed glass windows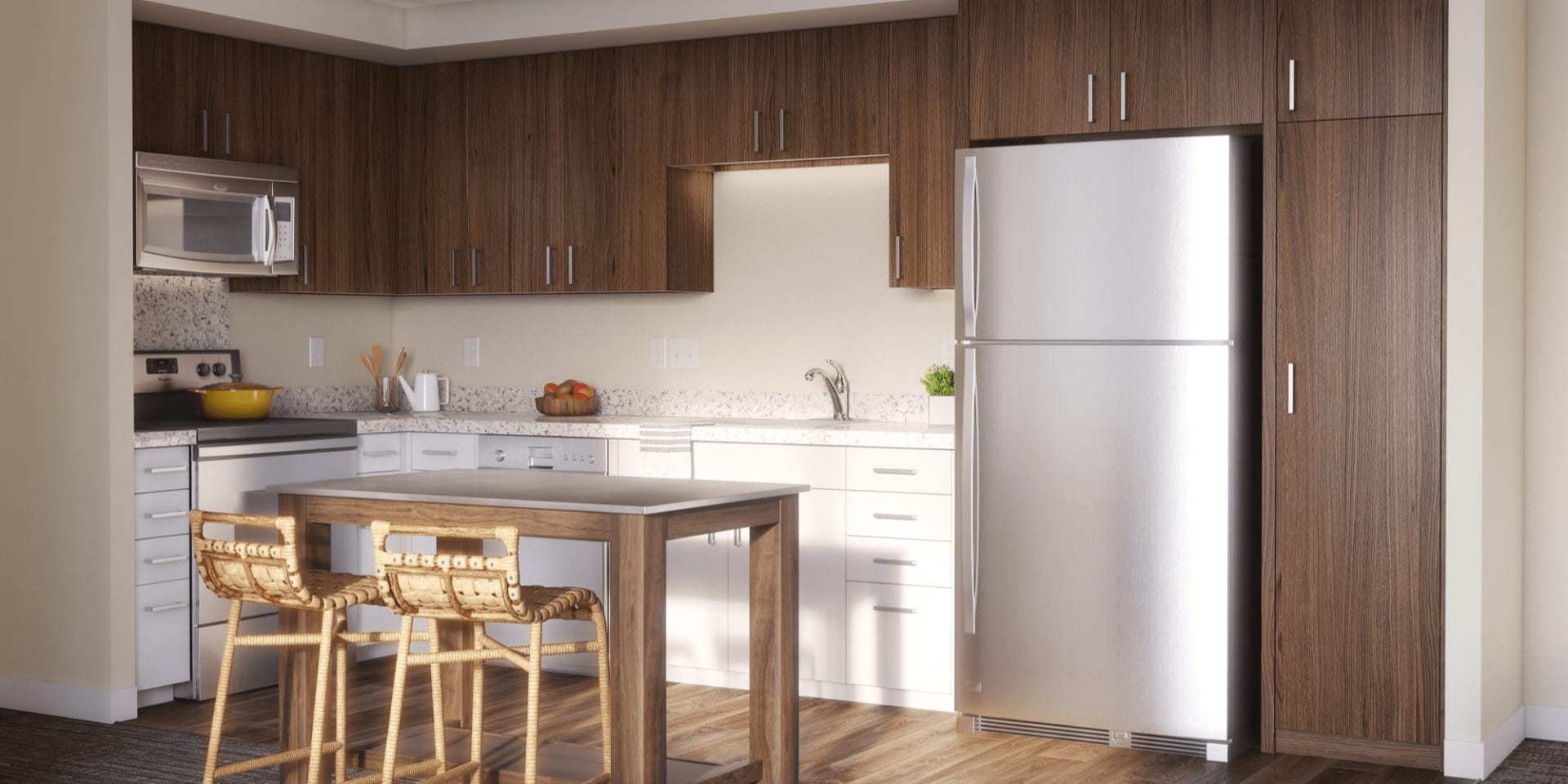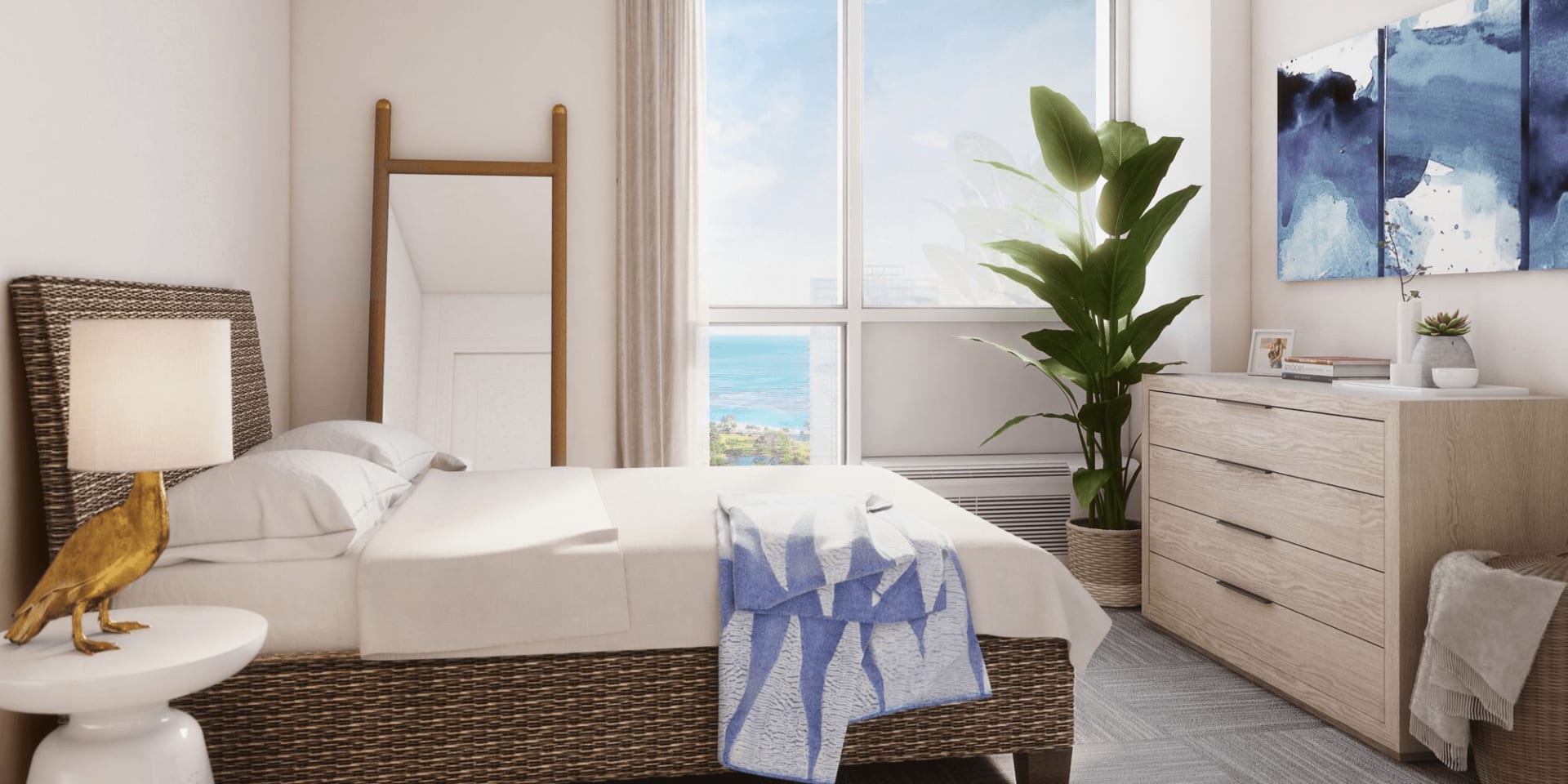 Photos: Ward Village