Cover Photo: Crescent Heights

Ko'olani, Kaka'ako
Page Directory: Neighborhood | Amenities | Features of the Residences
Older than other condos in the Kaka'ako/Honolulu area, Ko'olani is a luxury condominium sitting near the intersection of Waimanu Street and Queen Street. This 48-story tower was completed in 2007 by developer Crescent Heights, with architecture led by JH2 Architects. Ko'olani's large tower houses 370 units, many great amenities, and both open and luxurious finishes throughout the entire property. Though not as contemporary as its neighborhood counterparts, Ko'olani still features gorgeous architecture with richly-colored wood, marble flooring, and large windows. Not to mention, its excellent location makes it a popular choice of residence for those who enjoy spending time in the downtown Honolulu, Kaka'ako, and Ala Moana areas.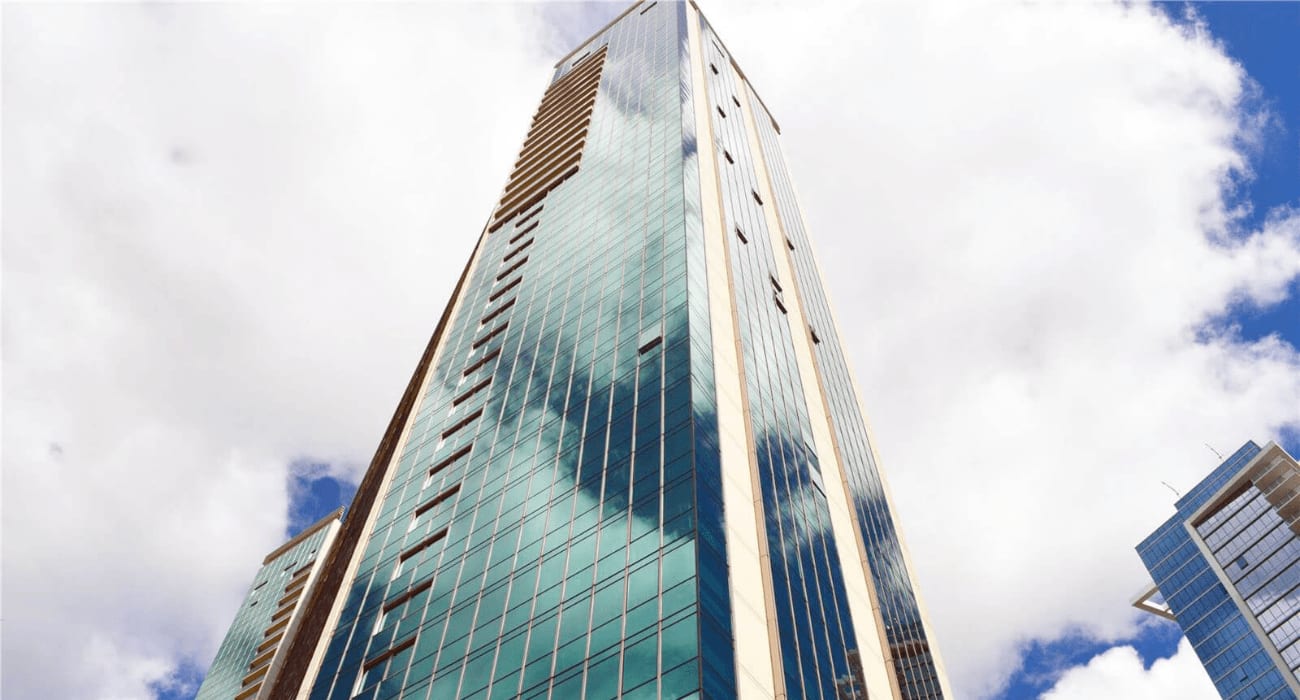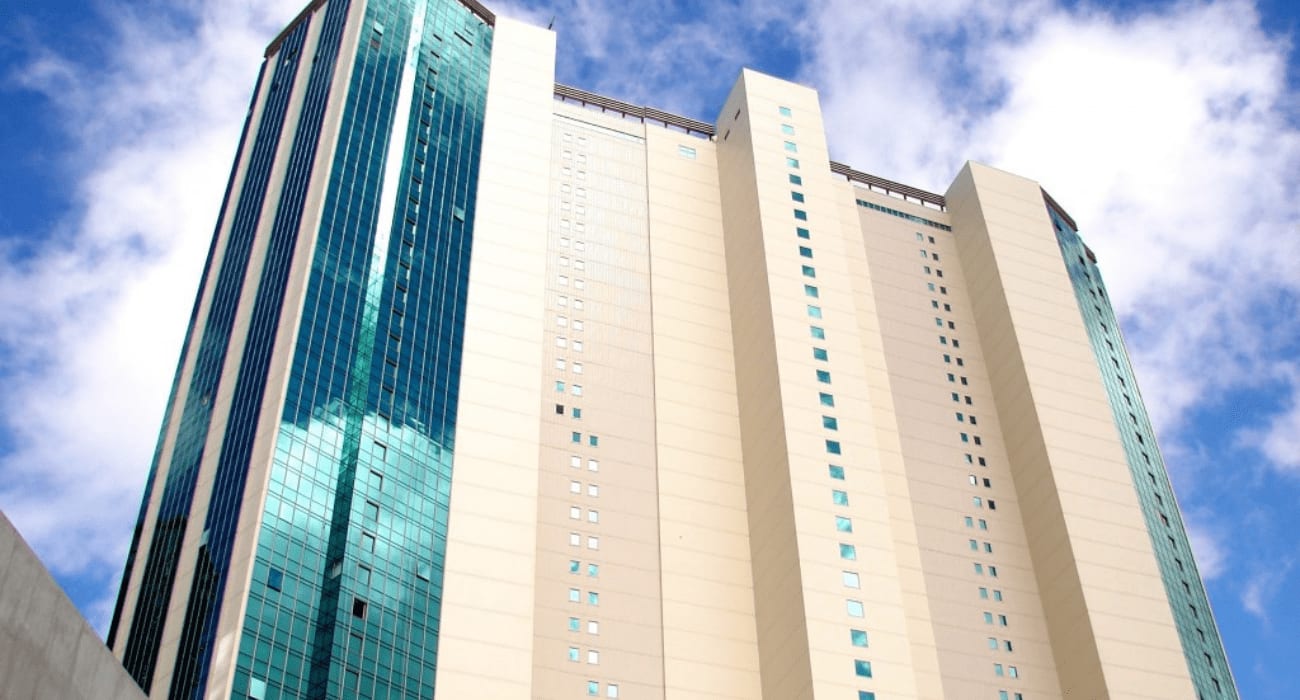 Photos: JH2 Architects / Hawaiian Dredging Construction Company
The Neighborhood
Ko'olani is located directly across the street from Ward Village, with the South Shore Market across Queen Street from the tower and housing various local boutiques, international chains, popular restaurants and cafés, and more. A bit further down the street are the Ward Village shopping mall and the Ward Centre, which are located a few hundred feet down Auahi Street from Ko'olani.
One block over from these shopping centers brings you to the Ward Entertainment Center, where the immensely popular Consolidated Theatres Ward location sits, as well as Bucca di Beppo and Dave & Busters. Across Halekauwila Street from the entertainment center is the largest Whole Foods Market in the State of Hawai'i, which is located directly underneath Ward Village's Ae'o condominium. As a result, grocery shopping is incredibly convenient and simple for residents of Ko'olani, who can walk to Whole Foods in just 5 minutes.
One of the most impressive parts of Ko'olani's location, though, is its proximity to Ala Moana Beach Park and the Ala Moana Center. Ala Moana Beach Park is just down Queen Street from Ko'olani, just a 6-minute walk from the Ala Moana tennis courts. For residents who enjoy exercising outside, playing with pets in the park, holding small get-togethers and picnics with friends and family, or just enjoying the Hawaiian sun, this is the ideal location. As for the Ala Moana Center, Ko'olani residents need only travel 6 minutes on foot in order to reach the largest open-air shopping center in the world. Here, Ko'olani residents are able to visit the hundreds of boutiques, stores, restaurants, and more located within this large shopping mall.
The Amenities
Ko'olani residents can also expect great on-site amenities, including:
Fitness centers
Steam room
Outdoor spa
Tennis courts
Putting green
BBQ area
Dog park
Pool
Billiards room
20-person movie theater
There is also a small park located right next to Ko'olani, which is popular with families with young children.
Features of the Residences
Ko'olani features 2-bedroom and 3-bedroom unit configurations, plus grand penthouse suites. The residences feature floor-to-ceiling windows for ample amounts of natural light, as well as European-inspired cabinets, Viking appliances, luxurious finishes, and views of the ocean.
The square footage measurements for the regular (non-penthouse) units are as follows:
01: 3-bedroom, 1,374 square feet
02: 3-bedroom, 1,561 square feet
03: 2-bedroom, 1,162 square feet
04: 2-bedroom, 1,157 square feet
05: 2-bedroom, 1,157 square feet
06: 2-bedroom, 1,157 square feet
07: 2-bedroom, 1,157 square feet
08: 2-bedroom, 1,518 square feet
09: 3-bedroom, 1,392 square feet