Cover Photo: Ward Village
Waiea, Ward Village
Page Directory: Neighborhood | Amenities | Features of the Residences
At 36 stories tall, Waiea is a luxury residential tower and part of the Ward Village master-planned community. The building's contemporary design was completed by architects James K.M. Cheng and WCIT Architecture, with interior design by Tony Ingrao. Completed in 2016, Waiea brought 171 1-3BR units (with some penthouse units having more bedrooms) to the Kaka'ako area, while also featuring LEED certification, energy-efficient LED lighting, and gorgeous landscaping. Alongside its sibling Anaha condominium, it was the second project completed by the Howard Hughes Corporation for the Ward Village neighborhood.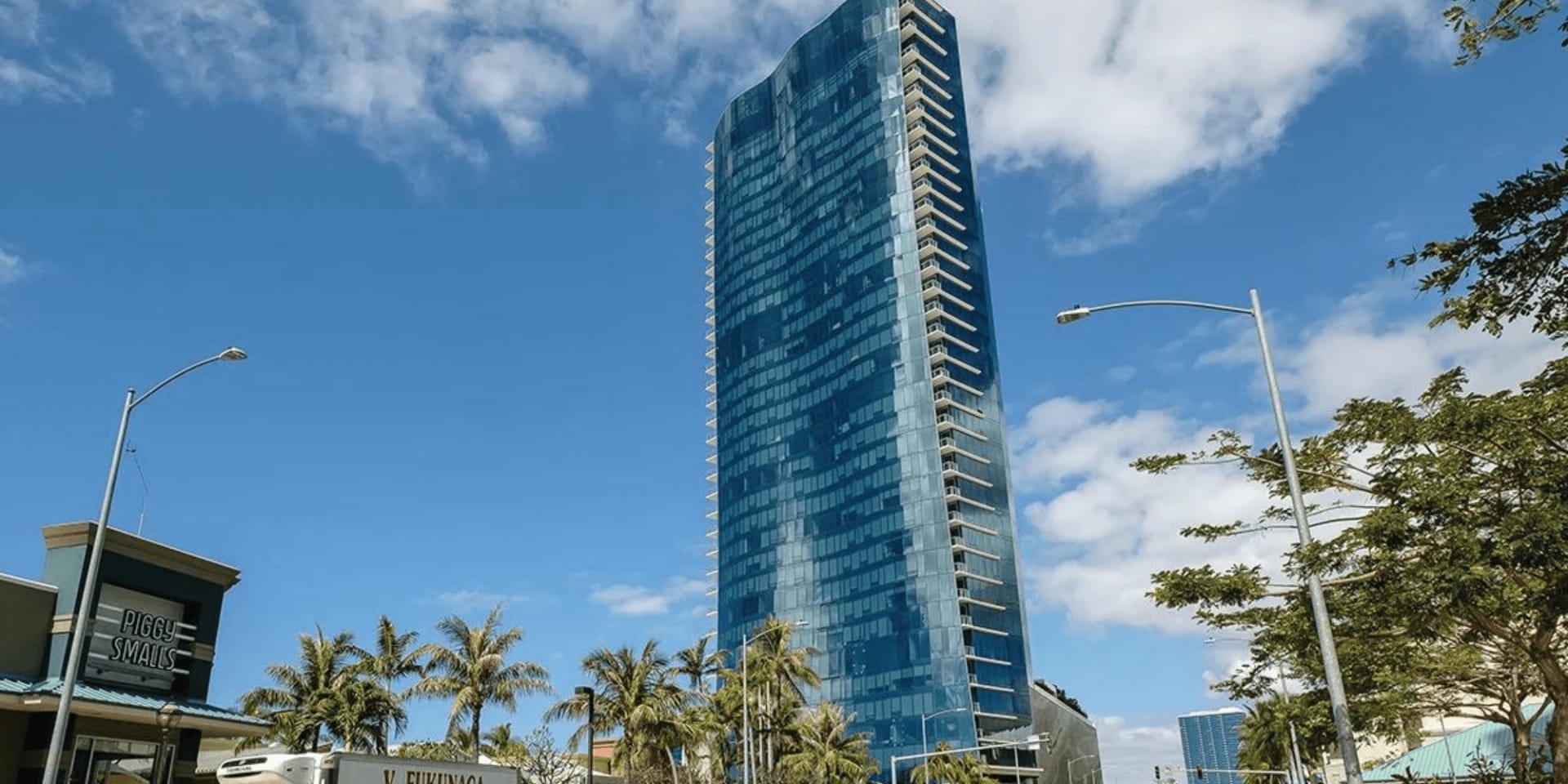 Photo: Honolulu Magazine
The Neighborhood
Waiea is located in an excellent spot in Honolulu, on the first parcel of land fronting the Kewalo Harbor and Ala Moana Beach Park. As a result, residents of Waiea have rapid and direct access to these locations, which means that residents are able to easily spend time outdoors walking pets, exercising, hosting get-togethers with friends and family, or just enjoying the Hawaiian sun.
Not to mention, Waiea is located within Ward Village, which hosts a variety of great in-neighborhood amenities like the Ward Village Shopping Mall, the South Shore Market, Consolidated Theatres Ward, and the largest Whole Foods Market in the State of Hawai'i. This makes life in this area incredibly convenient and allows residents to easily acquire grocery needs by foot, given that the Whole Foods Market is a 2-minute walk from outside Waiea's doorstep.
Perhaps most impressive, though, is Waiea's proximity to the Ala Moana Center, which is the largest open-air shopping center in the world. This center is filled with hundreds of stores, from design boutiques to chain stores, small shops, restaurants, and even year-round live performances. All of this is just a 10-minute walk from Waiea, or a 3-minute drive if you prefer to travel by car.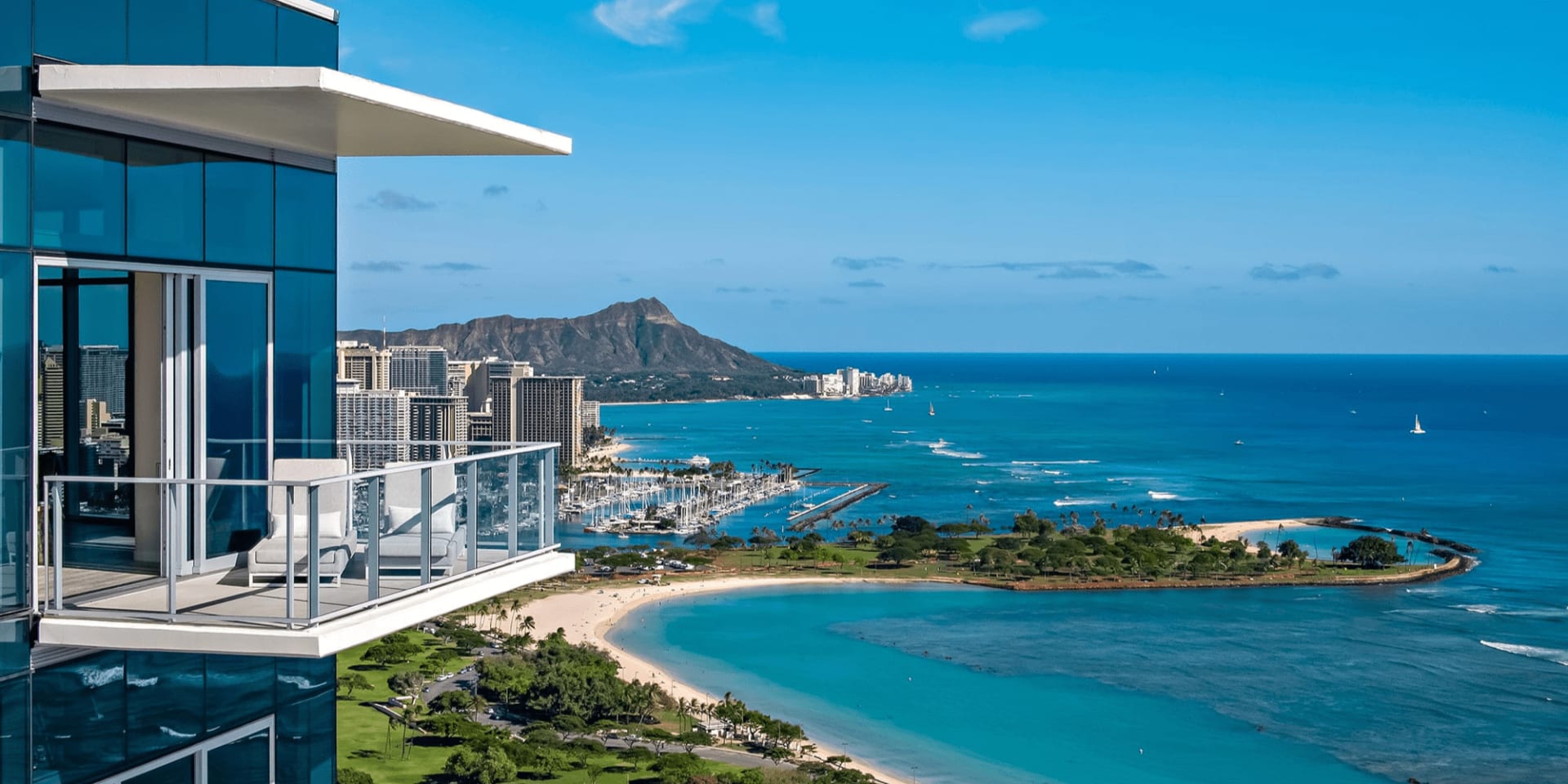 Photo: Ward Village
The Amenities
In addition to its great location, Waiea features a variety of incredible amenities, including:
An infinity pool
A golf simulator
Concierge services
A dog park
Catered dining rooms
BBQ areas
A bar and lounge
Valet parking
A library
A golf simulator
A fitness center with a yoga room
& much more!
Features of the Residences
The residences at Waiea feature gorgeous contemporary finishes like tall ceilings, mixes of hardwood and stone flooring, a rain shower and onyx walls in the primary bathroom, high-end German kitchens with Miele appliances, and motorized window shades.
Waiea also offers residences within the main tower, as well as penthouse units and villas. The main tower units feature 9'6" ceilings, while the penthouse units feature 10'6" ceilings (and some of the villas even feature extra tall 21' ceilings).
Other features of Waiea's residences include:
1000-3000 square feet of interior space in the 1-3BR units
2 parking stalls per unit, except for the 1-bedroom units which come with 1
Breathtaking varying views of the Pacific Ocean, the Ko'olau Mountains, and the surrounding cityscape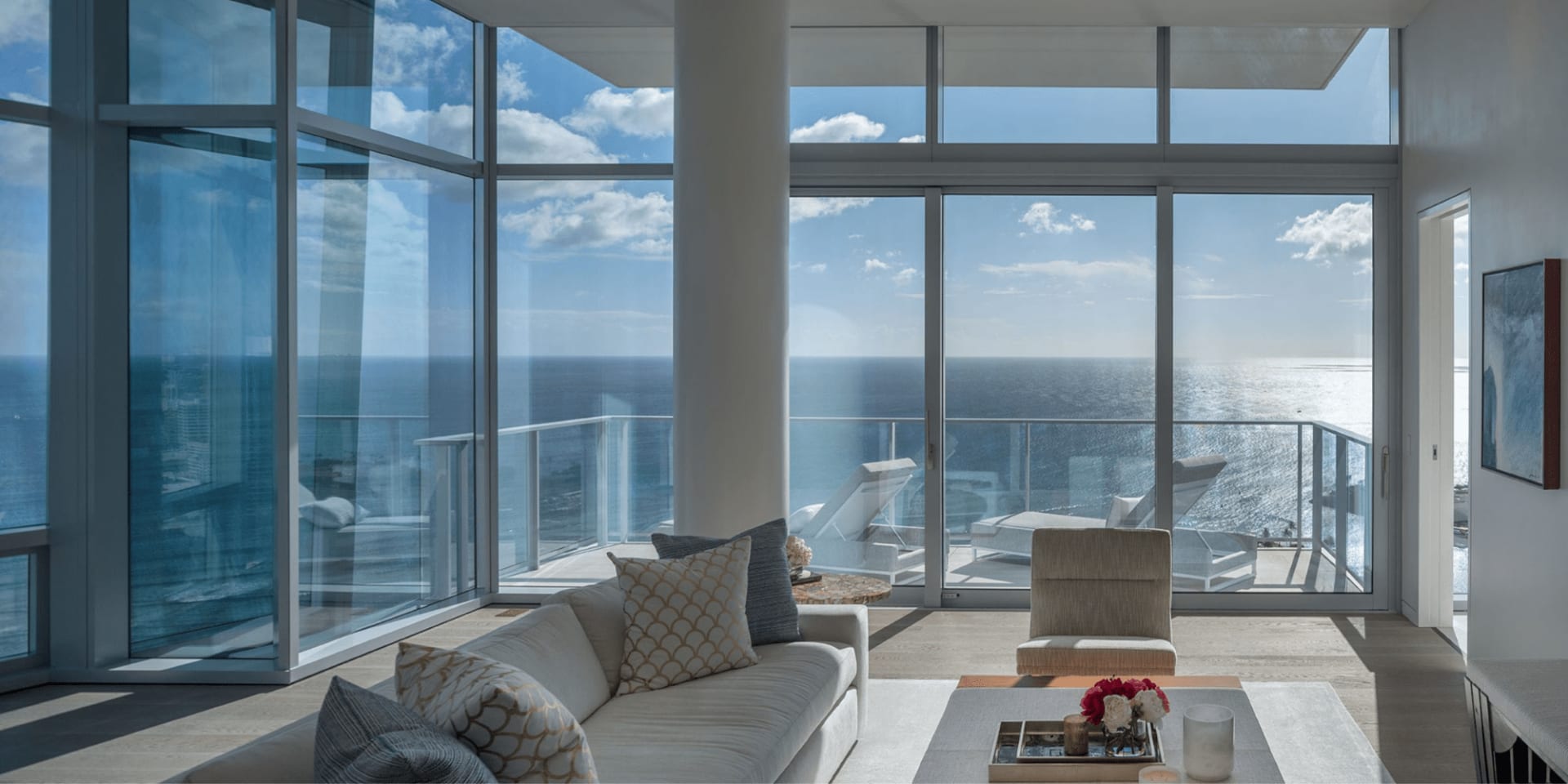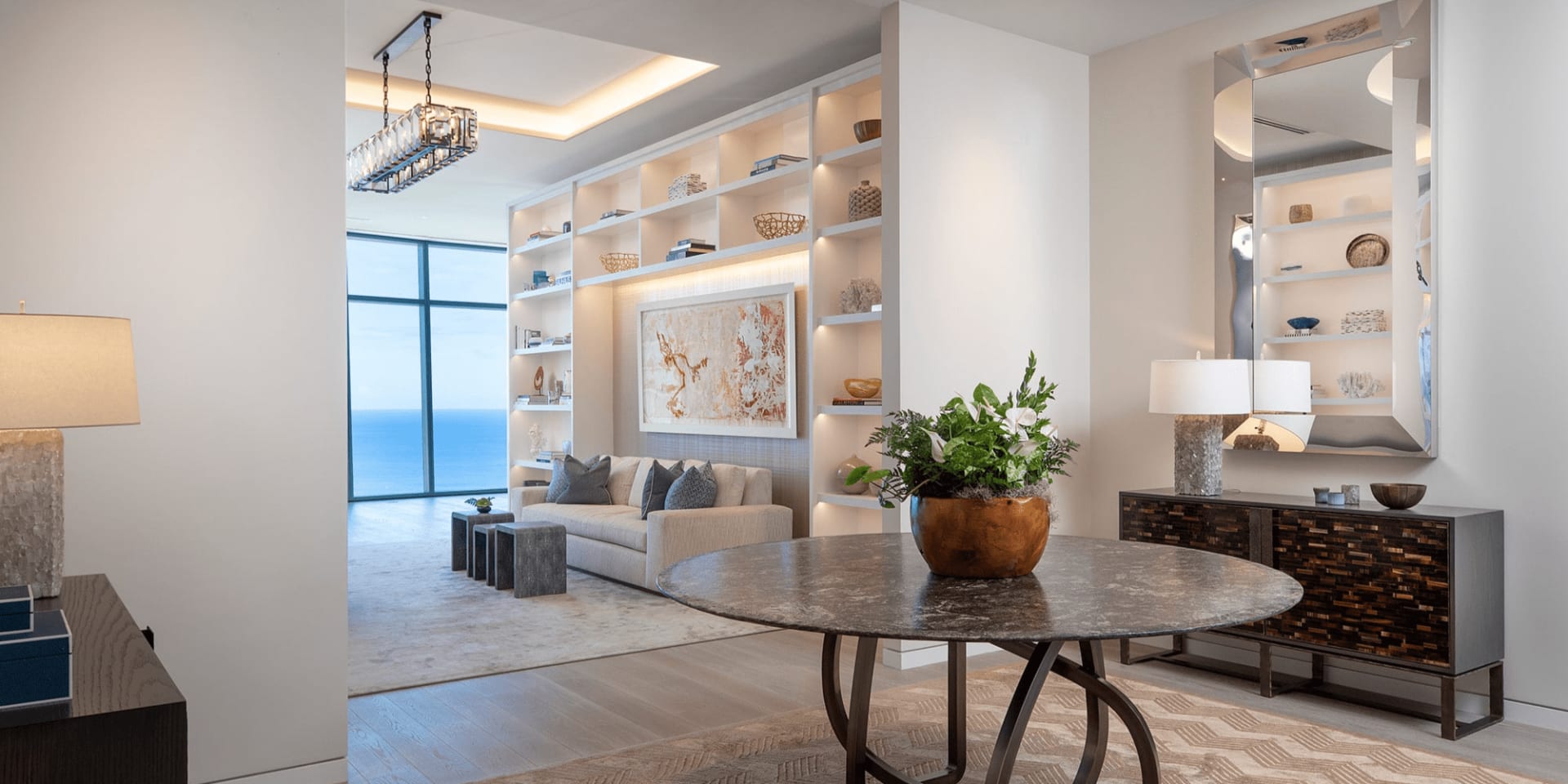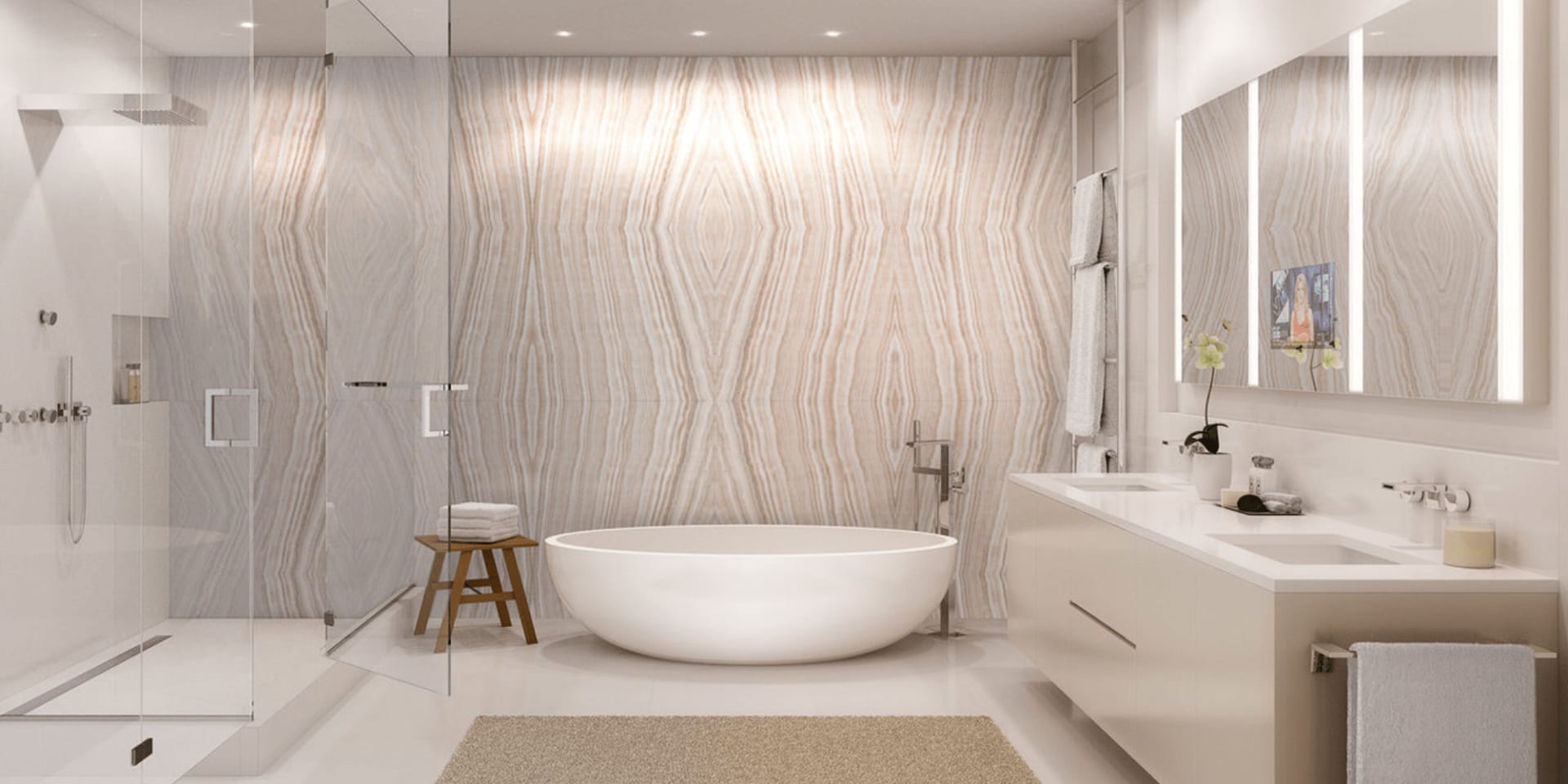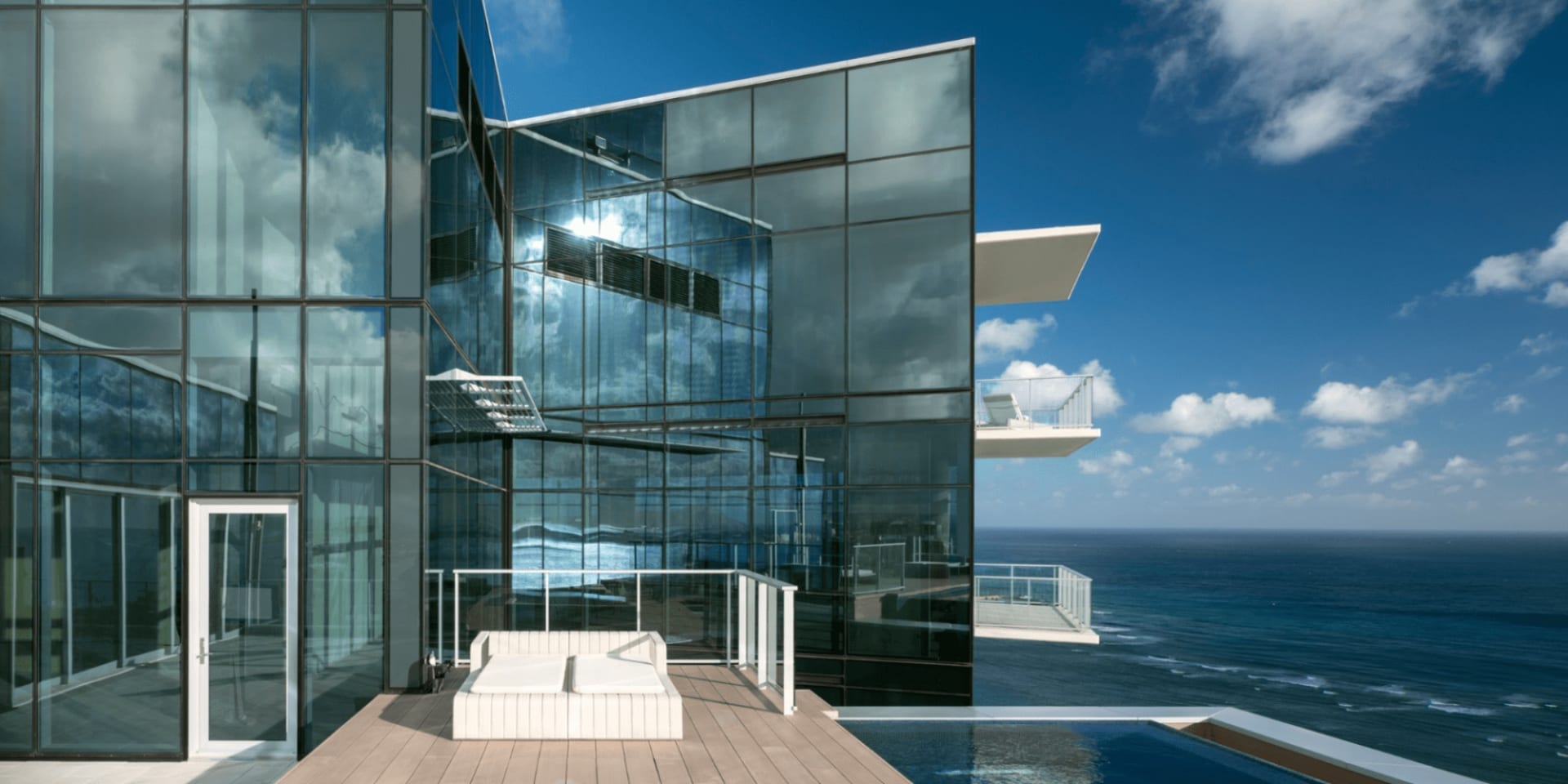 Photos: Ward Village