Cover Photo: Outdoor Project
Kailua, as one of the most popular beach towns on the island of O'ahu, not only offers beautiful oceanfront homes and Instagram-able cafés but a great number of unique and scenic pastime activities. With breathtaking views of the verdant Ko'olau Mountains and the gleaming Kailua Bay, Kailua's natural scenery creates a dazzling background for all of Kailua's activities. From challenging hikes to water sports and supporting local businesses, this cute waterfront town makes enjoying contemporary island life incredibly simple.
Pillbox Hike (Ka'iwa Ridge)
265 Ka'elepulu Dr, Kailua, HI 96734
Starting off this list is one of the most popular hikes on the island's windward side, that being the Pillbox Hike. This hike has received mixed reviews in terms of difficulty, with some saying this is one of the easier hikes in the area while others consider this a hike not suited for beginners. The steep climbs and plentiful rocks and roots make this hike a bit more difficult than more consistent and flat hikes, but the resulting scenery is well worth the trouble. The peak provides gorgeous views of the twin islands Moku Nui and Moku Iki (known together as the Mokulua Islands), the former of which also hosts the Mokulua Islets Seabird Sanctuary. This is also a popular hike during sunrise hours, with many hikers gathering at the peak to watch the picturesque reds, oranges, and yellows rise over the horizon.
Just remember to bring supportive shoes and plenty of sunscreen (since this hike takes place completely in the open), and you will find that this is an incredibly rewarding experience!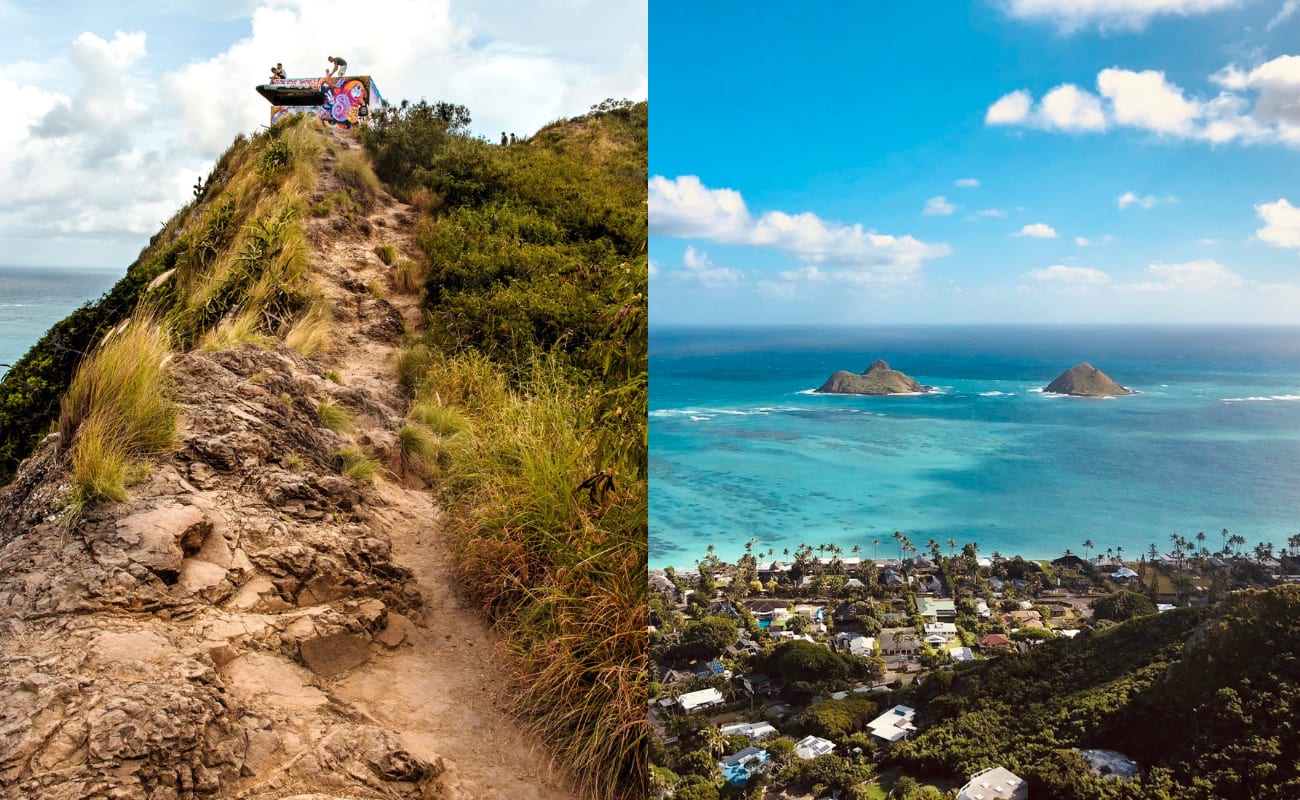 Photos: hellojetlag on Pinterest / AllTrails
Mid-Pacific Country Club
266 Kaelepulu Dr, Kailua, HI 96734
This private country club is located in the Lanikai neighborhood of Kailua, with amazing views of the Ko'olau Mountains, the Pacific Ocean, and the Mokulua Islands. Originally organized by a group of 64 successful Honolulu businessmen in 1926, the golf course today features 18 holes, measures over 6,461 yards from the middle tees and 6,784 yards from the back tees, and is all spread over 163 acres of land.
The Mid-Pacific Country Club also features a restaurant loved by members of the club, which serves items like fish tacos, corned beef sandwiches, shrimp Bahn mi bao sandwiches, and coconut shrimp. Though this country club is private and only offers membership via invitation, if you have the opportunity to gain membership here, it will be a special and luxurious golfing experience.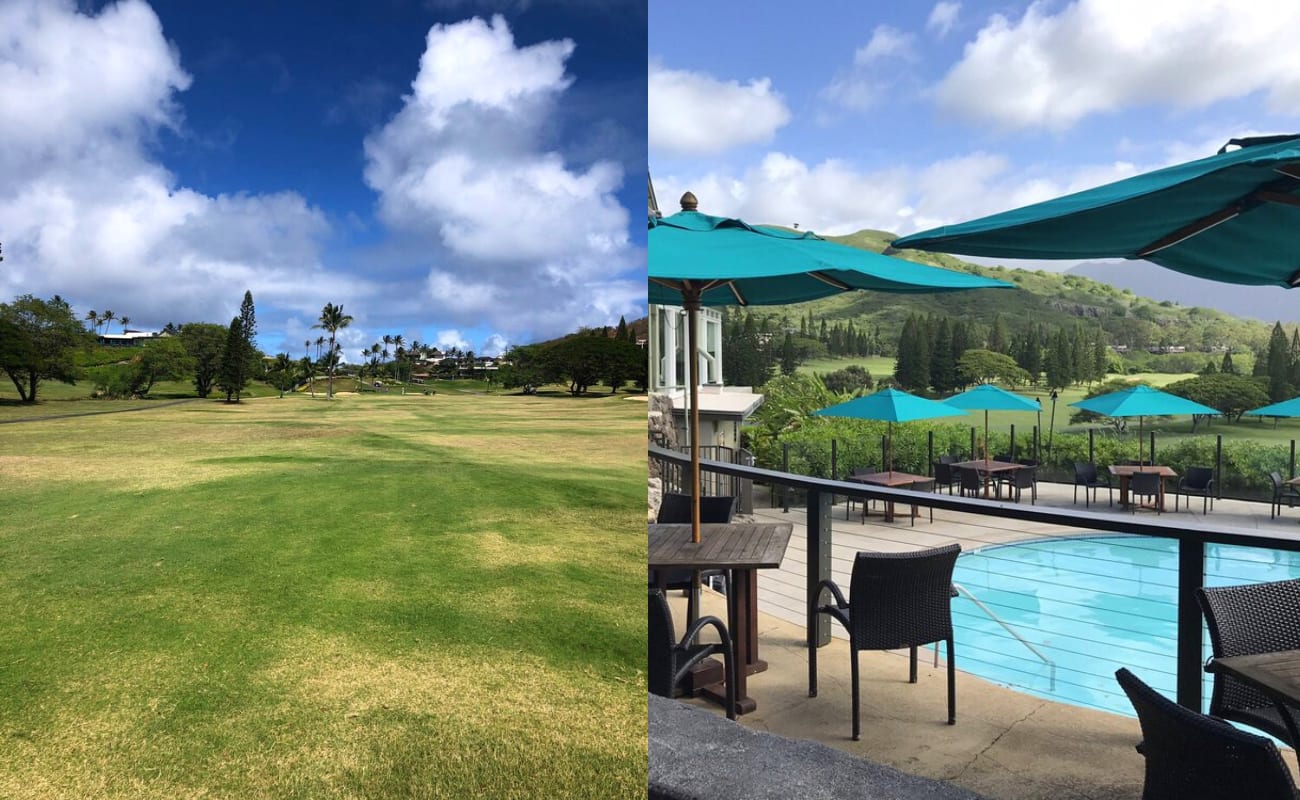 Photos: Nui F. on Yelp / Julie N. on Yelp
Olomana Three Peaks Trail
770 Auloa Rd, Kailua, Oahu, HI 96734
Another incredibly popular and famously difficult hike in the Kailua area is the Olamana Three Peaks Trail, which is known to only increase in difficulty the further you climb. In fact, many experienced hikers regard this as one of the most challenging hikes they have ever attempted, and as a result, it is not recommended for those who do not possess a sufficient amount of bodily strength (given there are sections where rope climbing is needed in order to progress) or pretty extensive experience with hiking and rock climbing. Near the end of the hike, there is a section of near-vertical dangerous rock climbing that allows people to reach the peak of the ridge (and thus provides some of the best views on the entire windward side of the island), but many people do not choose to attempt the last extremely risky endeavor of the first peak as there are no safety precautions.
Regardless, this hike is very popular among adrenaline-chasers and gives some of the most brilliant views of the surrounding lush green valley.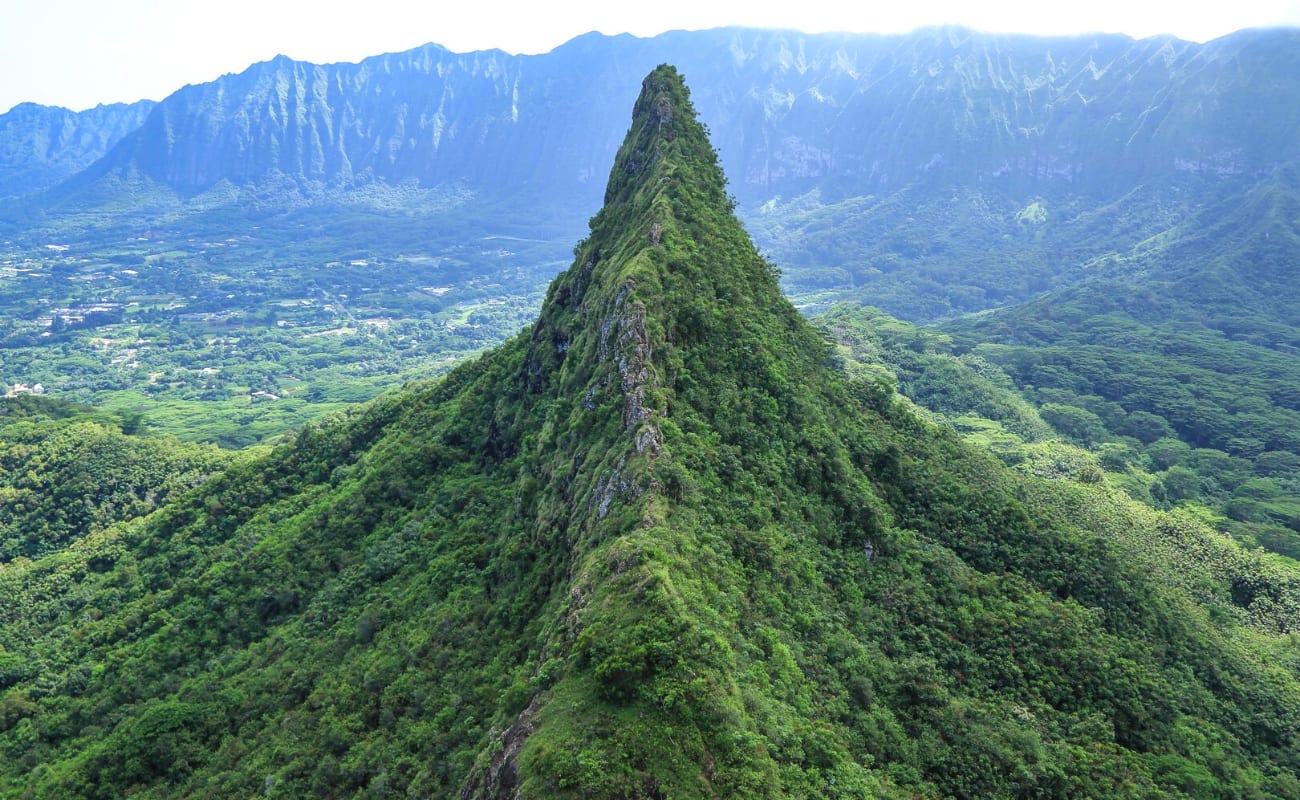 Photos: Outdoor Project
Kailua Farmers' Market
609 Kailua Rd, Kailua, HI 96734
Located at the Kailua Town Center, the Kailua Farmers' Market hosts 45 local vendors selling a variety of goods. Some of the vendors featured at this weekly farmers' market include Akaka Falls Farm, Aunty Nani's Cookies, Grandma G's Ono Grindz, Lanikai Mochi, Meli, Veggi Dogs, and many more. The full list of vendors featured at the Kailua Farmers' Market can be found on their website here.
The Kailua Farmers' Market is open on Thursdays from 4 PM to 7 PM, and there is ample free parking available to visitors. If you have a chance to visit, come and support some local businesses!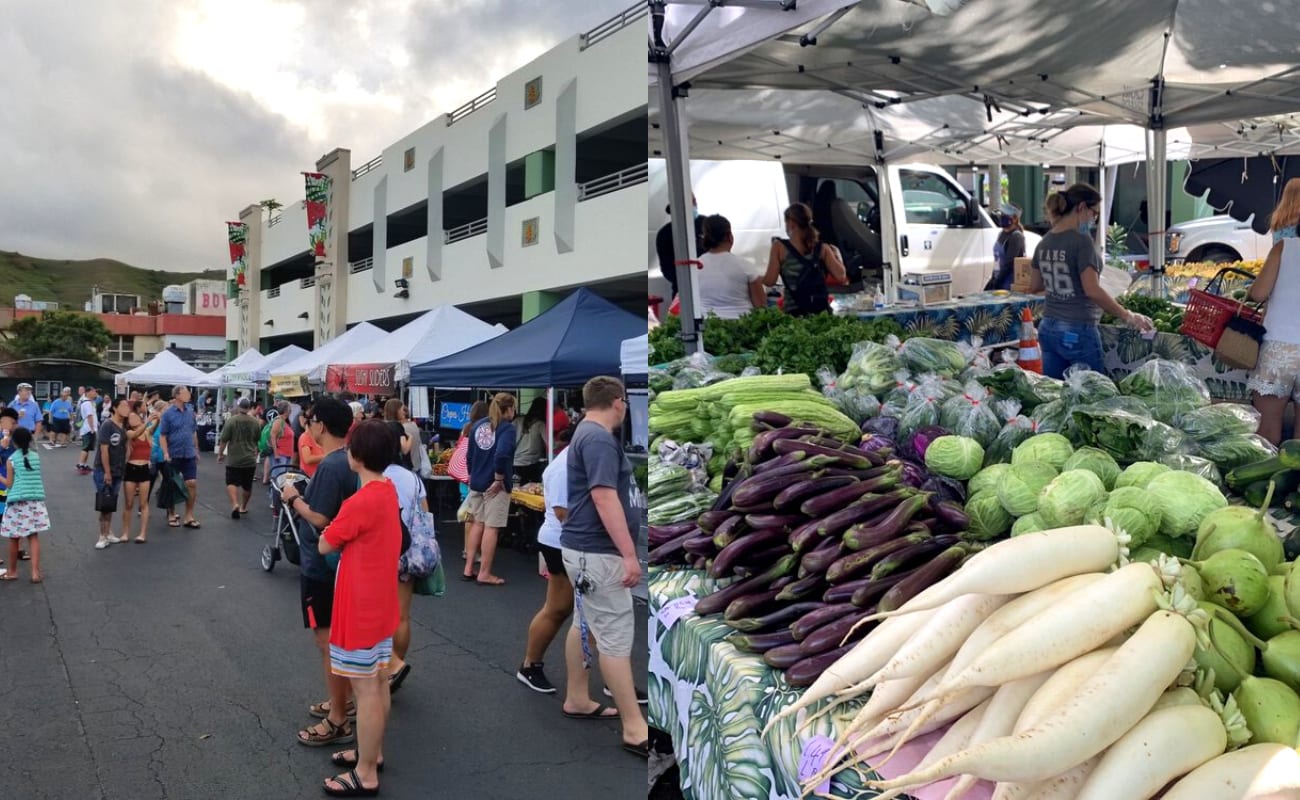 Photos: Hamilton G. on Yelp / Cindy L. on Yelp
Kailua Beach Park
526 Kawailoa Rd, Kailua, HI 96734
For a more casual and relaxing Hawaiian outdoor experience, Kailua Beach Park is an excellent pick. This park is one of the largest and nicest on the windward side of the island, with amenities like picnic tables, BBQ areas, public showers and restrooms, and volleyball courts, on top of gorgeous white sands and beautiful blue waters. As a result, this large 2-mile-long beach is great for sunbathing, hosting small get-togethers and picnics with friends and family, and exercising outside.
Kailua Bay is also a popular location for water sports like canoeing, kayaking, bodysurfing, and boogie boarding. There are lifeguards stationed around the beach, which also makes this a great beach for swimming, even for children (given that the waters are generally much calmer than at other beaches around the island).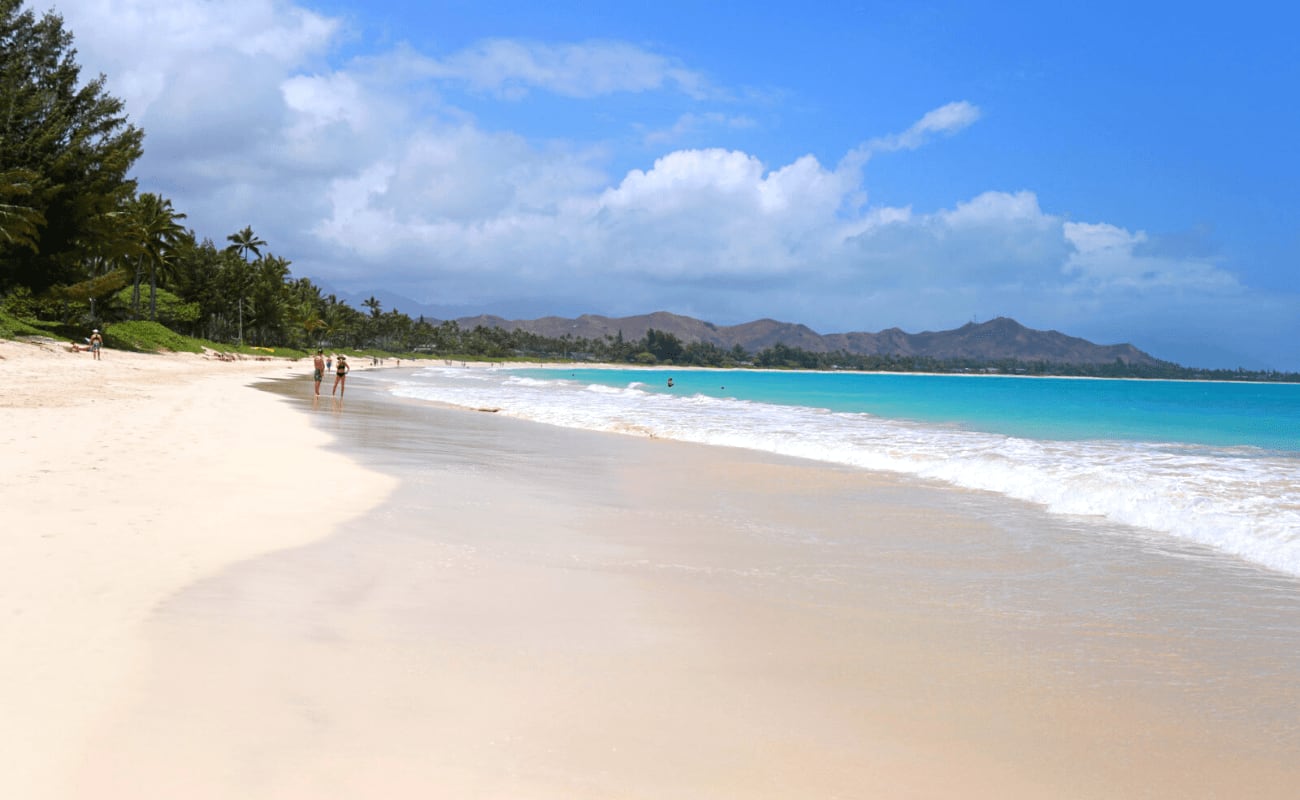 Photo: Mima Isono in Tiptoeing World
Kailua Town Center and Kailua Square Shopping Center
600 Kailua Rd, Kailua, HI 96734
The next entry on our list encapsulates two major establishments in the main part of Kailua Town, one of which is the entity hosting the previously mentioned Kailua Farmers' Market- the Kailua Town Center and Kailua Square Shopping Center, both of which have great restaurants, stores, and more.
The Kailua Town Center holds large marketplaces like Whole Foods Market, Longs Drugs, and Down to Earth Organic & Natural, as well as restaurants like Maui Brewing Co, California Pizza Kitchen, Miyoshi Ramen, Banan, Up Roll Café, and GOEN Dining + Bar.
The Kailua Square Shopping Center is located across the street from the Kailua Town Center and hosts a Times Supermarket store, alongside smaller stores like Lanikai Bath and Body, Bookends in Kailua, Island Snow Hawai'i, and Paradise Pawz. Restaurants within this shopping center such as Lanikai Juice, Paniolos Kailua, Morning Brew, Donut King, and Himalaya Kitchen are also popular spots.
This collection of stores and restaurants along Kailua Road makes this one of the most popular and busy locations in all of Kailua, with many people flocking to the area for dinners, grocery shopping, and walking around.
For more information on the best restaurants in the Kailua area (all of which have not been mentioned here), check out our blog post here!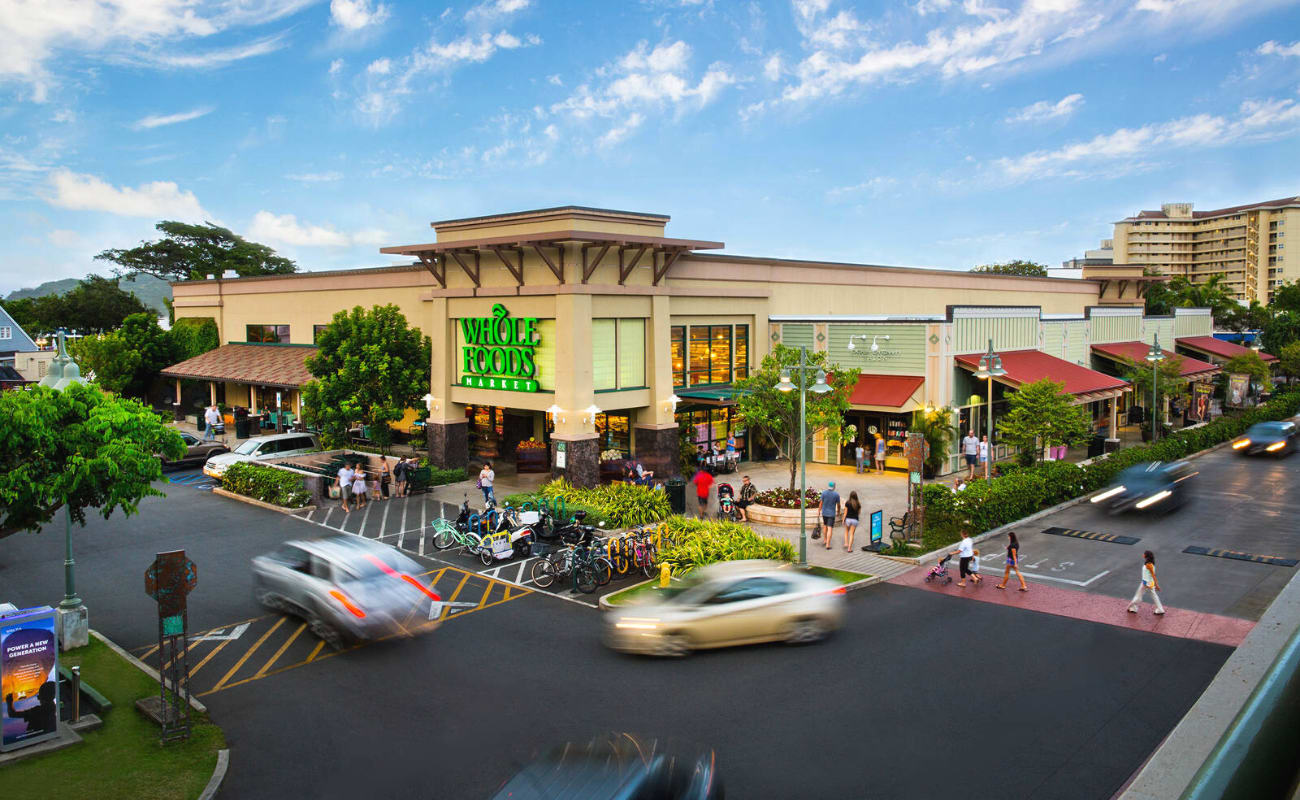 Photos: Alexander & Baldwin
Royal Hawaiian Golf Club
770 Auloa Rd, Kailua, HI 96734
The second golf club on this list is the Royal Hawaiian Golf Club, an establishment set back into the sprawling ridges of the Ko'olau Mountains. This location makes the Royal Hawaiian Golf Club a rare and marvelous experience, with lush foliage surrounding the par-72 18-hole golf course and 45,000-square-foot clubhouse. Their clubhouse also features various food and drink options, lockers and showers, as well as rooms for weddings and meetings.
As for the golf course itself, both visitors and regulars to the course believe this to be one of the most beautiful courses (if not the most beautiful course) on the island in terms of scenery. The course is set in a thick rainforest environment that is often compared to scenes from Jurassic Park, with lots of moist, hilly areas. As a result, though, this is also considered one of the most challenging courses on the island. Most golfers lose lots of balls due to the many hills and slopes throughout the course, so plan to bring plenty of balls in case you lose some to the jungle.
Non-citizen visitors can book tee times online here, and kama'aina tee time reservations can be found here.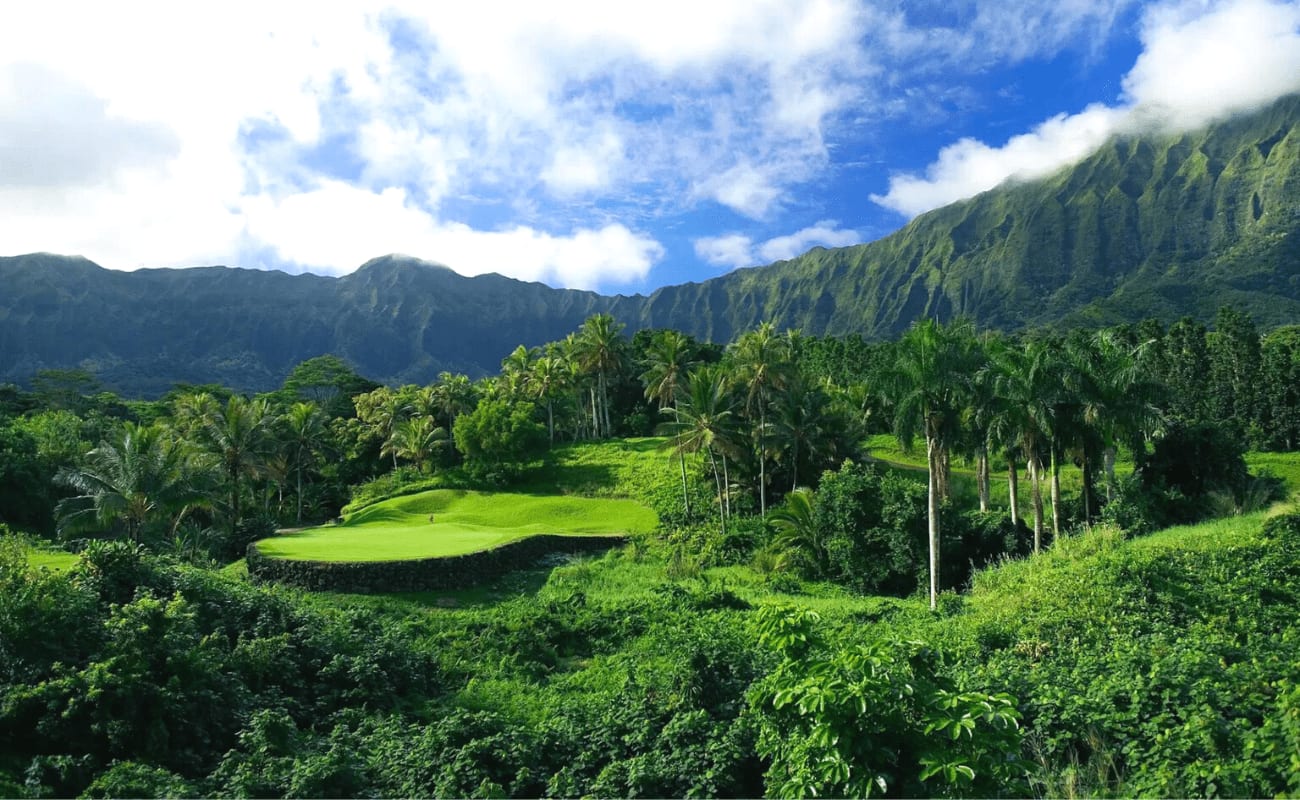 Photo: Voyages.golf
Kawainui Marsh Bike Trail
704 Kaha St, Kailua, HI 96734
The Kawainui Marsh Bike Trail is set alongside the Kawainui Marsh Wildlife Sanctuary (an 830-acre plot of land and the largest remaining wetland in the state of Hawai'i), separated by the Maunawili Stream. This trail stretches for almost 3 miles and features a cement path and a rocky/grassy path, perfect both for those who want a calm spot to bike and those who want to run, walk with dogs or children, etc. This path provides gorgeous views of the neighboring wildlife sanctuary as well as the Ko'olau Mountains in the distance, which makes this a popular and serene place for exercising.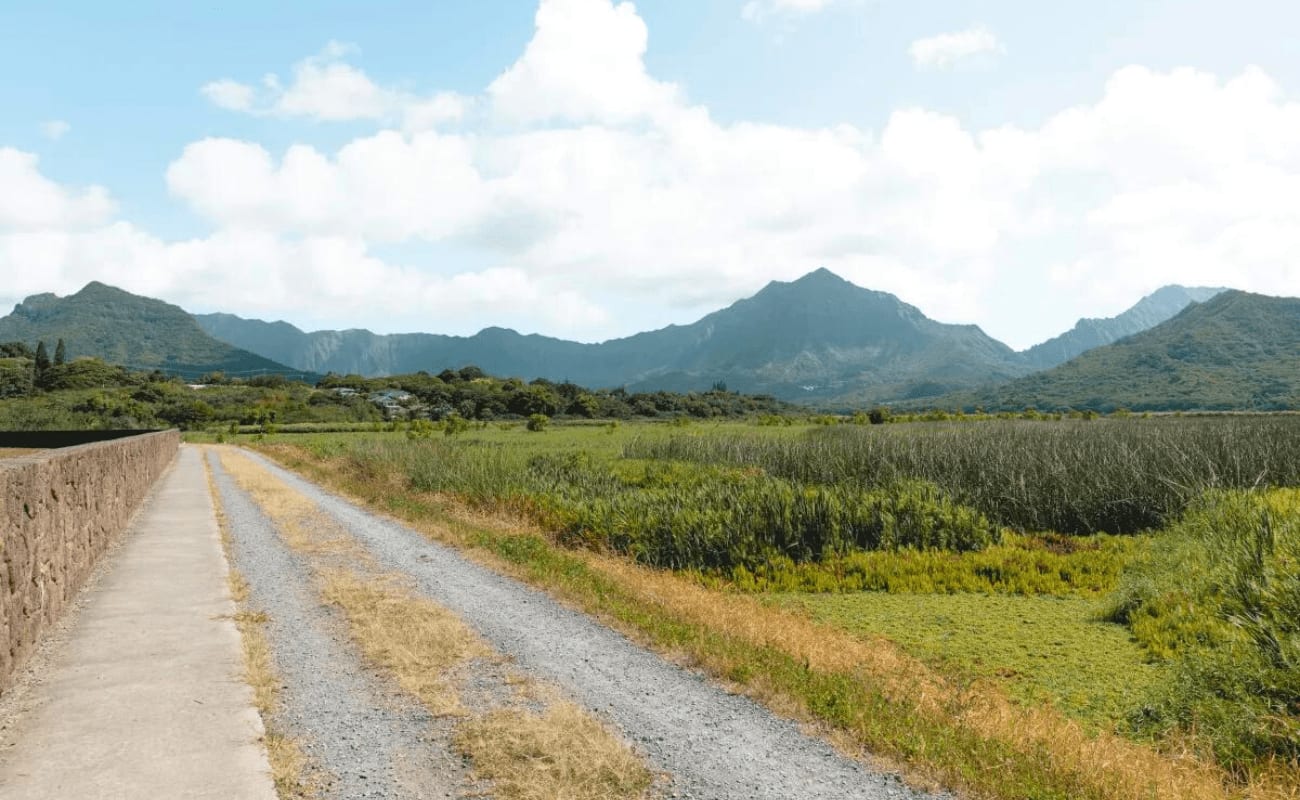 Photo: Dirt and Steel
Kailua Twin Islands Guided Kayak Tour (via Kailua Beach Adventures)
130 Kailua Rd, Kailua, HI 96734
Closing out the list is the Kailua Twin Islands Guided Kayak Tour, a beloved activity for both visitors and locals that involves a 5-hour guided kayak tour through Kailua Bay. More specifically, kayakers can expect to see the Mokulua Islands up close, visit tide pools and encounter marine life, go snorkeling throughout coral reefs, and even receive a brief lesson on how to protect local wildlife. This is, however, known to be quite a tiring experience as you are kayaking for several hours, though the guides are consistently regarded as incredible at teaching proper kayaking techniques as well as being comfortable hosts.
If you like to kayak and are looking for a special experience exploring Kailua's waters, this is the perfect outing for you! To learn more and to make a reservation, you can check out Kailua Beach Adventure's website here.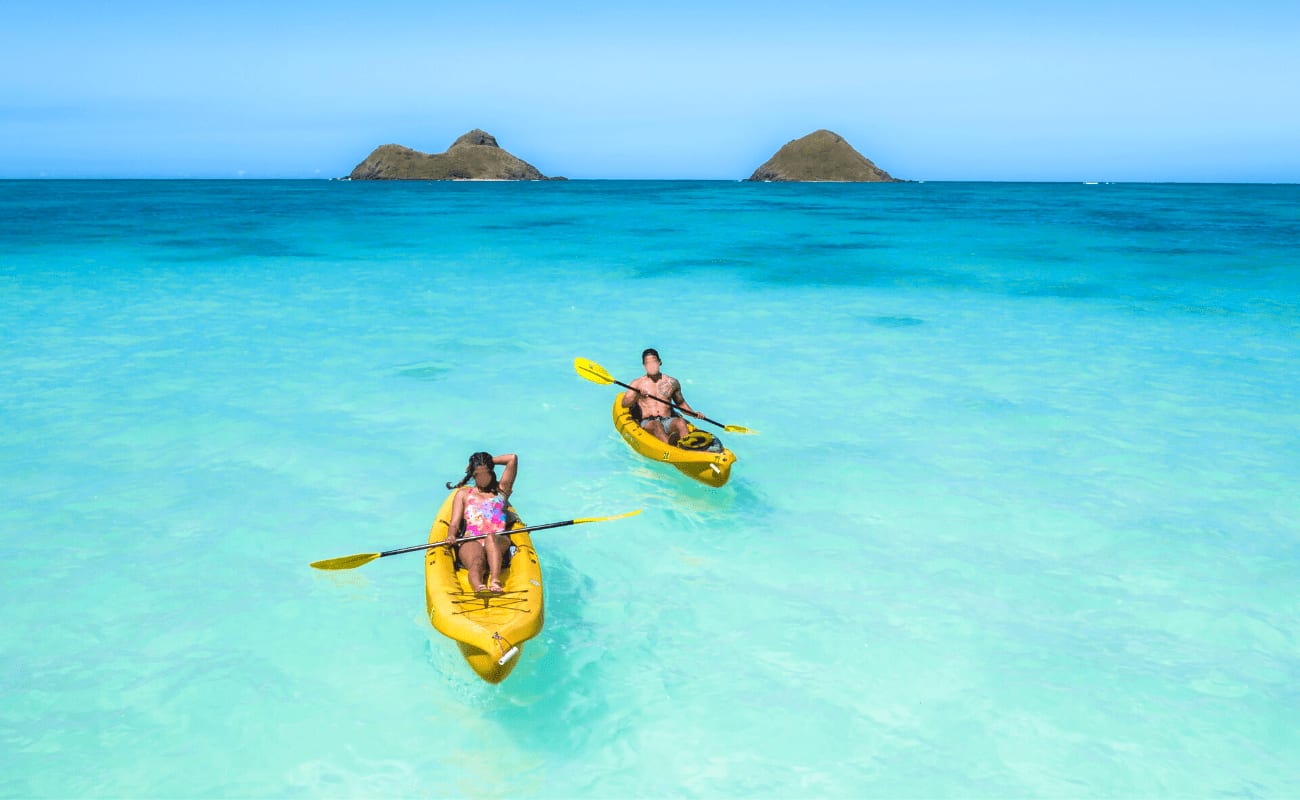 Photo: Expedia