Cover Photo: Team Vision
400 Keawe, Kaka'ako
Page Directory: Neighborhood | Amenities | Features of Residences
Located at 400 Keawe Street, this condominium of the same name was completed in 2016 by developers Castle & Cooke (in collaboration with Kamehameha Schools). The project brought 95 new condo units to the neighborhood as well as about 10,000 square feet of commercial space on the ground floor, which is currently being used by a variety of businesses and developments like the Queen's Island Urgent Care, the E.A.R.L. Kaka'ako sandwich shop, the Sun Tea Mix bubble tea shop, Lux Nails salon, and more.
The Neighborhood
Located in the heart of Kaka'ako, 400 Keawe is nearby an abundance of incredible neighborhood amenities and resources, such as restaurants, grocery stores, cafés, parks, and more. Perhaps most notable is 400 Keawe's neighbor right across the intersection of Auahi Street and Keawe Street- SALT At Our Kaka'ako, which is an over 80,000-square-foot outdoor shopping center filled with more than 40 boutiques, coffee shops, and restaurants. This is an incredibly popular hangout spot for Kaka'ako residents and visitors, and it sees lots of traffic both during the day when people are out shopping as well as the night when restaurants like Moku are packed with hungry guests.
To learn more about some of the other incredible restaurants in Kaka'ako, check out our blog post here!
Likewise, on the other side of the block from 400 Keawe are two popular grocery stores in the Kaka'ako area- H-Mart, a Korean American store filled with various goods, and Down to Earth Organic & Natural, which is on the ground level of the Keauhou Place condominium. These grocery stores are less than a minute away on foot, meaning residents can easily run out and grab any groceries that they may need on a whim. Not to mention, for those with a car, the largest Whole Foods Market in the state of Hawai'i is located in Ward Village, which is just a 5-minute drive away. This Whole Foods Market hosts various restaurants on its multiple levels, as well, which adds to the restaurant culture of this area.
While you are in this area, Ward Village also features a variety of incredible neighborhood amenities including the Ward Entertainment Center, the Ward Centre, and the South Shore Market, which gives you access to a large movie theater, several more restaurants, great boutiques and trinket shops, large chain stores like Nordstrom Rack and TJ Maxx, and more.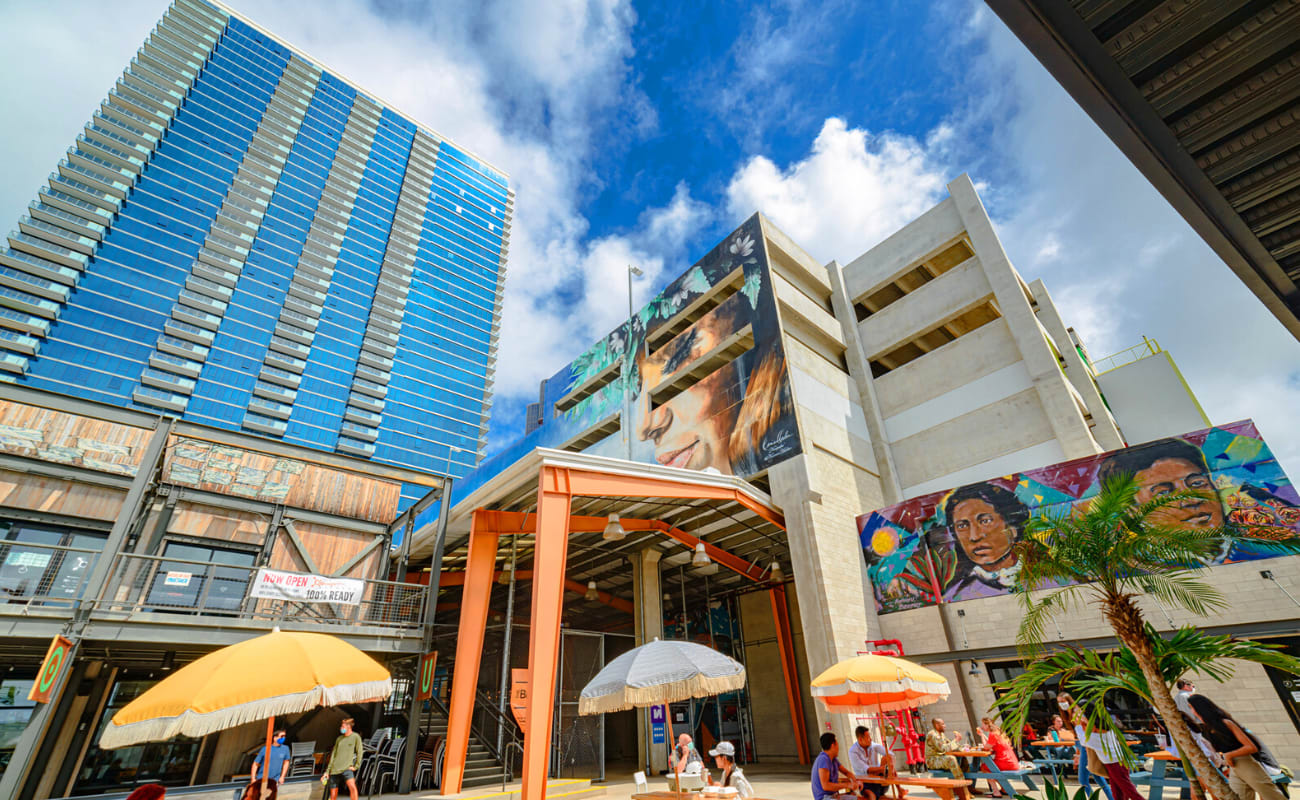 Photo: SALT At Our Kaka'ako
The Amenities
Unfortunately, 400 Keawe does not offer residents any of the amenities that are typically hosted in other condominiums in the area. However, this lack of on-site amenities is supplemented by the incredibly convenient and walkable nature of the neighborhood.
Features of the Residences
400 Keawe is perfect for those who want an urban living experience but do not want to live in a high-rise tower. This development features 1- to 3-bedroom residences, with some of the 2- and 3-bedroom units also featuring spacious private lanais. As for square footage, the sizes of the residences range from 583 square feet to 1,330 square feet. These residences also feature an open concept for a more spacious feeling within the units, as well as gorgeous quartz countertops and Bosch appliances.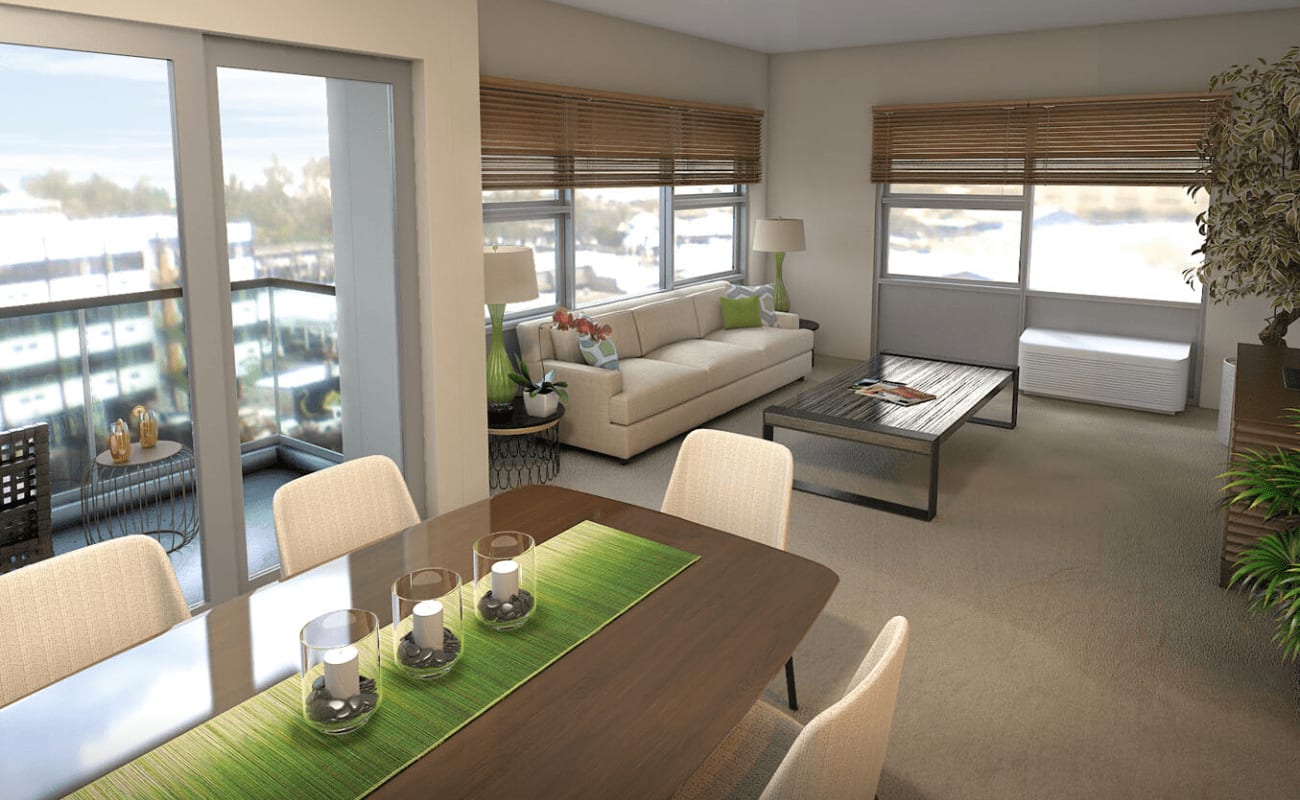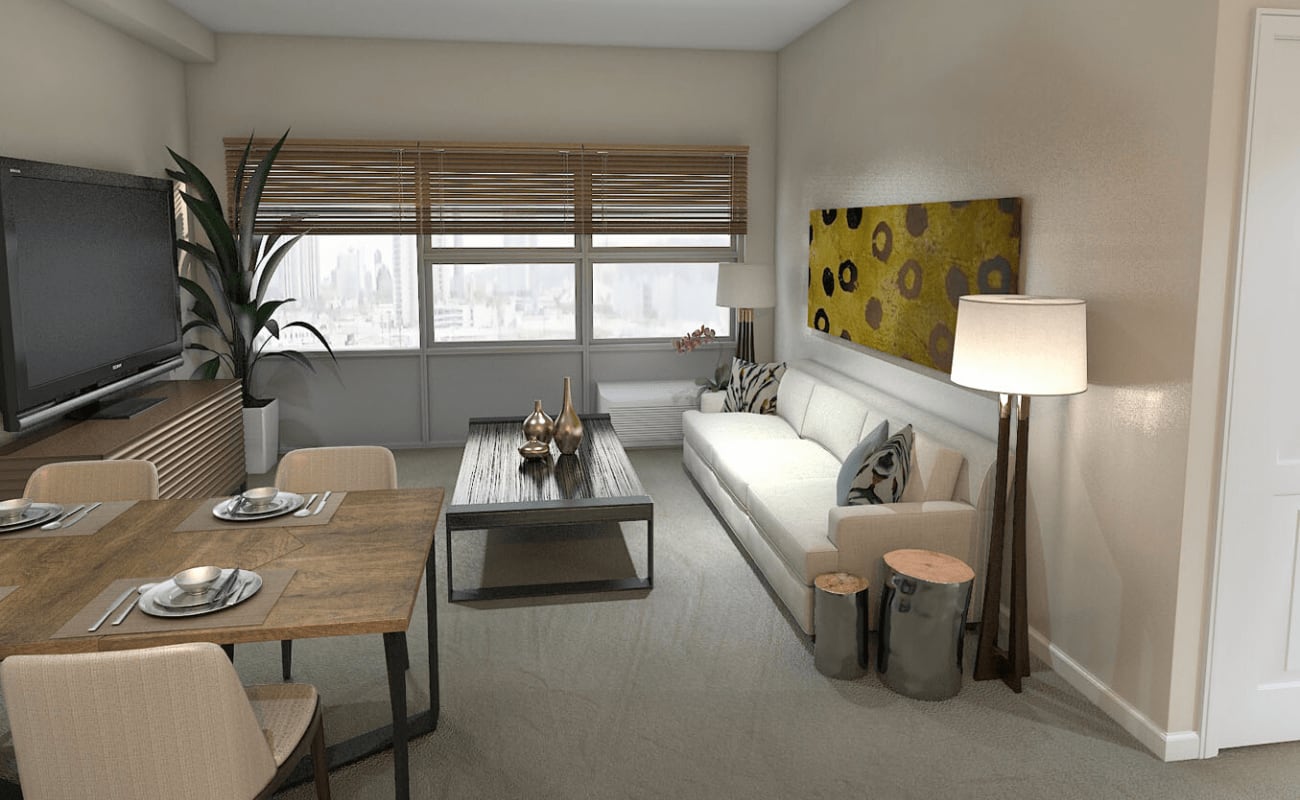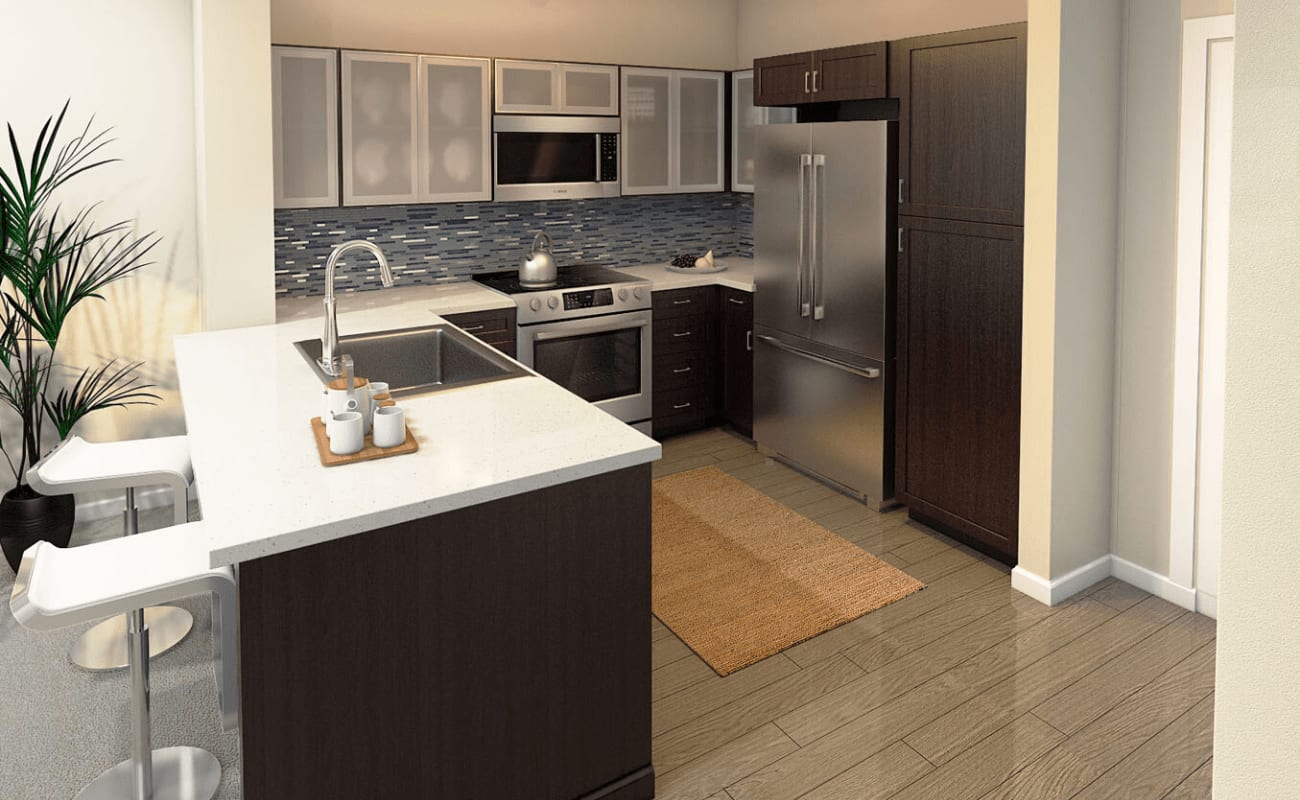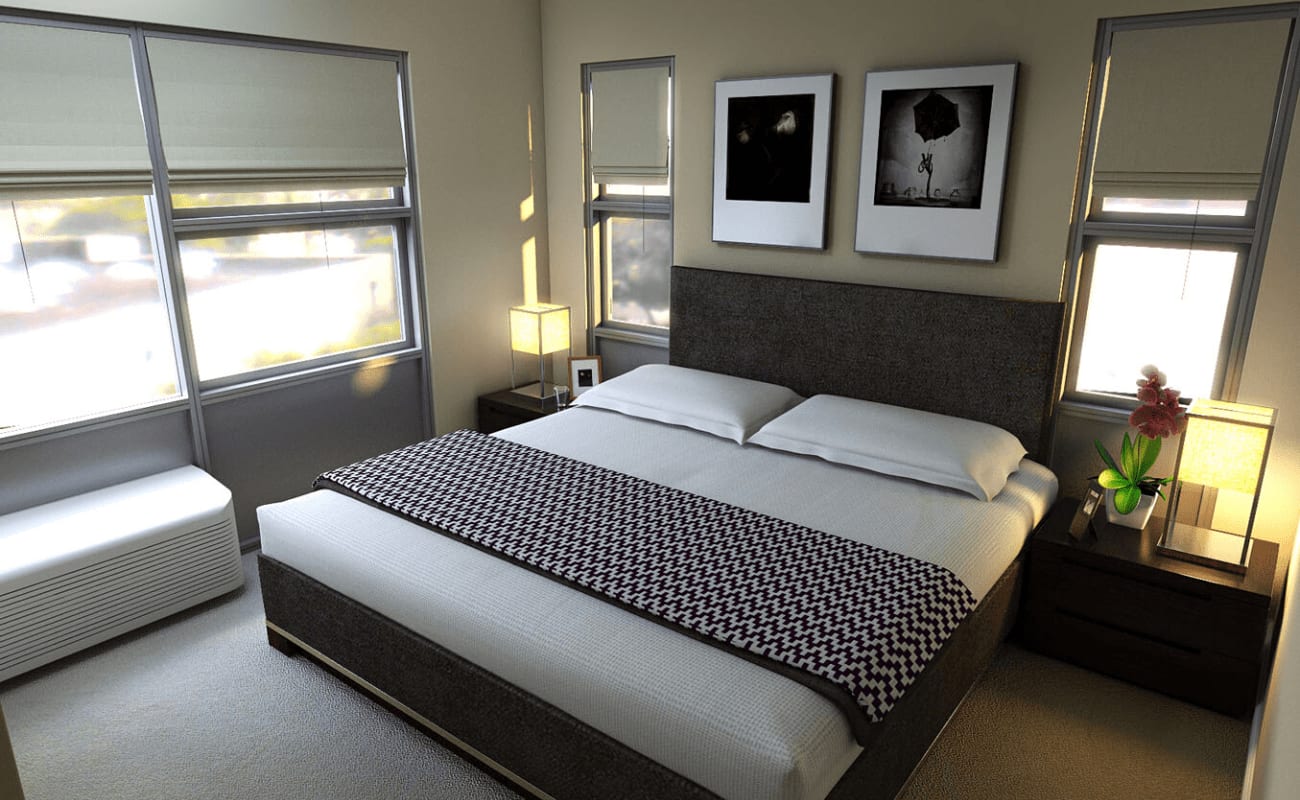 Photos: Castle & Cooke Hawai'i