Cover Photo: Kamehameha Schools
Kahuina, Kaka'ako
Page Directory: Neighborhoods | Amenities | Features of the Residences
An upcoming mixed-use residential complex to the Our Kaka'ako neighborhood is Kahuina, which will feature two towers called Lamakū and Māmalu. Kahuina will bring 859 new homes to the Kaka'ako community, 40% being market-rate units and 60% being workforce and affordable units. Likewise, Kahuina plans to add 35,000 square feet of ground-level commercial space to the neighborhood over 3.66 acres.
Stanford Carr Development will develop the project and is expected to begin construction sometime in 2023. Completion of Kahuina is expected sometime in 2026.
The Neighborhood
Kahuina will be developed on Kaka'ako's "Block C" lot, which currently sits between Coral Street, Cooke Street, Auahi Street, and Pohukaina Street. As a result, residents of Kahuina will be located diagonally from SALT At Our Kaka'ako, which is a large and immensely popular hangout spot filled with various boutiques, restaurants, cafés, and more. Likewise, Kahuina will be located near various incredible restaurants located within walking distance.
To learn more about our favorite restaurants in Kaka'ako, you can read our blog post here!
As for other major shopping spots (specifically grocery stores), a Down to Earth Organic & Natural store is located beneath Kahuina's Kaka'ako neighbor Keauhou Place just down Pohukaina Street. There is also an H-Mart, a popular Korean American grocery store, just across Pohukaina Street from Down to Earth. Perhaps most notably, though, is the Whole Foods Market located within Ward Village underneath the Ae'o condominium. This multi-story Whole Foods, as well as the rest of the public Ward Village amenities and resources, will be less than a 15-minute walk or a 5-minute drive from the residence.
This incredibly convenient access to neighborhood amenities is only extended when considering Ala Moana Beach Park, which is a 12-minute walk or 3-minute drive away, and the majorly popular Ala Moana Center, which is a 5-minute drive away.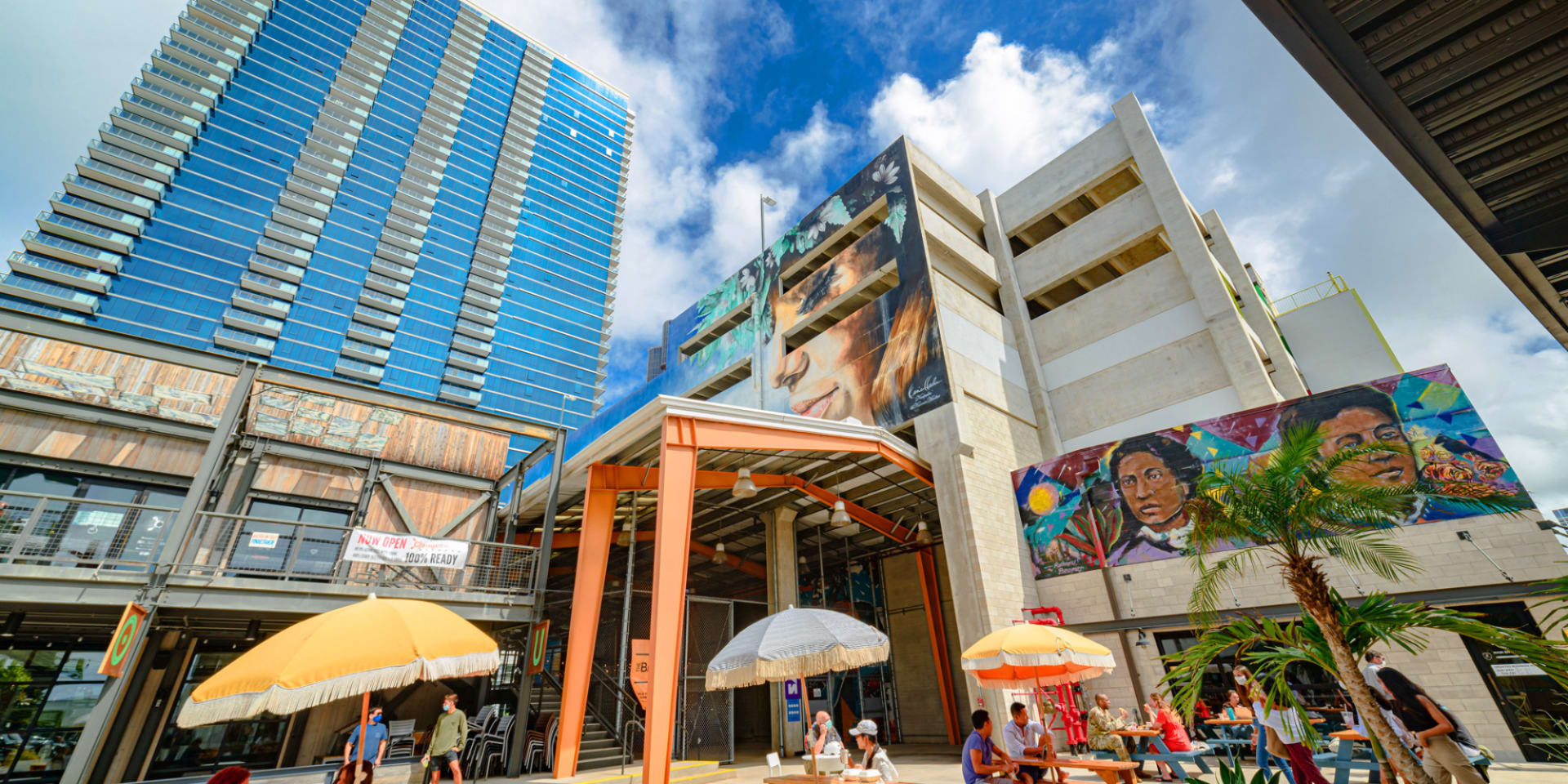 Photo: SALT At Our Kaka'ako
The Amenities
Little is known about Kahuina's planned amenities, but as previously mentioned, the complex is expected to bring 35,000 of commercial space to the neighborhood. More information will be posted here as it is released.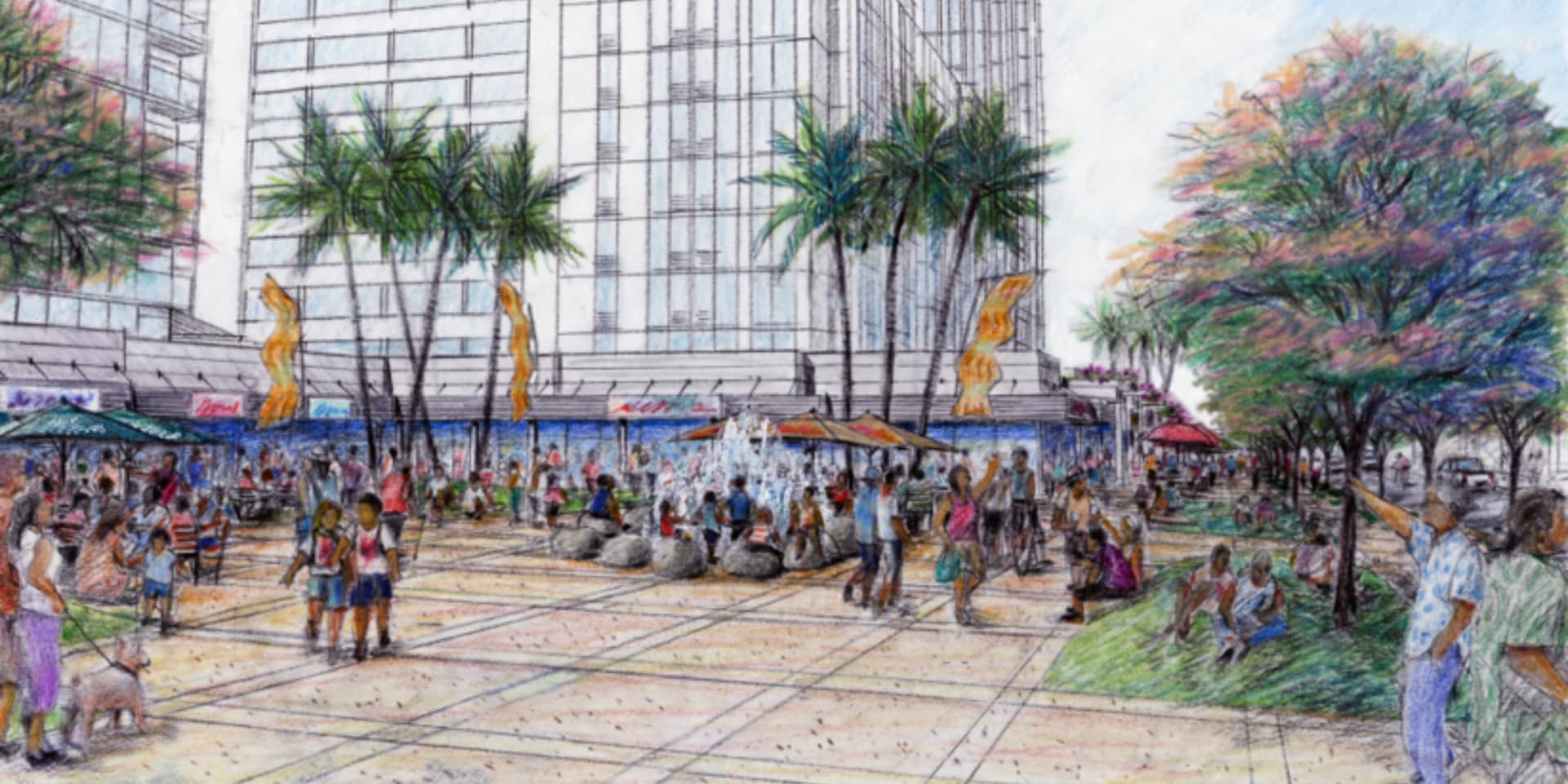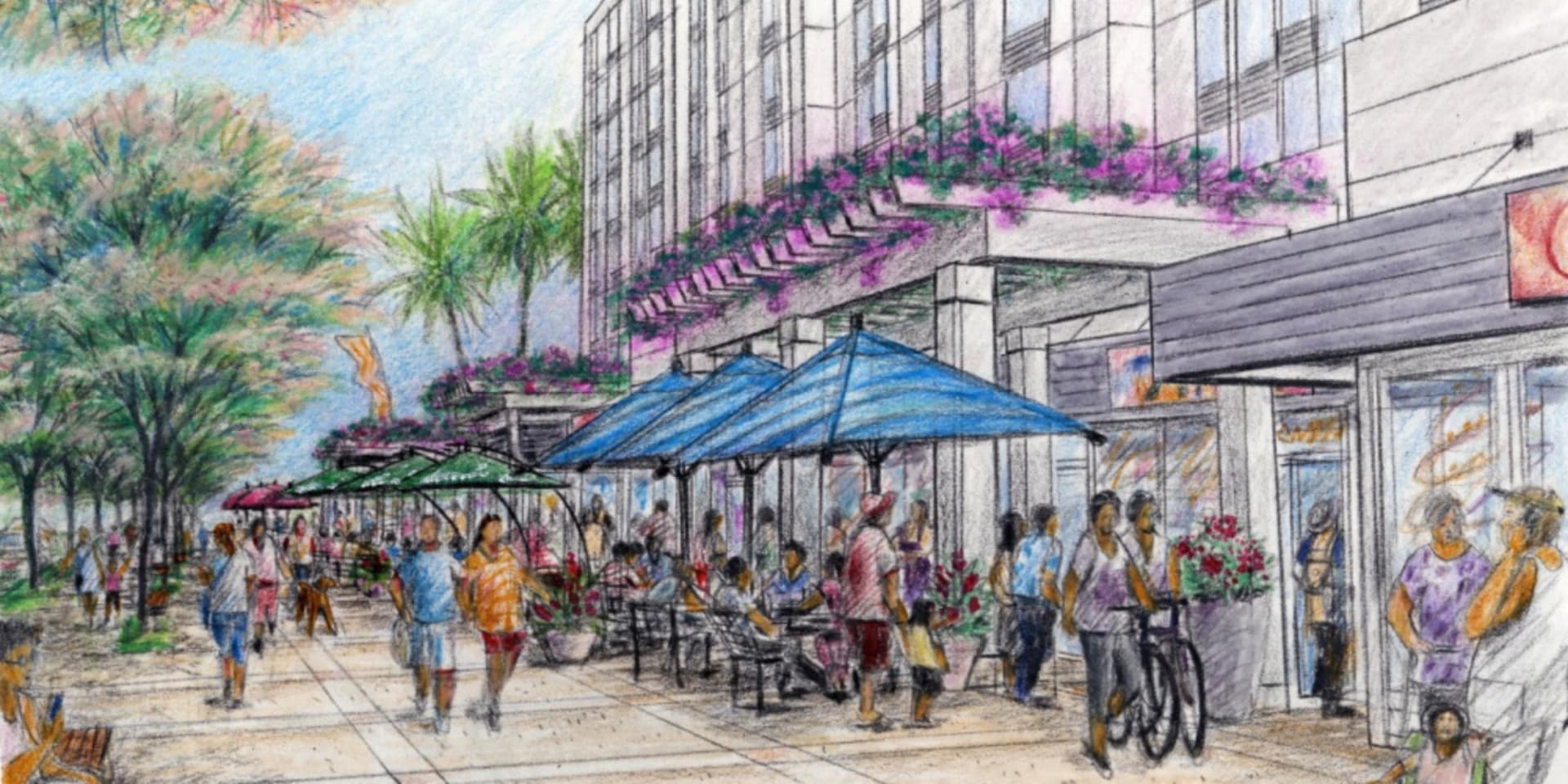 Photos: Kamehameha Schools
Features of the Residences
As for the residences, Kahuina is expected to host 1-, 2-, and 3-bedroom units. Kahuina's Lamakū tower, which means "large standing torch," will be 43-stories tall and feature 449 total units. 329 of these units will be market for-sale units and 120 will be workforce for-sale units, meaning the latter will provide housing opportunities for many educators, first responders, healthcare workers, government employees, and others. The Māmalu tower, which pays tribute to Princess Victoria Kamāmalu, will stand 32-stories tall and feature 398 total units (125 affordable rental housing units and 273 workforce for-sale units).
As for the workforce for-sale units, these 1-3 bedroom units will be available for households that earn 100-140% of the area median income (AMI) as outlined by the U.S. Department of Housing and Urban Development. To learn more about these units, you can visit the Our Kaka'ako website here.
Kahuina will also host a 9-story parking structure featuring over 1,000 parking stalls.