Cover Photo: Stanford Carr Development
Keauhou Place, Kaka'ako
Page Directory: Neighborhood | Amenities | Features of the Residences
Completed in 2017, Keauhou Place is a residential condominium complex located in Kaka'ako. This large complex brought 388 new units within the main tower to the neighborhood, as well as 35 new units within the 42-foot low-rise townhome complex adjacent to the tower. The project was developed by Standard Carr and is part of the larger Our Kaka'ako neighborhood plan, which is being orchestrated by Kamehameha Schools as a means to transform the Kaka'ako community. Likewise, this gorgeous complex features several shops and restaurants on the ground level, including a Down to Earth Organic & Natural grocery store, an artisan sandwich shop, and a shop selling poke, local craft beer, wine, sake, and more. As a result, this condominium is incredibly popular as it provides unbeatable convenience mixed with great on-site amenities.
Likewise, a separate section known as Keauhou Lane features over 200 affordable rental units, which differs from the homes in the main tower and townhomes.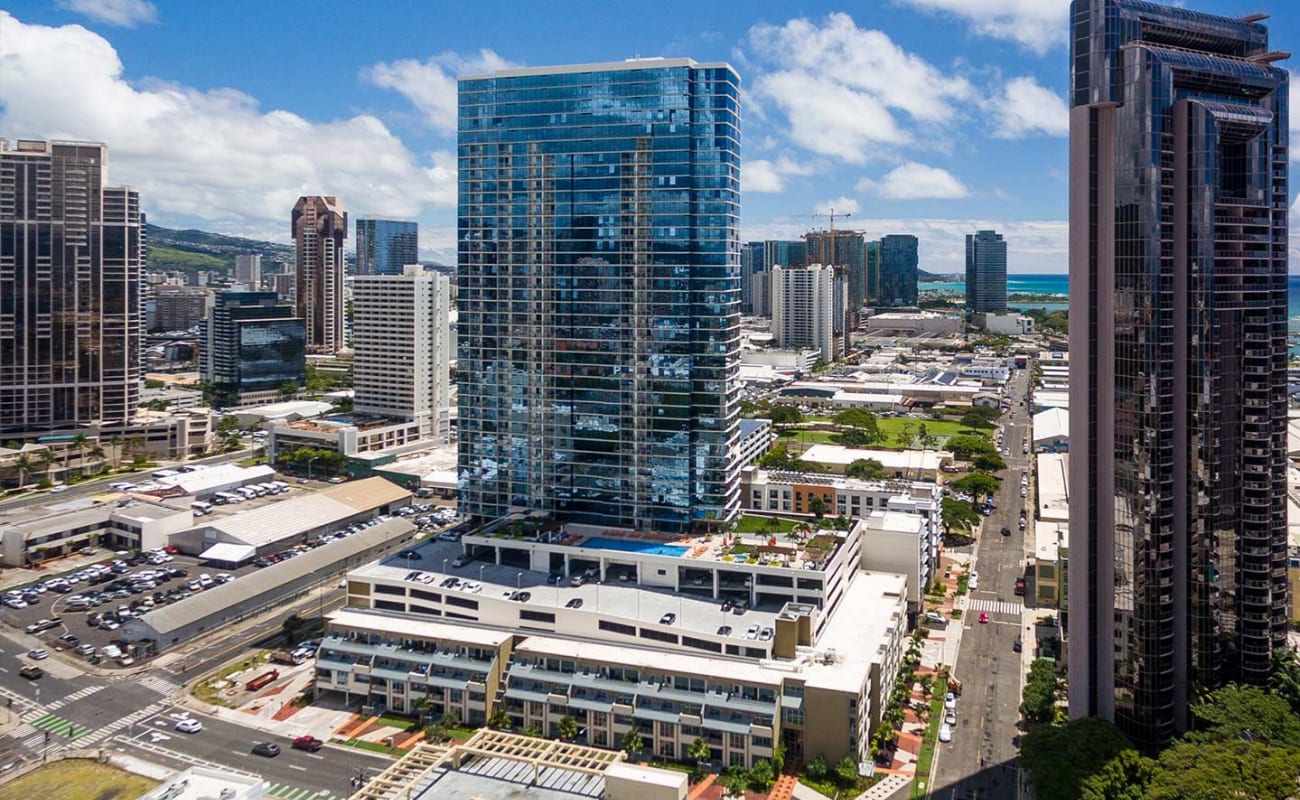 Photo: Stanford Carr Development
The Neighborhood
Located in the heart of Kaka'ako, Keauhou Place is nearby an abundance of incredible neighborhood amenities and resources, such as restaurants, grocery stores, cafés, parks, and more. Perhaps most notable is Keauhou Place's neighbor just down the street- SALT At Our Kaka'ako, which is an over 80,000-square-foot outdoor shopping center filled with more than 40 boutiques, coffee shops, and restaurants. This is an incredibly popular hangout spot for Kaka'ako residents and visitors, and it sees lots of traffic both during the day when people are out shopping as well as the night when restaurants like Moku Kitchen are packed with hungry guests.
To learn more about some of the other incredible restaurants in Kaka'ako, check out our blog post here!
Likewise, underneath and across the street from Keauhou Place are two popular grocery stores in the Kaka'ako area- Down to Earth Organic & Natural, which is on the ground level of the Keauhou Place complex, and H-Mart, a Korean American store filled with various goods, just across the street. As a result, residents can easily run out and grab any groceries that they may need on a whim. Not to mention, for those with a car, the largest Whole Foods Market in the state of Hawai'i is located just a 4-minute drive away. This Whole Foods Market hosts various restaurants on its multiple levels, as well, which adds to the restaurant culture of this area.
While you are in this area, Ward Village also features a variety of incredible neighborhood amenities including the Ward Entertainment Center, the Ward Centre, and the South Shore Market, which gives you access to a large movie theater, several more restaurants, great boutiques and trinket shops, large chain stores like Nordstrom Rack and TJ Maxx, and more.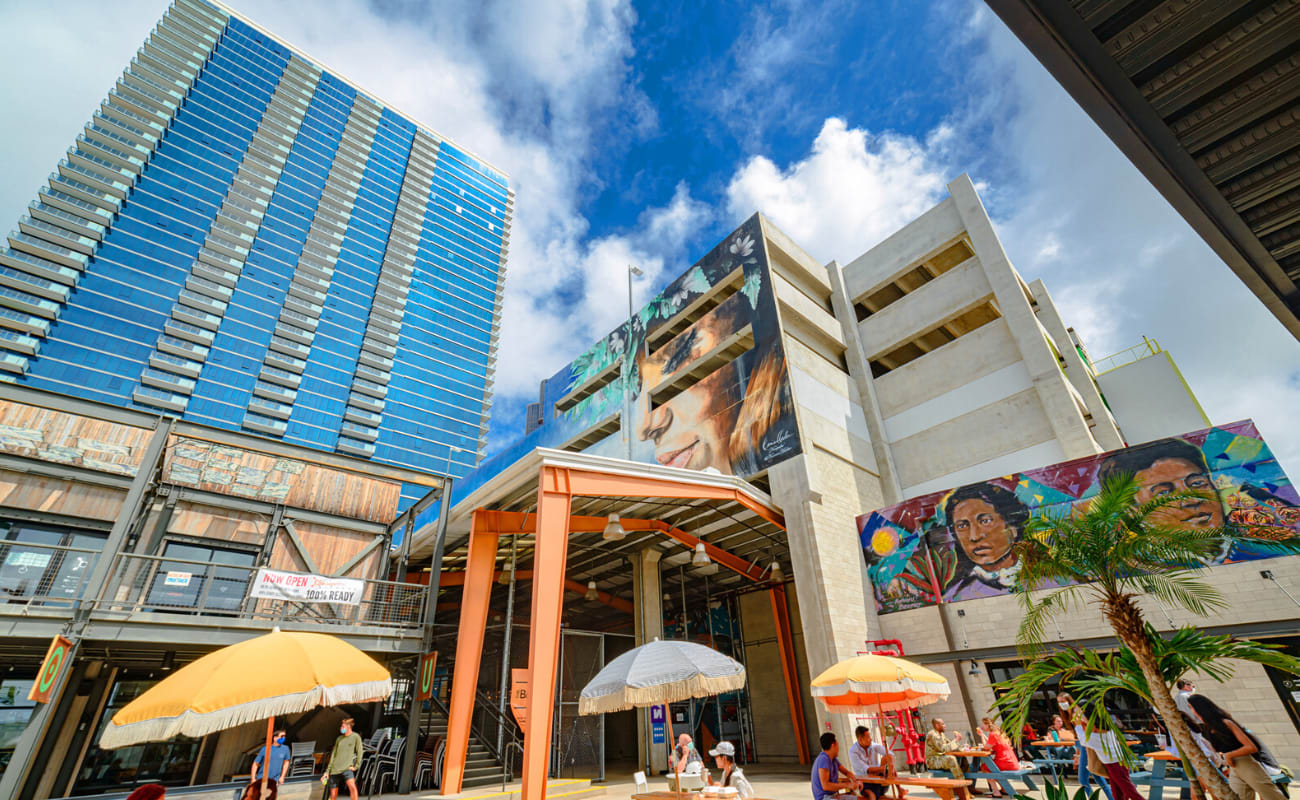 Photo: SALT At Our Kaka'ako
The Amenities
In addition to incredible neighborhood amenities, Keauhou Place also offers residents great on-site amenities, which include:
An amenity deck on the 8th floor featuring:

Pool and jacuzzi
BBQ areas
Garden space

Fitness center
Common room
Surfboard and bicycle storage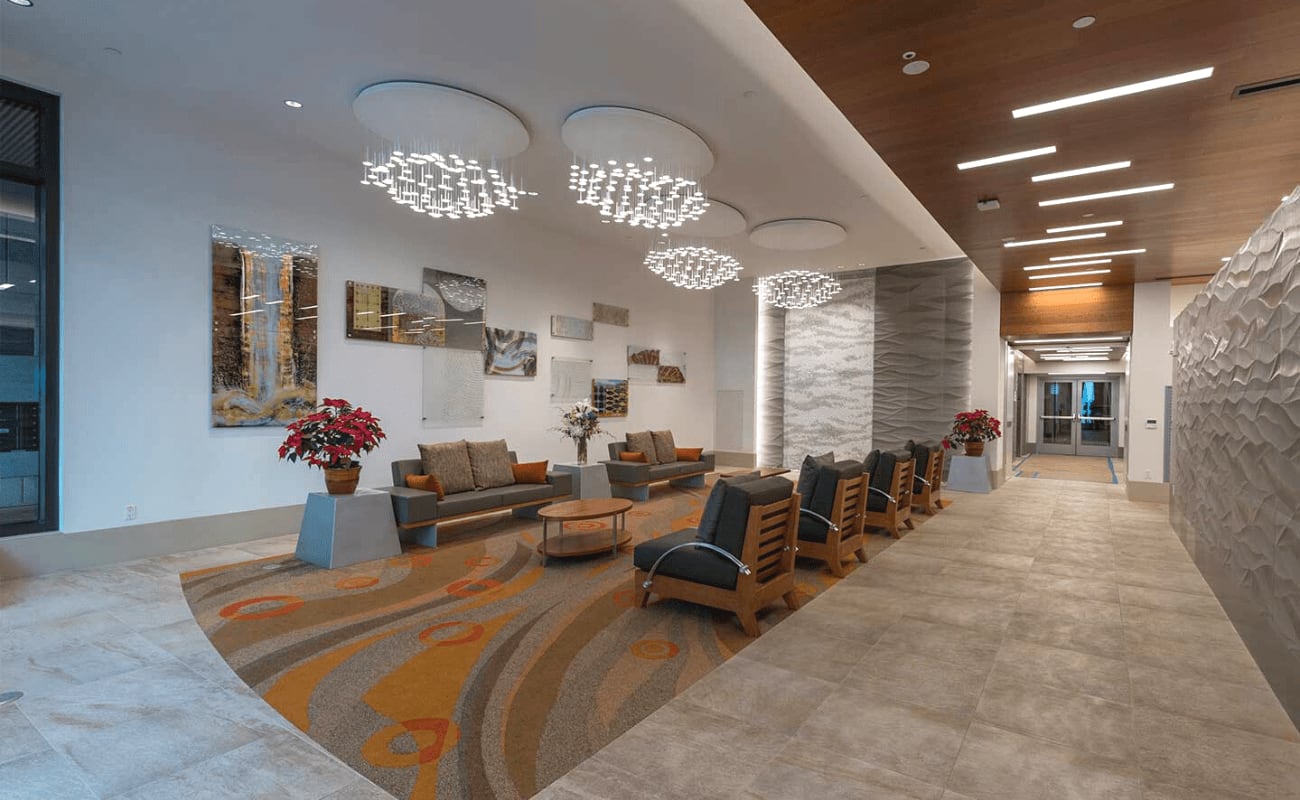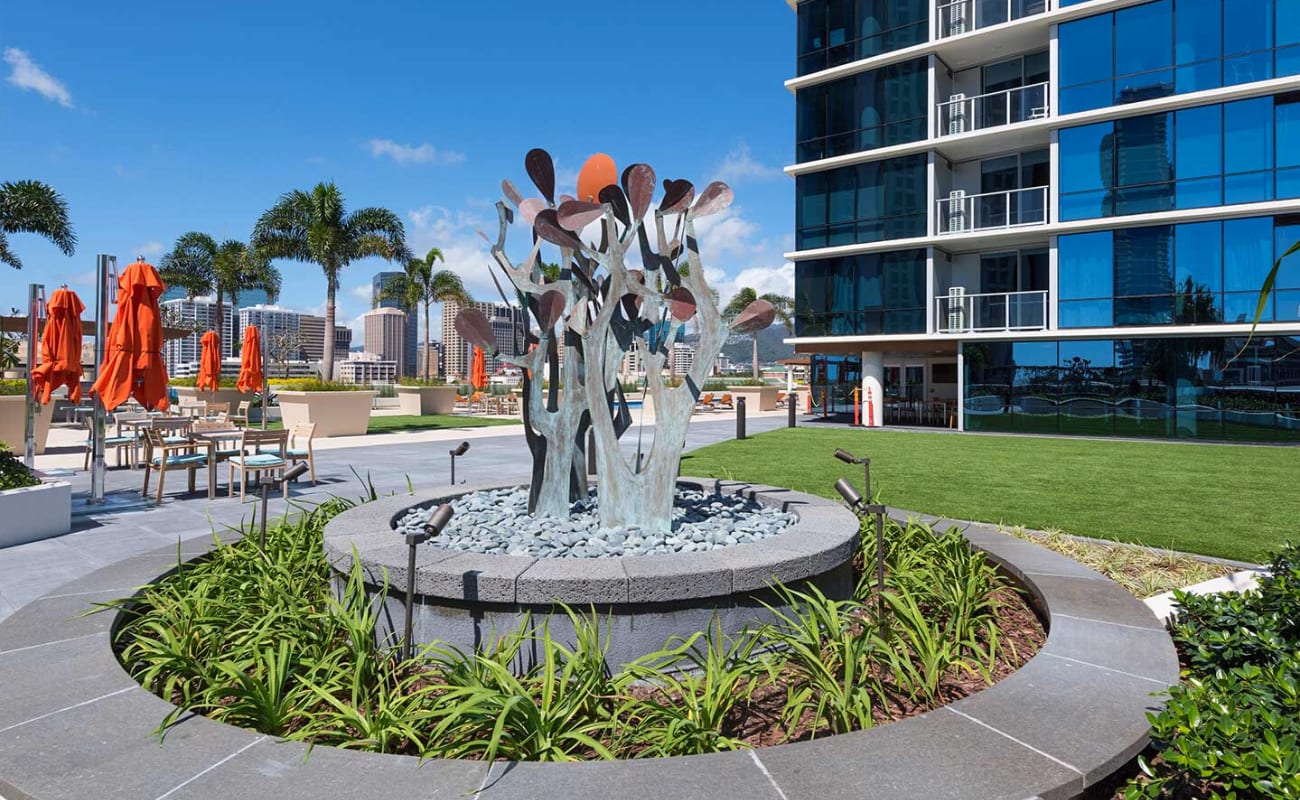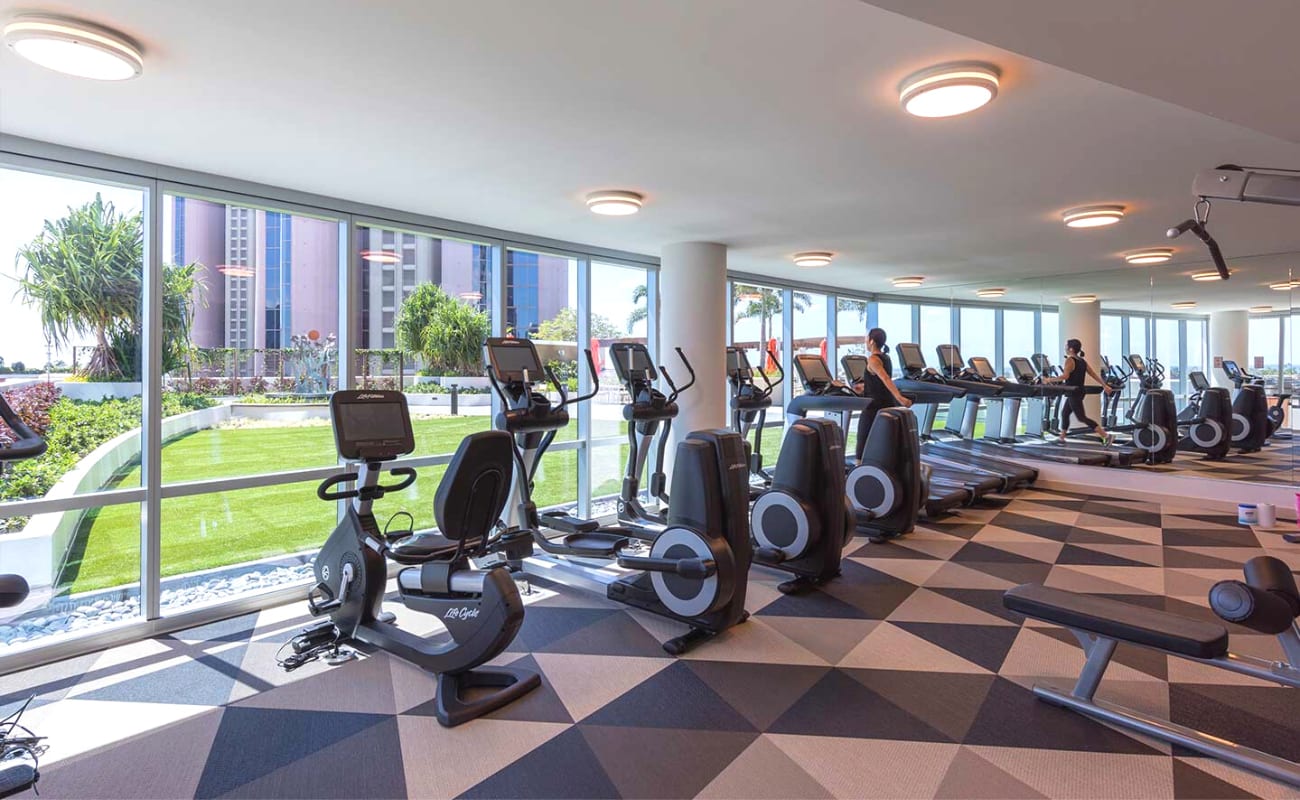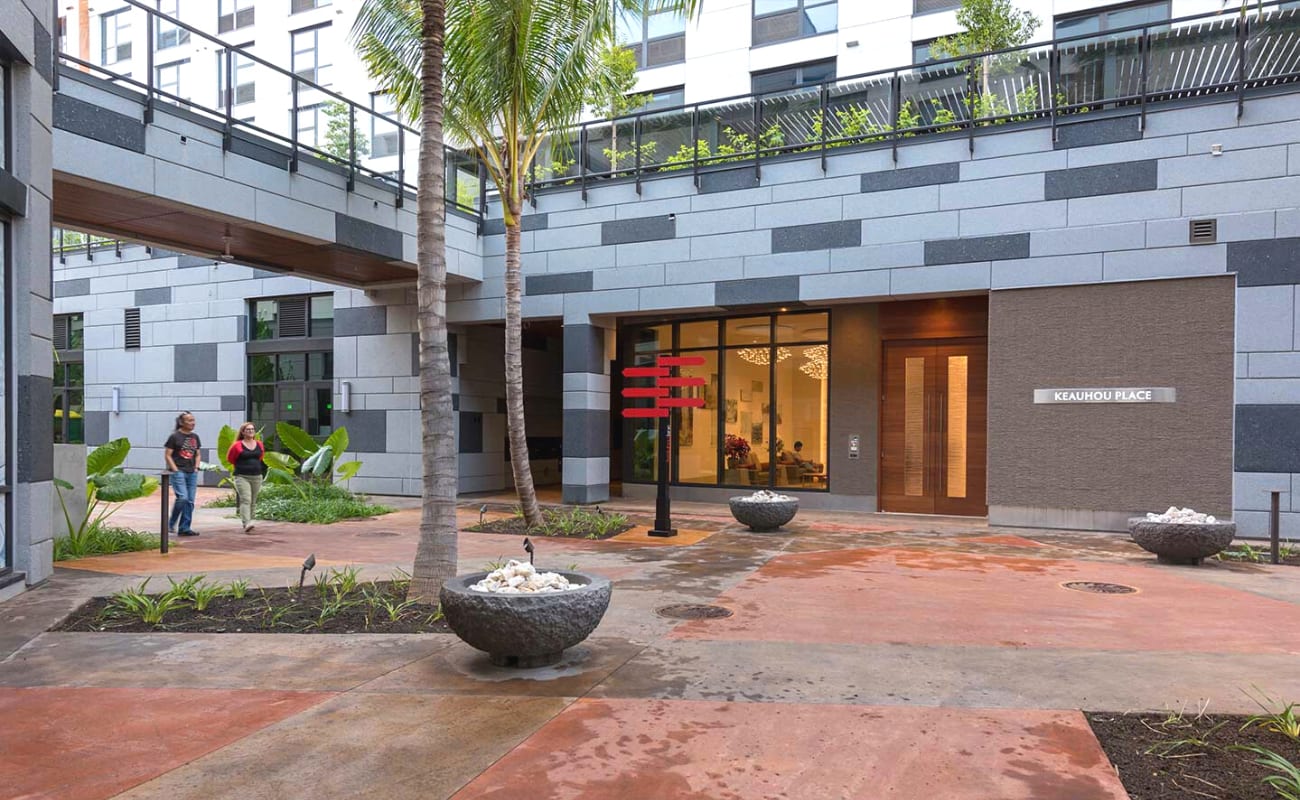 Photo: Stanford Carr Development
Features of the Residences
There are three types of residences at Keauhou Place, a 400-foot-tall condominium tower hosting 388 1- to 3- bedroom units over 43 floors, 35 2- and 3-bedroom units within the low-rise townhome complex, and over 200 affordable rental units in Keauhou Lane. Some of the features within these residences include:
8'6" ceilings for standard floors in the main tower, while units on the 38th-floor feature 9'6" ceilings and floors 39-43 feature 9'2" ceilings
9' ceilings in the townhomes
Lanais for varying views of the Pacific Ocean, the Ko'olau Mountains, and the surrounding cityscape (penthouses do not feature lanais)
Carpet in living and bedrooms, while bathrooms feature porcelain and kitchens feature vinyl flooring
1 parking stall for most 1-bedrooms, while there are 2 parking stalls dedicated for most 2-bedrooms and all 3-bedrooms
Split air conditioning
The quantity and size of the units in the main tower are as follows:


133 1-bedroom units, 567-768 square feet
215 2-bedroom units, 906-1157 square feet
40 3-bedroom units, 1354-1442 square feet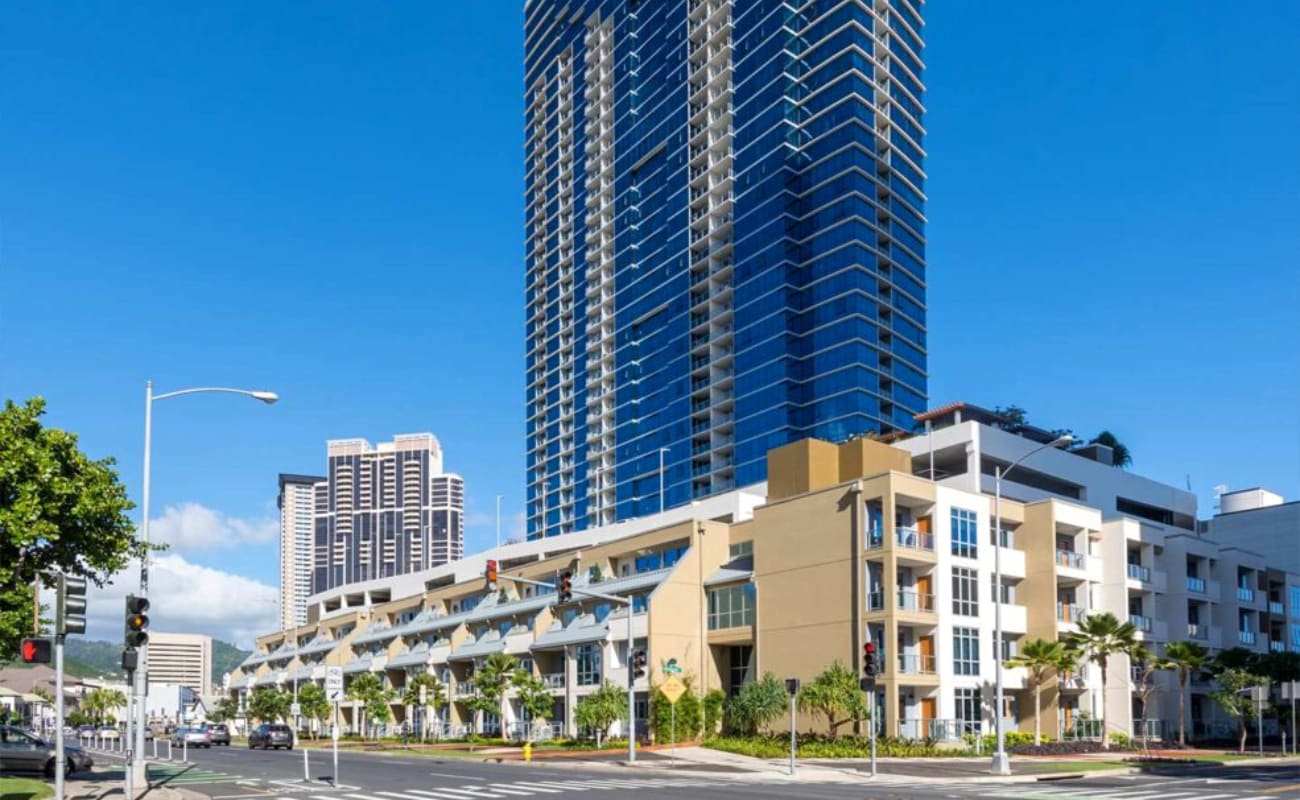 Photo: Stanford Carr Development