Cover Photo: The Choi Group of Hawai'i Life
The Collection, Kaka'ako
Page Directory: Neighborhood | Amenities | Features of the Residences
Completed in 2016, The Collection is a mixed residential condominium-loft-townhouse complex located in the heart of Kaka'ako. The Collection is comprised of a main 43-story condominium tower, a mid-rise 4-story building known as The Lofts, and an attached low-rise 3-story townhome complex. In total, The Collection brings 397 luxury condominiums, 54 apartments in The Lofts, and 16 townhomes to the area, as well as a large parking structure.
The project was developed by Alexander and Baldwin, a Hawai'i-based real estate company with a mission to develop, acquire, and manage commercial real estate in a way that is fulfilling to Hawai'i locals while also emphasizing sustainability, supporting employees and their work, and giving back to the community.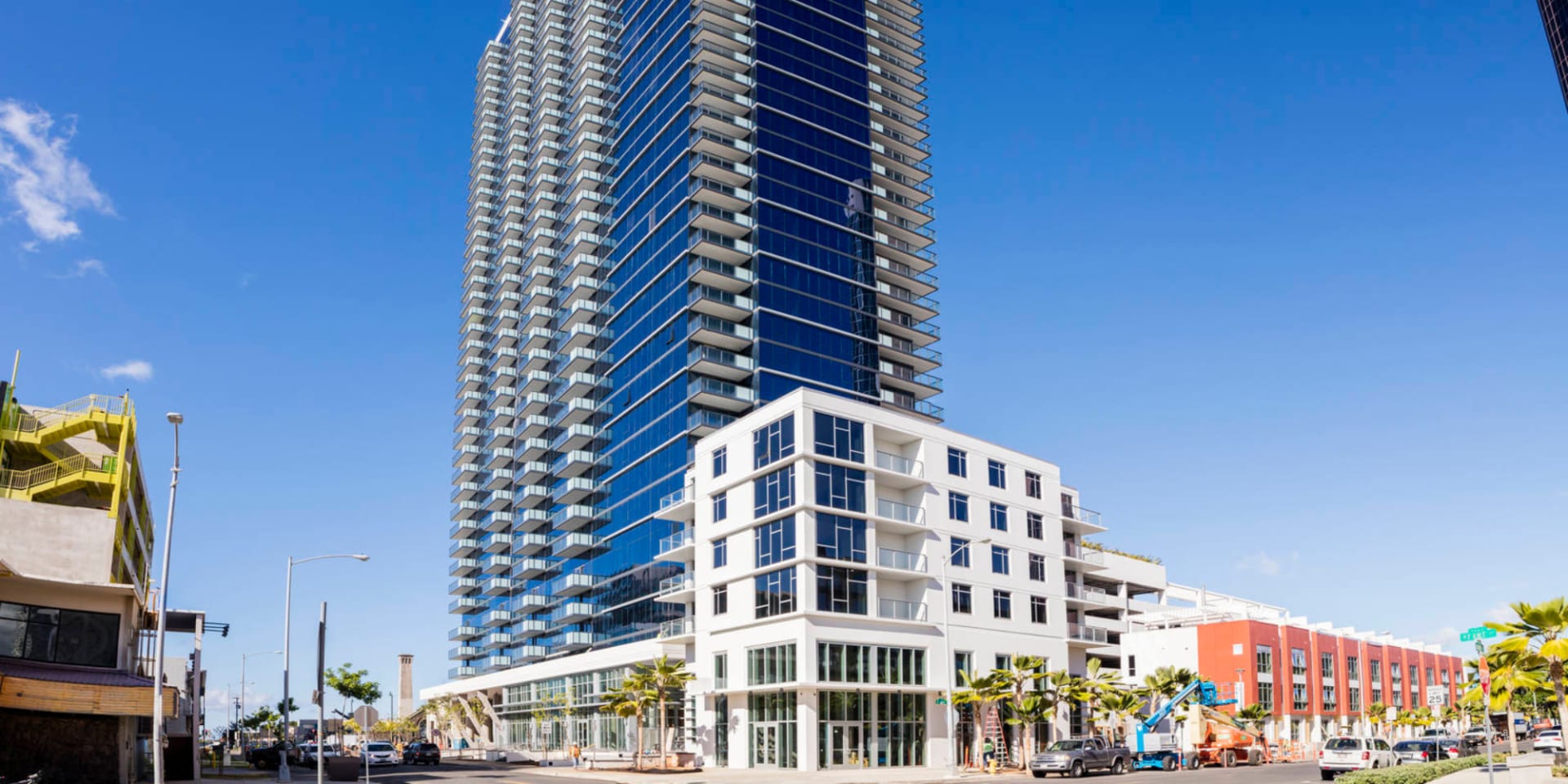 Photo: Alexander and Baldwin
The Neighborhood
Located in the heart of Kaka'ako, The Collection is nearby an abundance of incredible neighborhood amenities and resources, such as restaurants, grocery stores, cafés, parks, and more. Perhaps most notable is The Collection's neighbor right across the street- SALT At Our Kaka'ako, which is a large outdoor shopping center filled with more than 40 boutiques, coffee shops, and restaurants. This is an incredibly popular hangout spot for Kaka'ako residents and visitors, and it sees lots of traffic both during the day when people are out shopping as well as the night when restaurants like Moku are packed with hungry guests.
To learn more about some of the other incredible restaurants in Kaka'ako, check out our blog post here!
Likewise, just down the Street from The Collection are two popular grocery stores in the Kaka'ako area- H-Mart, a Korean American store filled with various goods, and Down to Earth Organic & Natural, which is on the ground level of the Keauhou Place condominium. These grocery stores are within short walking distance of The Collection, meaning residents can easily run out and grab any groceries that they may need on a whim. Not to mention, for those with a car, the largest Whole Foods Market in the state of Hawai'i is located just a few streets over in Ward Village, which is just a 5-minute drive away. This Whole Foods Market hosts various restaurants on its multiple levels, as well, which adds to the restaurant culture of this area.
While you are in this area, Ward Village also features a variety of incredible neighborhood amenities including the Ward Entertainment Center, the Ward Centre, and the South Shore Market, which gives you access to a large movie theater, several more restaurants, great boutiques and trinket shops, large chain stores like Nordstrom Rack and TJ Maxx, and more.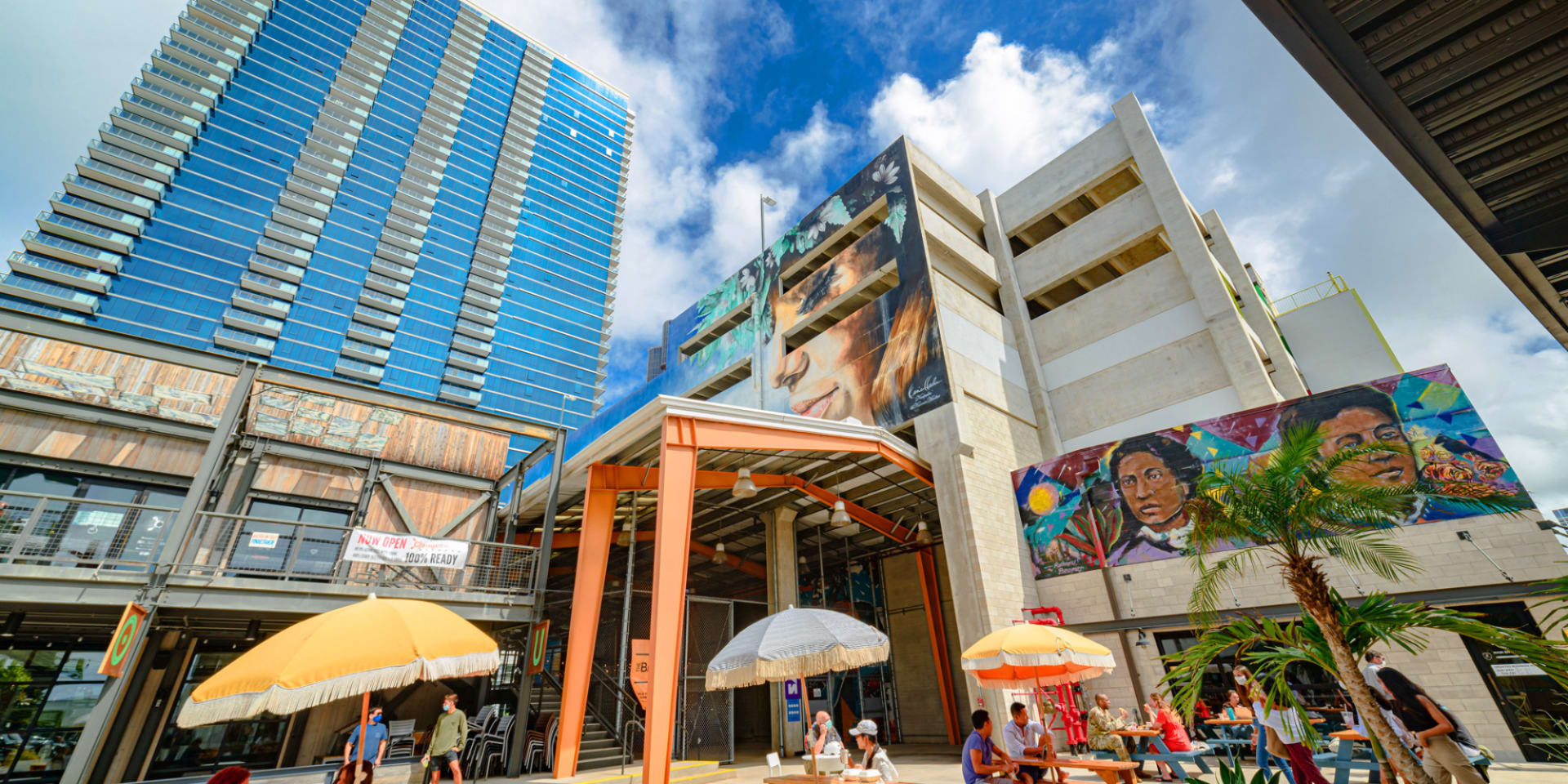 Photo: SALT At Our Kaka'ako
The Amenities
In addition to incredible neighborhood amenities, The Collection offers a variety of great on-site amenities, which include:
An amenity deck with a resort-style pool, 2 jacuzzis, and 3 private cabanas with BBQ grills
Party room with BBQ grill
Full kitchen with a seating area and TV
Dog park
Storage for bicycles and storage
24-hour front desk services and security
Guest parking
Fitness center
Kids' play area
Yoga room
Outdoor theater
& even more!
Features of the Residences
As for the residences, The Collection's main 43-story tower features 397 luxury condominiums, either in 1-, 2-, or 3-bedroom configurations. These condos also have luxurious features such as:
Floor-to-ceiling windows for ample natural light
Spacious lanais that allow for varying views of the Pacific Ocean, the surrounding cityscape, and the Ko'olau Mountains
Energy Star appliances
Zoned air conditioning
LED lights and recycled materials utilized throughout the property
The square footage for the 3 unit configurations is as follows:
1-bedroom: 579-700 square feet
2-bedroom: 870 to 1,036 square feet
3-bedroom: 1,133 or 1,217 square feet