Cover Photo: Ward Village
Victoria Place, Ward Village
Page Directory: Neighborhood | Amenities | Features of the Residences
Located at 1100 Ala Moana Boulevard in Ward Village will be the next luxury condominium addition to the neighborhood- Victoria Place. This 40-story tower is expected to bring 350 1-bedroom to 3-bedroom units to the Ward Village area, and it will sit directly across Auahi Street from the latest opening in Ward Village, Ko'ula, and directly West of its sibling building Waiea. Architecture for this luxury condominium will be spearheaded by Solomon Cordwell Buenz, which is an acclaimed international architecture firm based in Chicago, and likewise has previously led the architecture for Victoria Place's sibling buildings Anaha and 'A'ali'i. Interior design efforts will be led by Tihany Design, which is a design team that has extensive experience in luxury hospitality spaces.
Victoria Place is currently under construction and is expected to be completed in 2024.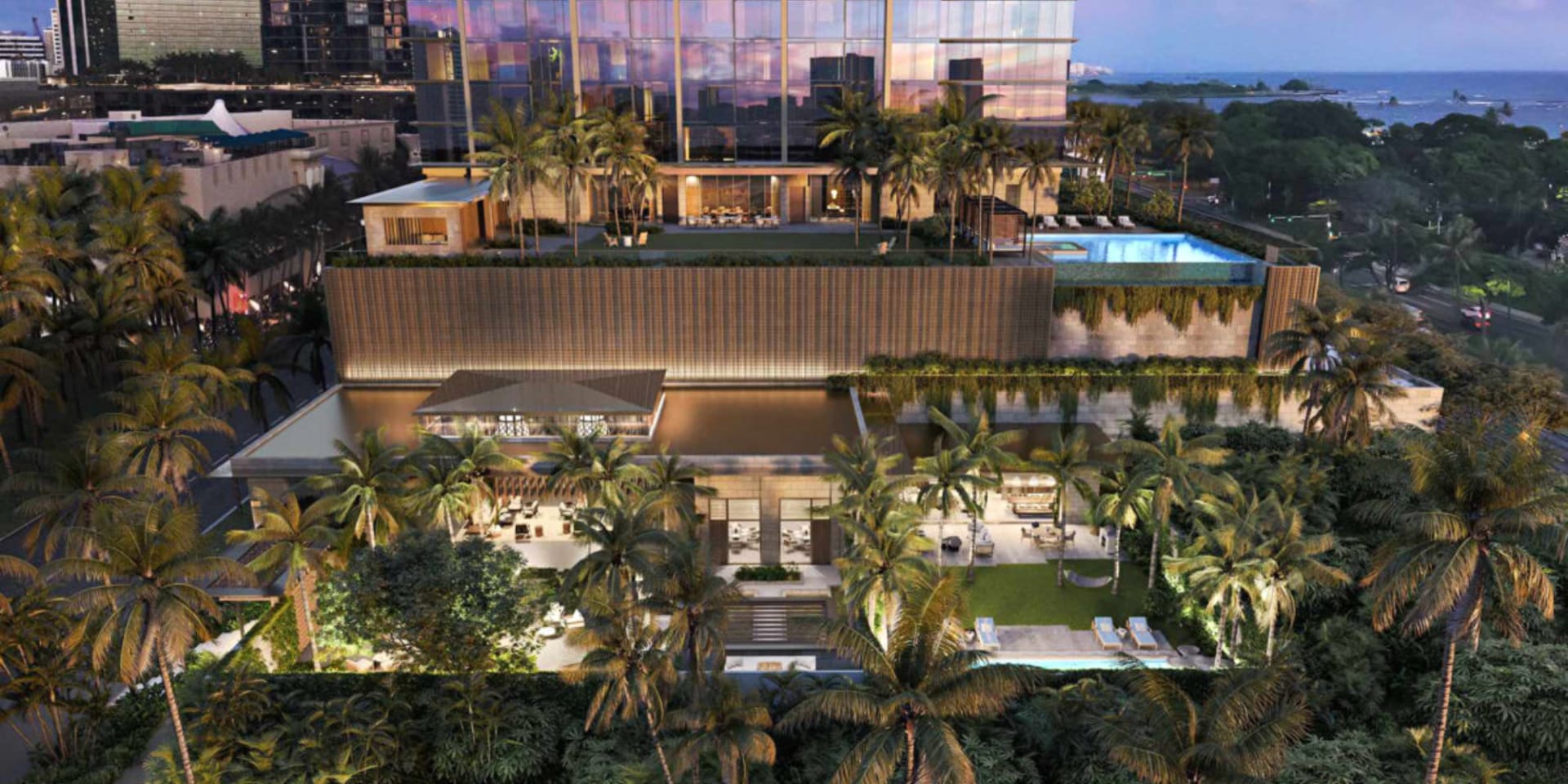 Photo: Ward Village
The Neighborhood
Victoria Place will be located in an excellent spot in Honolulu, on the first parcel of land fronting the Kewalo Harbor and Ala Moana Beach Park. As a result, residents of Victoria Place will have rapid and direct access to these locations, which means that residents are able to easily spend time outdoors walking pets, exercising, hosting get-togethers with friends and family, or just enjoying the Hawaiian sun.
Not to mention, Victoria Place will be located within Ward Village, which hosts a variety of great in-neighborhood amenities like the Ward Village Shopping Mall, the South Shore Market, Consolidated Theatres Ward, and the largest Whole Foods Market in the State of Hawai'i. This makes life in this area incredibly convenient and allows residents to easily acquire grocery needs by foot, given that the Whole Foods Market is a 2-minute walk from outside Waiea's doorstep.
Perhaps most impressive, though, will be Victoria Place's proximity to the Ala Moana Center, which is the largest open-air shopping center in the world. This center is filled with hundreds of stores, from design boutiques to chain stores, small shops, restaurants, and even year-round live performances. All of this will be just a 10-minute walk from Victoria Place, or a 3-minute drive if you prefer to travel by car.
The Amenities
In addition to incredible neighborhood amenities, Victoria Place is set to feature a variety of incredible on-site amenities, which will include:
Various lobby-level amenities such as:

Private gated entry from Auahi Street
Guest suites
Palm garden
Gallery
Porte cochère (a gateway that drives into an interior courtyard)
Secured surfboard and bicycle storage
Secure parcel storage
Mailroom
Private garden meeting rooms
Lauhala pool house
Dog park
Even more incredible amenities on the amenity deck, such as:

Sunset infinity pool, spa, lawn, and lanai
Sunrise terrace and lap pool
Terrace lawn
Lounges
Private wellness room
Fitness center
Women's and men's spas
Treatment rooms
Theater
Multimedia room
Private dining room and catering kitchen
Chef's table and kitchen
Wine room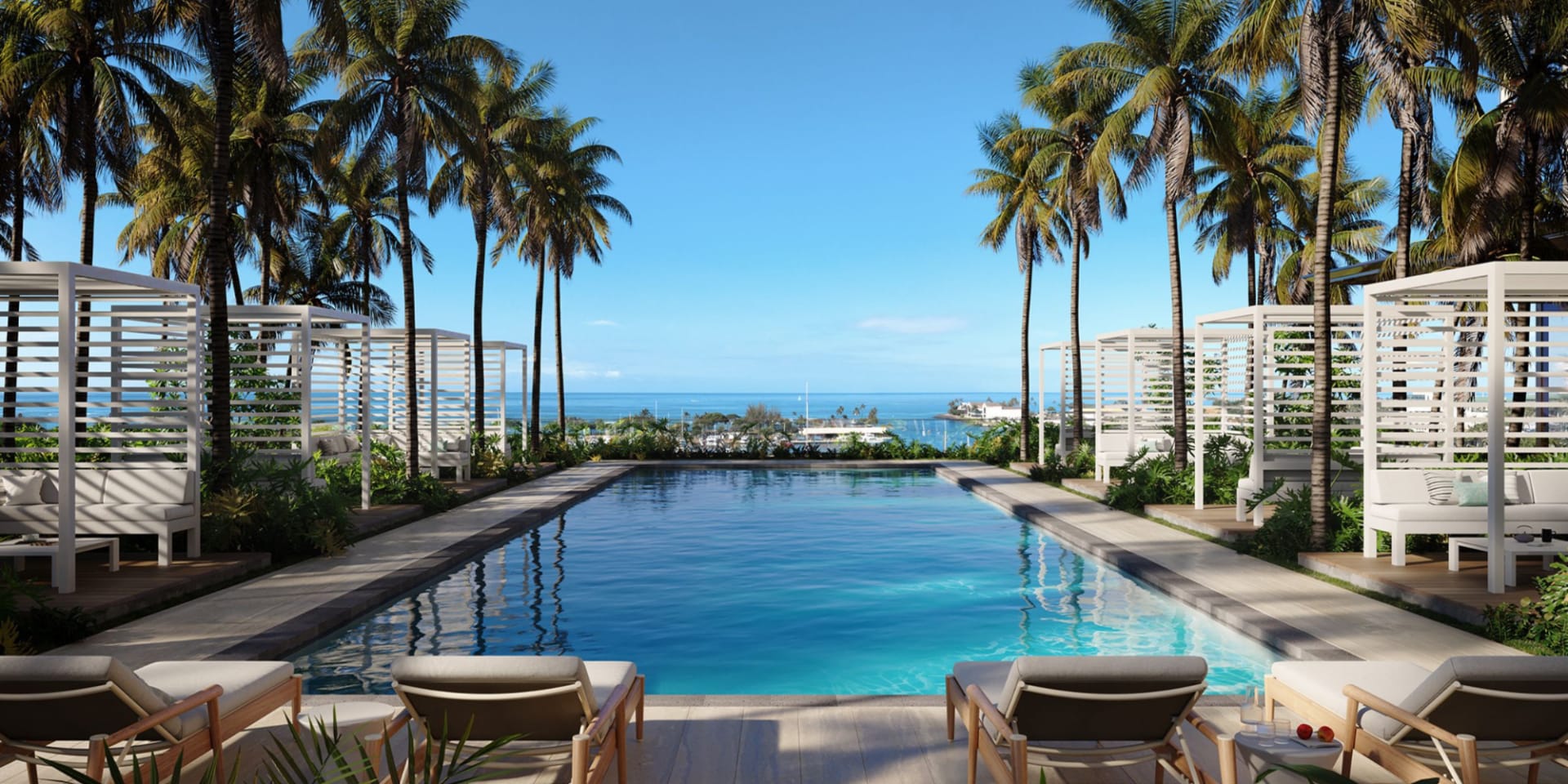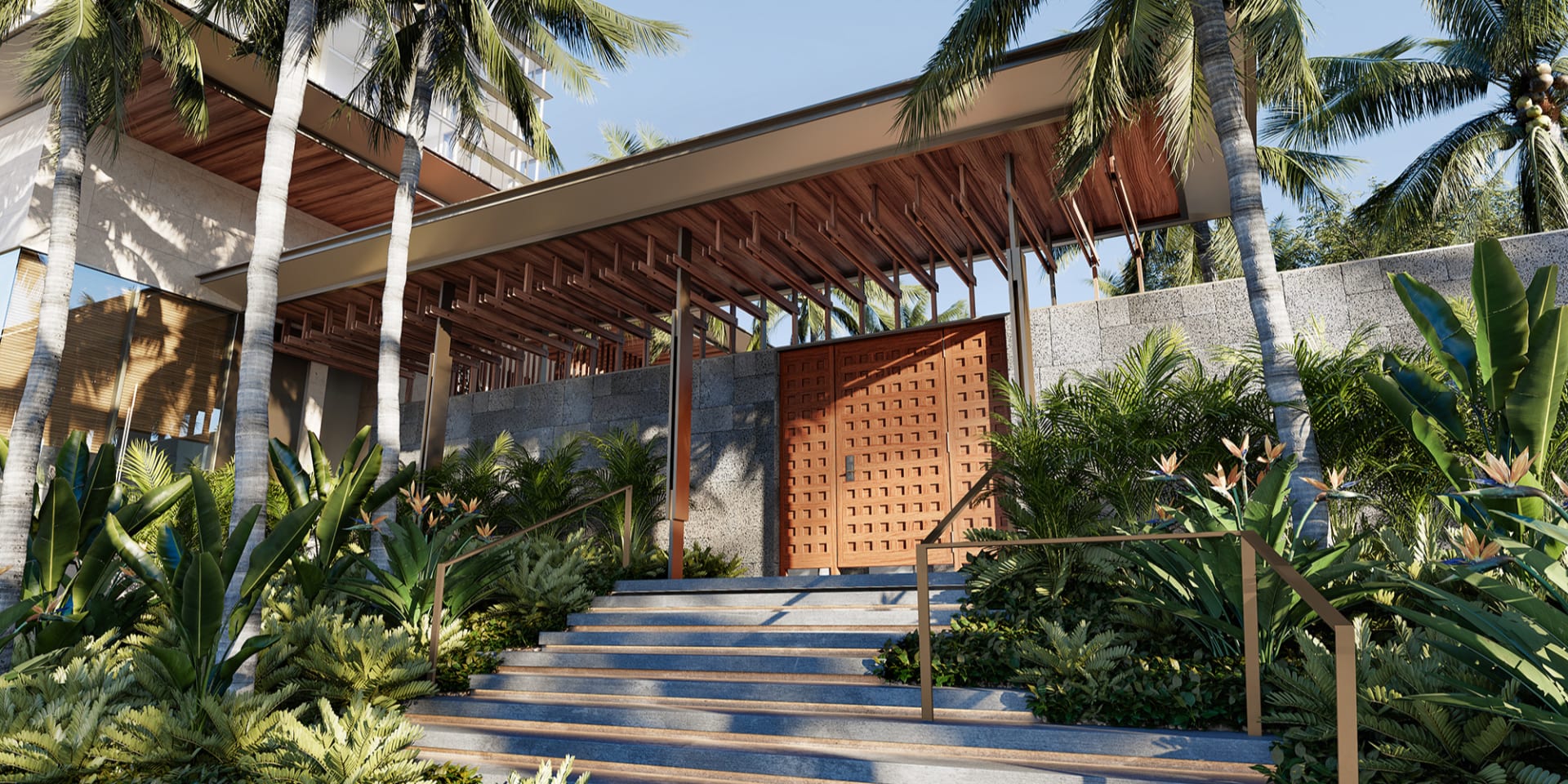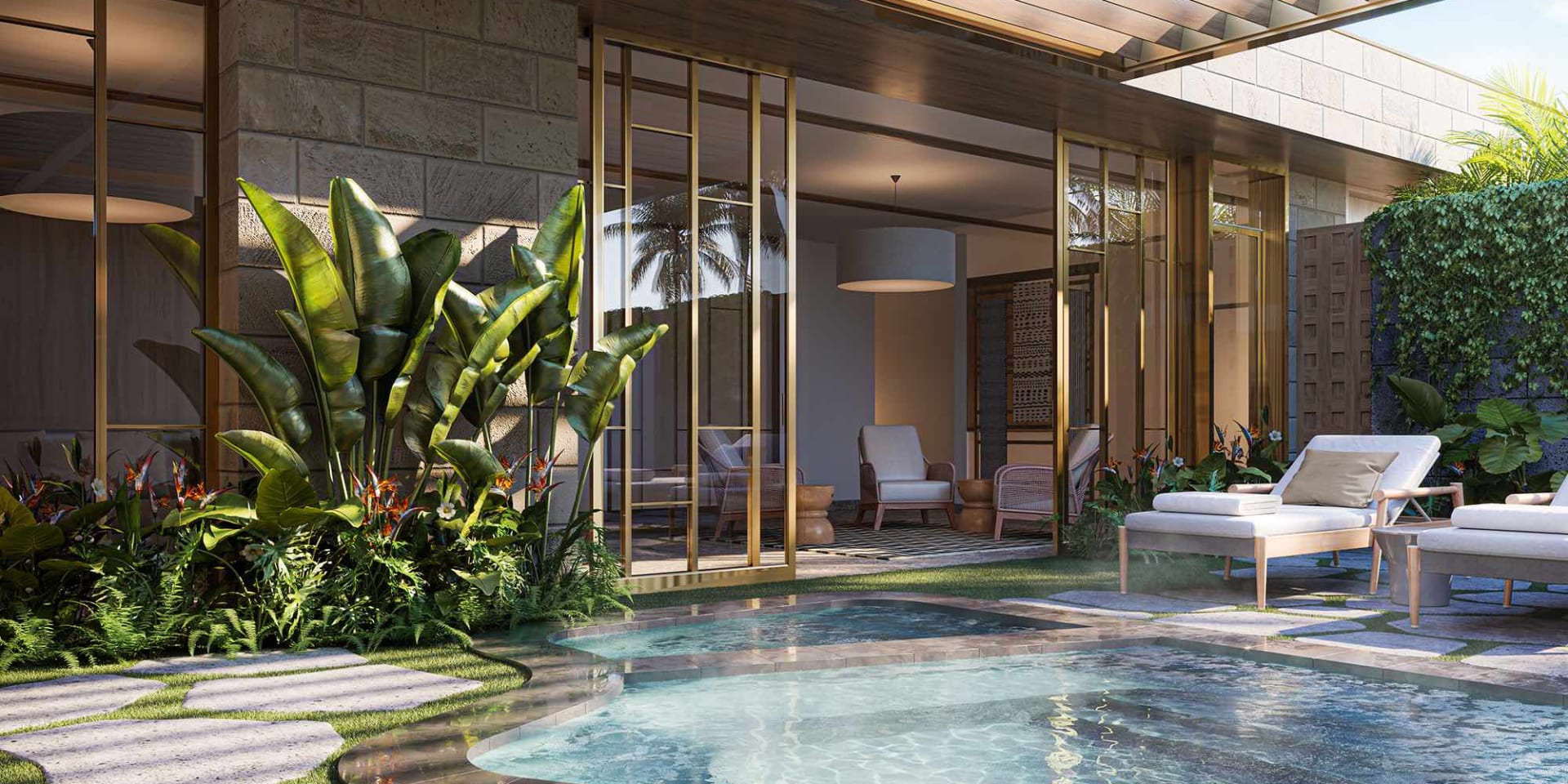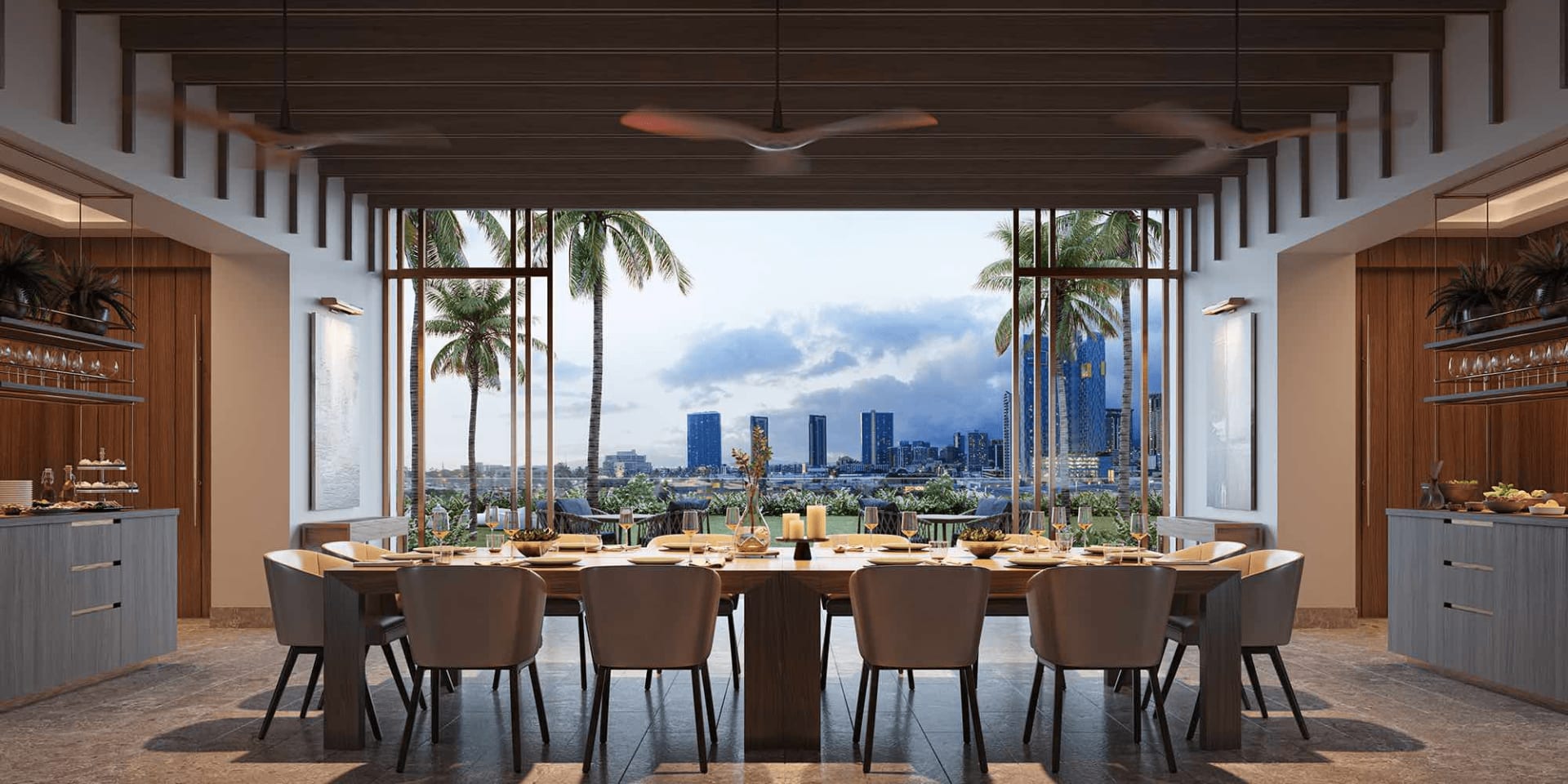 Photos: Ward Village
Features of the Residences
Likewise, the residences within Victoria Place will feature amazing contemporary and unique finishes and fixtures, with most of the ceilings being 9' high (and penthouse ceilings being 10' high). Other details set to be featured in Victoria Place include:
Light or dark wood and texture glass cabinet options in the kitchen and bathroom
Sub-zero refrigerator, freezer, and wine storage
Wolf gas stovetop with an oven, hood, and microwave
Cove dishwasher
Stainless steel sink
Custom-designed sculptural quartzite island and countertop
Marble bathroom vanities and encased lighting
As previously mentioned, Victoria Place is set to bring 350 new homes to the Ward Village neighborhood. The offered unit layouts are currently 1-bedroom to 3-bedroom configurations, and although not all of the information regarding these residences has been disclosed yet, these residences can be expected to be quite spacious and open.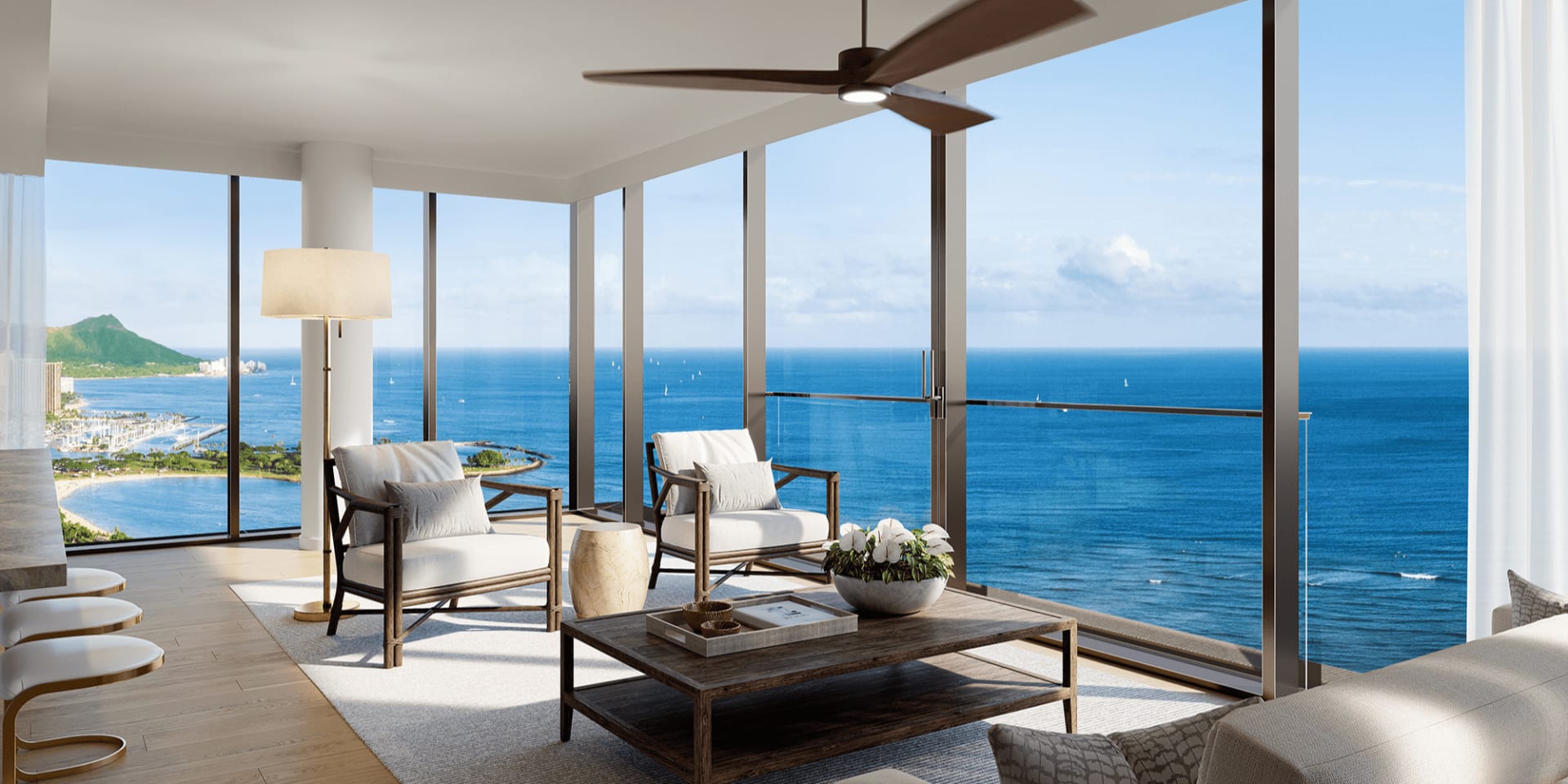 Photos: Ward Village