Cover Photo: Global Stone Inc.
Pacifica Honolulu, Kaka'ako
Page Directory: Neighborhood | Amenities | Features of the Residences
Originally called Moana Vista, construction on the later renamed Pacifica Honolulu condominium was stopped during the financial crisis of 2007/2008, and was later picked up and finished in 2011 by development firm OliverMcMillan (which has since been acquired by Brookfield Residential Properties Inc.). The original designs for the building, under the direction of OliverMcMillan, were then expanded and greatly improved upon, creating new finishes and luxurious amenities and thus increasing the excitement for the project. The project brought 492 new 1- to 3-bedroom units to the neighborhood, with 8 units on each floor being makai (ocean) facing and the other 4 being mauka (mountain) facing.
Photo: Glocal Stone Inc.
The Neighborhood
Pacifica Honolulu is located in an excellent spot in Kaka'ako, just across the street from the Blaisdell Arena and the Neal S. Blaisdell Center. This particular area is surrounded by a variety of incredible neighborhood amenities, such as different restaurants, cafés, large stores, smaller boutiques, healthcare centers, parks, and schools.
To read more about our favorite restaurants in Kaka'ako, you can check out our blog post here!
In terms of grocery shopping and acquiring daily necessities, there is a Longs Drugs a few blocks West on Ward Avenue under the Ke Kilohana condominium, which is just a 2-minute drive or a 7-minute walk away. For grocery items, the largest Whole Foods Market in the state of Hawai'i is located a couple of streets over in Ward Village underneath the Ae'o condominium, which is only a 1-minute drive or a 5-minute walk from Pacifica Honolulu.
Past the Blaisdell properties is Thomas Square, which is not only a city park with banyan trees and a fountain but a popular spot to hang out with friends and family, play with pets, or do some outdoor exercising. Just across South Beretania Street from this park is the Honolulu Museum of Art, which is home to over 50,000 art pieces. These are just a couple of the activities available to Pacifica Honolulu residents.
For families with high school students, President William McKinley High School is directly across the street, and King Street Preschool for Kama'aina Kids is also a short distance from your residence.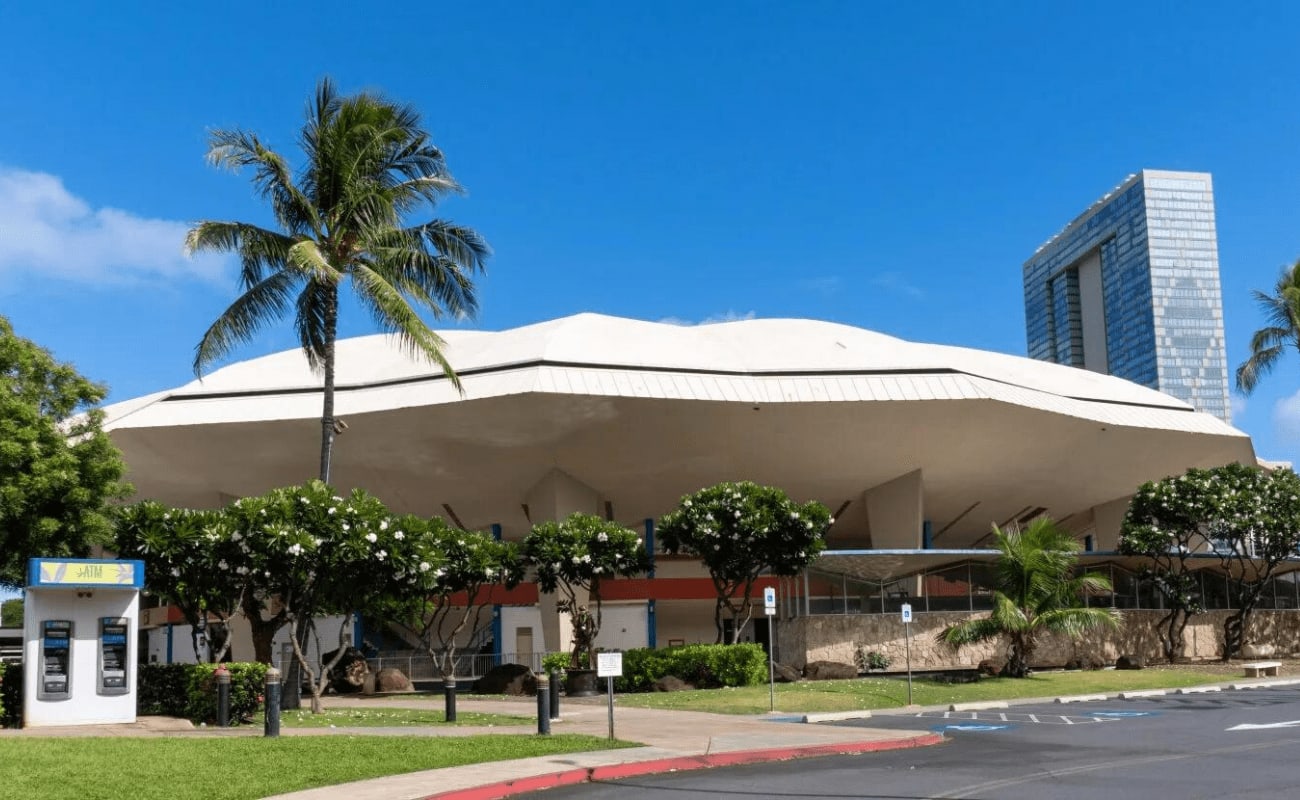 Photo: Blaisdell Center
The Amenities
If the location wasn't enough, Pacifica Honolulu also hosts a plethora of gorgeous amenities, such as:
Heated saltwater pool
Jacuzzi
Party room
Theaters
BBQ grill areas
Fitness center
Sauna
Gated park and pet area
Meeting room
Fire pits
Recreation deck
On-site resident manager
Keyed entrance and elevator (in fact, these "smart" elevators have no buttons and use your unique key code to take you directly to your floor)
Security guard and surveillance systems
The ground level of Pacifica Honolulu also features different restaurants, such as Doraku, Bluetree Café, and Chef Chai.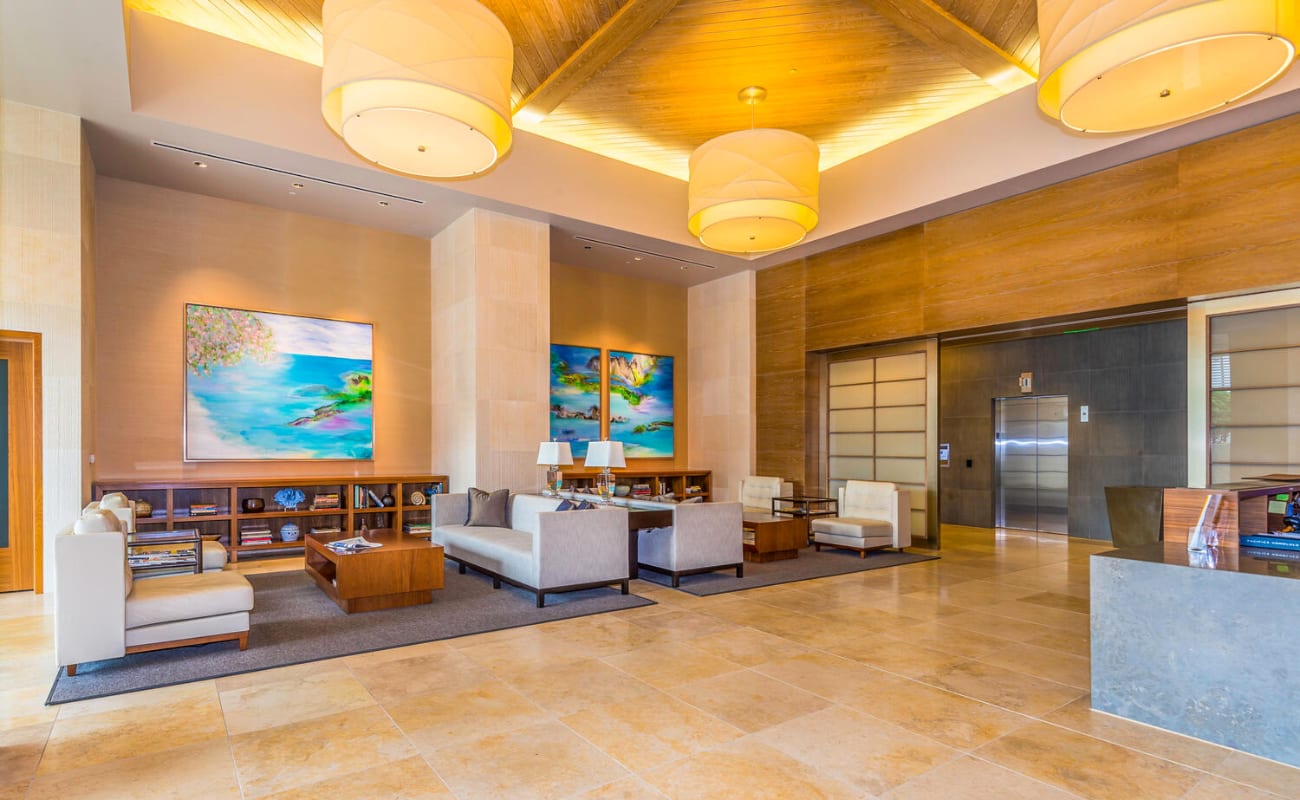 Photo: Global Stone Inc.
Features of the Residences
Pacifica Honolulu is 46 stories tall, with 12 units per floor starting on floor 6. Although there are no lanais featured in any of the units, the residences do feature central air conditioning, washer and dryer hookups, and some of the windows open. In fact, the large windows are one of the highlights of the residences, as residents will find that their homes are filled with natural light throughout the day, and likewise receive gorgeous views of the surrounding cityscape, the Ko'olau Mountains, and the Pacific Ocean (based on your unit).