Cover Photo: Velocity Honolulu
Symphony Honolulu, Kaka'ako
Page Directory: Neighborhood | Amenities | Features of the Residences
Completed in 2016, Symphony Honolulu is a mixed-use residential high-rise located in Kaka'ako. The project was developed by OliverMcMillan (which has since been acquired by Brookfield Residential Properties Inc.) and Architects Hawai'i, Ltd., who developed Symphony Honolulu with an emphasis on sustainability and fostering community. As a result, this building features an array of photovoltaic (PV) solar panels, a green roof with indigenous plants, electric vehicle (EV) charging stations, and even gray water reclamation systems. On top of this, Symphony Honolulu is located in an excellent spot in Kaka'ako and features incredible on-site amenities, making this one of the most sought-after residences in Honolulu for both convenience and luxury.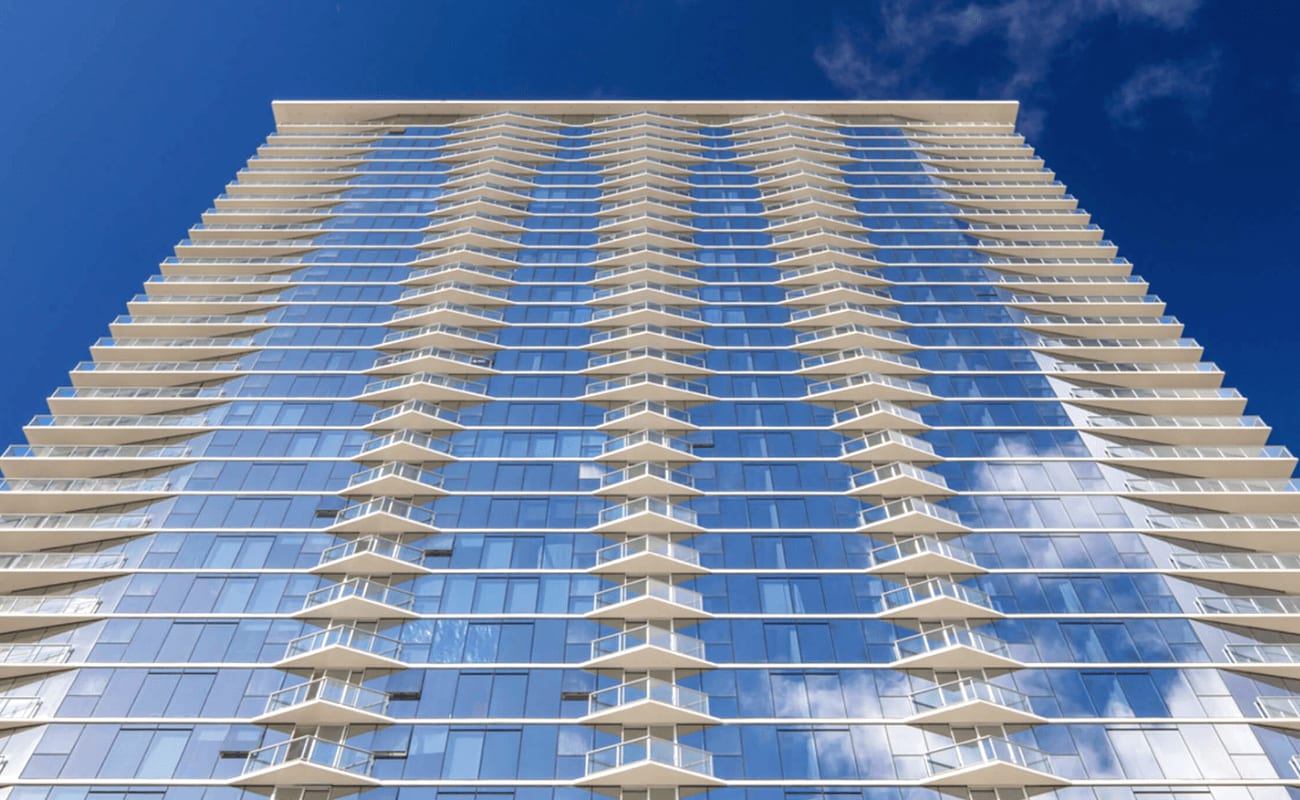 Photo: Architects Hawai'i, Ltd.
The Neighborhood
Symphony Honolulu is located in an excellent spot in Kaka'ako, just across the street from the Blaisdell Arena and the Neal S. Blaisdell Center. This particular area is surrounded by a variety of incredible neighborhood amenities, such as different restaurants, cafés, large stores, smaller boutiques, healthcare centers, parks, and schools.
To read more about our favorite restaurants in Kaka'ako, you can check out our blog post here!
In terms of grocery shopping and acquiring daily necessities, there is a Longs Drugs a few blocks down Ward Avenue under the Ke Kilohana condominium, which is just a 2-minute drive or a 6-minute walk down the street. For grocery items, the largest Whole Foods Market in the state of Hawai'i is located in Ward Village underneath the Ae'o condominium, which is a 3-minute drive or a 9-minute walk from Symphony Honolulu.
A little over a block Northeast is Thomas Square, which is not only a city park with banyan trees and a fountain but a popular spot to hang out with friends and family, play with pets, or do some outdoor exercising. Just across South Beretania Street from this park is the Honolulu Museum of Art, which is home to over 50,000 art pieces. These are just a couple of the activities available to Symphony Honolulu residents.
For families with high school students, President William McKinley High School is a quick walk down the street, and King Street Preschool for Kama'aina Kids is also a short distance from your residence.
The Amenities
In addition to its incredible Kaka'ako location, Symphony Honolulu features a variety of amazing and luxurious on-site amenities, including:
7th-floor amenity deck featuring:

Infinity-edge pool with 2 jacuzzis
Large fitness center with yoga studio
Movie theater/multimedia room
Catering kitchen with entertainment room
BBQ stations with cabanas
2 guest suites
Saunas
Karaoke room
Shaded lounges
Wellness center
& even more!
Likewise, on the ground level of the residential tower is Velocity Honolulu, which is a retail space home to an auto gallery of luxury cars, a fine dining restaurant, a café, and even more.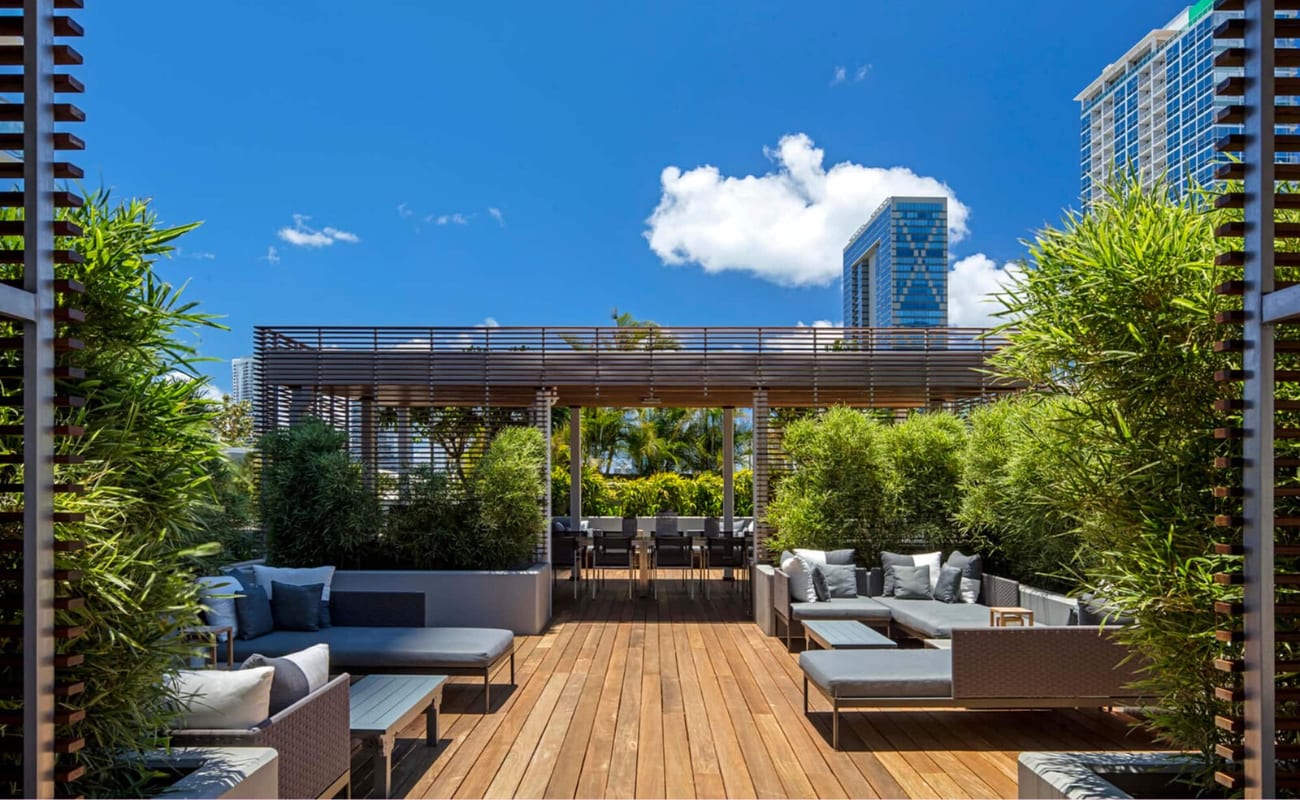 Photo: Architects Hawai'i, Ltd.
Features of the Residences
Symphony Honolulu is 43 stories tall and hosts 388 1- to 3-bedroom units, with varying views of the surrounding cityscape, the Pacific Ocean, the Ko'olau Mountains, and even Diamond Head. All of the 1-bedroom units are mauka (mountain) facing units, while the others have more variation. Other features of the residences include:
8' ceilings on floors 8 to 18, 8.5' ceilings on floors 19 to 43, 9' ceilings on floor 44 (penthouse level), and 10' ceilings on floor 45 (penthouse level)
Studio Becker cabinets
Bosch stainless steel appliances (Gaggenau appliances in the penthouse units)
Floor-to-ceiling low-e insulated glass windows
Engineered oak flooring in the entry foyers, kitchens, and living areas
Quartz countertops and glass tile backsplashes (marble kitchen backsplashes in the penthouse units)